Sachin Srivastava, who helped launch healthcare brand aggregator Gravitiq, says the funding will be used to acquire more companies and scale the team across the US, Europe and Asia.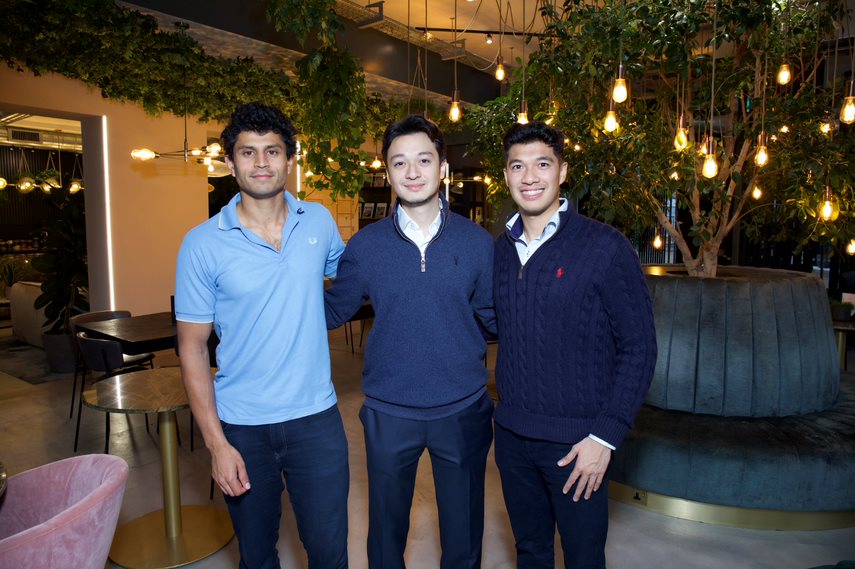 Sachin Srivastava MBA2022 and London Business School Scholar co-founded Gravitiq with his brother Dr. Saurabh Srivastava and Dr. Adam Gunasekara. The start-up has just announced investment financing of $55 million from prestige venture capital firms led by CoVenture and Crossbeam Venture Partners.

Sachin, who has an extensive background in M&A and private equity transactions from his time at Latham & Watkins, said LBS had played a key role in the genesis of the start-up: "LBS has been tremendous. In fact, the idea may not even have come about to raise financing from venture capital were it not for LBS. It really helped put me into more of an entrepreneurial mindset and it was very helpful at an ideas-generation stage, and even after that. When it came to actually look for backers, LBS was very helpful in terms of going out to the investment community – we reached out to some of our investors using the LBS network. We also recruited fantastic talent through LBS."

Gravitiq is highly unusual, if not unique, among e-commerce aggregators in that both Dr. Saurabh Srivastava and Dr. Adam Gunasekara have a medical background, and because they had previously founded one of the most successful Amazon e-commerce healthcare niche companies.
Sachin said: "We saw this opportunity to build something that combined our skills. Saurabh and Adam have built up this incredible expertise in healthcare e-commerce over the past five to six years, and they were both medical doctors prior to going into e-commerce full-time. We saw an opportunity in the market where, because e-commerce is still relatively new compared to traditional retail, there is a lot of opportunity for someone with the right medical background and the right e-commerce background to add a lot of value to the companies and brands that are selling online."
"No other aggregator is founded by medical doctors and very few are actually founded by high-level Amazon operators – a lot are founded by private equity professionals, so we thought there was a massive opportunity to apply the skills that our team had."
As Sachin explained, their joint skillset is a key differentiator for the company: "In the medical space, the e-commerce market is getting more and more regulated and it's very helpful to have a team that has in-depth medical knowledge, from the founders down. It's critical when it comes to regulation, customer support, product design and every aspect of a business in this space. We also provide a lot of supply-chain optimisation and the ability to sell across brands by focusing on one niche."

Given that Gravitiq requires pretty much all Sachin's attention now, it begs the question: how has he managed to fit in the LBS coursework? He replies: "I actually did my MBA on an accelerated basis, so I will have finished all my courses by the end of this term, which is less than a month away. For the past six months, I also chose to take almost all of my courses during the evenings. And, really, most of my 'studies' have all been directed to the business, so there was no real conflict there. I think that is very common at LBS – yes, theoretically you're a student, but actually, you're there to launch a startup and the environment is totally conducive to that."

About Gravitiq
Founded and led by doctors, Gravitiq is a healthcare brand aggregator that acquires and scales healthcare brands on Amazon. For more information, visit www.gravitiq.com
---
Related news
Razor Group, a Berlin-based startup, acquires and scales Amazon Marketplace merchants into bigger, multichannel businesses using its proprietary platform.
Launched in August 2021, London and Amsterdam-based cybersecurity startup Hadrian has announced a €2.5 million (approximately £2 million) pre-seed round to build a fully autonomous offensive security solution.