Launched in August 2021, London and Amsterdam-based cybersecurity startup Hadrian has announced a €2.5 million (approximately £2 million) pre-seed round to build a fully autonomous offensive security solution. The round was led by San Francisco-based Village Global, an early-stage VC firm backed by some of the world's most successful entrepreneurs, and Amsterdam-based Slimmer AI, a prestigious AI B2B venture studio that invests in and co-builds ventures with innovative founders.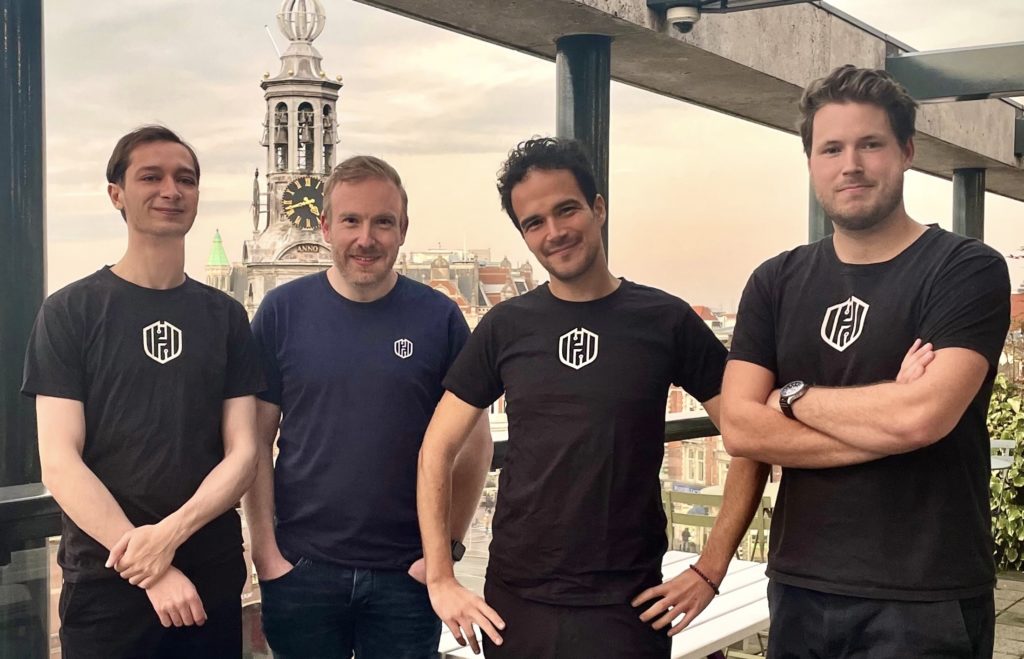 Two founding members of Hadrian, CEO Rogier Fischer and CFO Maurice Clin are current MBA students at London Business School. They teamed up with Olivier Beg and Tijl van Vliet to launch their ambitious startup. Rogier Fischer says, "Proactive and offensive security should be fundamental to any security strategy. We want to help enterprises build safer applications and safer digital infrastructures. Fundamentally, we want to change the way companies understand and structure security."
Hadrian's 'hacker first' approach is a highly innovative way of building security platforms, leveraging new cloud technologies to achieve hitherto impossible scalability. Like many revolutionary innovations, necessity was the mother of invention, says Fischer: "With the previous company I founded, LiteBit, a crypto-currency exchange, we were constantly bombarded with cyberattacks and we were working with multiple vendors to help defend against them, but none were able to test our defences in a way we thought was satisfactory, so we thought, 'OK, we need to start doing this ourselves'."
LBS helped in launching Hadrian, says Fischer: "It's a really great environment to bounce ideas around. It's a group of incredibly impressive people and you learn from each other. The LBS connections helped to get validation with some investors."
The founders also leveraged the LBS network by organising a Hackathon with nine LBS students and 10 technical friends from the Netherlands. Fischer says, "Having our friends and network aligned with our early vision helped us early on to frame our story to investors."
Clin adds, "This and the opportunity to hire experienced part-time professionals have been great benefits of being LBS students."
Fischer says most of the initial funding will go on development, "The vast majority of the raise will be spent on building the product, so that means hiring engineers. Hadrian will also invest in distribution and build up our sales and marketing functions."
Clin reveals, "The long-term goal – the big, hairy ambitious goal! – is to be a top-50 security company in the next five years. We plan to do our next raise in around eight months from now and that will really be to build distribution and the sales side. Our vision is to be an inspiring and fun workplace for hackers. This is key for us – it's essential that we capitalise fully on our first-mover advantage in the market. We want to make things better for our clients, investors and employees."
About Hadrian
Hadrian is an autonomous offensive security platform that pre-emptively breaches enterprise IT systems from the perspective of hackers. The Hadrian platform combines innovation in cloud technologies and AI/ML algorithms to deliver accurate and elaborate security insights. For more information go to Hadrian.
---
Related Stories: