Cargoful, a revolutionary technology set to transform fleet management, has won this year's 'Sustainability Prize at the European Business Plan of the Year Competition'.
Cargoful is the brainchild of London Business School alumni, Erica Pezzica (MBA 2021) and Filippo Tamburini (MBA 2021), together with their co-founders Cosmo Valentino and Alessandro Salvetti. The software puts powerful computer algorithms at the service of road hauliers, promising to revolutionize everyday planning and operational work.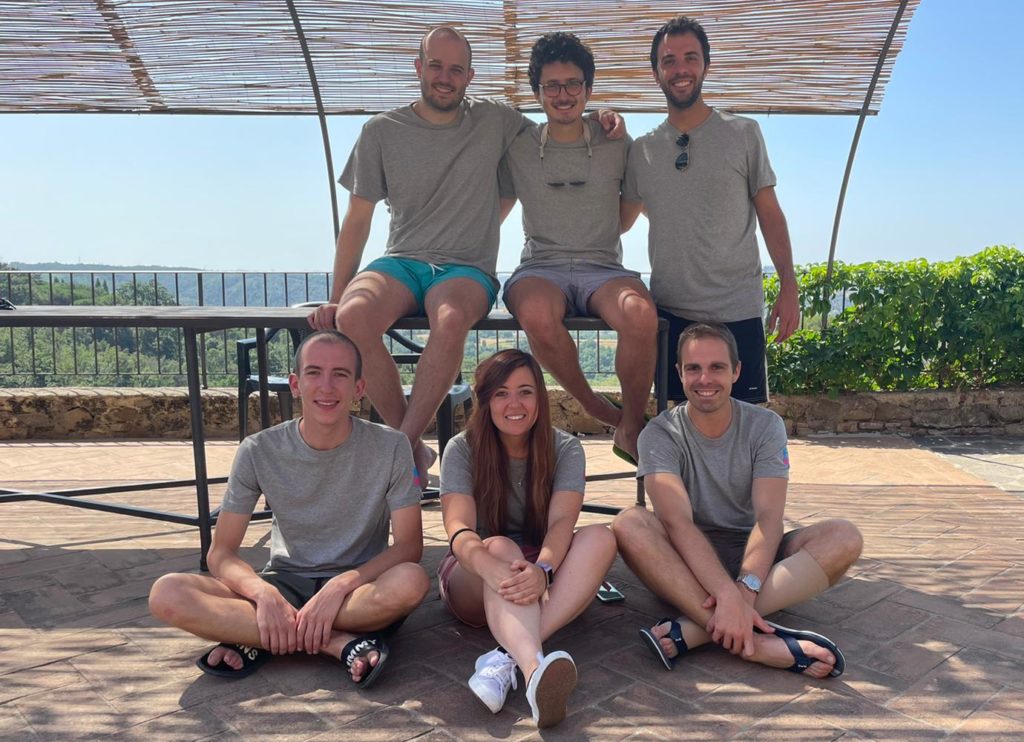 Thanks to an easy-to-use interface, and straightforward interoperability with other logistics platforms, the technology optimizes the allocation of loads to individual vehicles.
This revolutionary technology operates at three levels:
Visibility and management: Cargoful allows operators to efficiently manage their fleets, communicate directly with drivers, be instantly notified of any problems or delays while automatically digitizing all hard-copy transport documents;
Optimisation and planning: the software automatically arranges pick-up and delivery locations, efficiently grouping orders, while optimising routes and assigning trips to available vehicles;
Reduction of empty journeys: Cargoful helps hauliers eliminate expensive, empty journeys while optimising fleet utilisation, thanks to a seamless integration with external platforms and automated notification systems.
Enhancing operation sustainability
This system not only increases the profits of hauliers by improving utilisation by as much as ~10 per cent and reduces planning time by more than 75 per cent. It is also proving to be a powerful tool for enhancing operation sustainability: it is estimated that Cargoful will help to reduce carbon emissions by removing empty vehicles from our roads, reaching a reduction of 10% in the CO2 emission of managed fleets. Furthermore, Cargoful's algorithm is able to improve truckers' lifestyle by posing a specific focus on the number of nights spent at home instead of remotely in parking lots
Filippo said: "Fleet planning requires facing endless daily challenges: coordinating multiple people, and information, making rapid decisions in highly uncertain situations, and adapting to ever-changing legislation.
And all this, frequently, without having the right tools."
The result, says Erica, is that small and medium-sized enterprises find themselves having a margin of less than one per cent and an average use vehicle use of below 70 per cent. "Cargoful cuts right through these problems, offering solutions that are great for operators and drivers while removing many heavy goods vehicles from the road with attendant benefits to the environment".
Speaking about their time at LBS, the founders said the School's network, facilities and faculty offered a huge boost to students who wanted to get a new business underway, starting from the first validation during the Entrepreneurship Summer School and further tangible support with the newly launched Booster initiative and the Business Project class.
About the competition
The European Business Plan of the Year Competition (EBPYC) is a startup business plan competition for students. INSEAD and London Business School established the competition in 1993 to encourage the teaching of entrepreneurship and the creation of new ventures. Now it is an independent foundation jointly owned by the participating business schools and is run by a board consisting of faculty members of these schools.
Each school proposes one team of students to compete and present their business plan in front of a panel of experts and investors. One of the participating schools is hosting the event every year. Cranfield School of Management hosted the event for the first time virtually this year, reviving it after it was dormant for a few years. The event took place over the course of two days and 12 business schools took part in the competition.  
---
About the Author: Christopher Moseley is a Senior PR and Public Affairs Manager at London Business School. He has previously worked across a wide range of sectors, including in-house PR roles in telecoms/IT, defence and aerospace. He also worked for the agency, Weber Shandwick, promoting new technology business start-ups.
Read more articles by Chris on LBS Entrepreneurs here.