Booster is an early-stage London Business School venture competition intended to give founders the boost they need to take their ventures to the next level. Supported by the LBS Institute of Innovation and Entrepreneurship, the competition offers students an opportunity to earn grants totaling up to more than £20,000. In the following article, LBS Entrepreneurship Club Co-President and lead organizer of Booster, Filippo Tamburini MBA2021 and the Booster team highlight key features of the program and how to apply.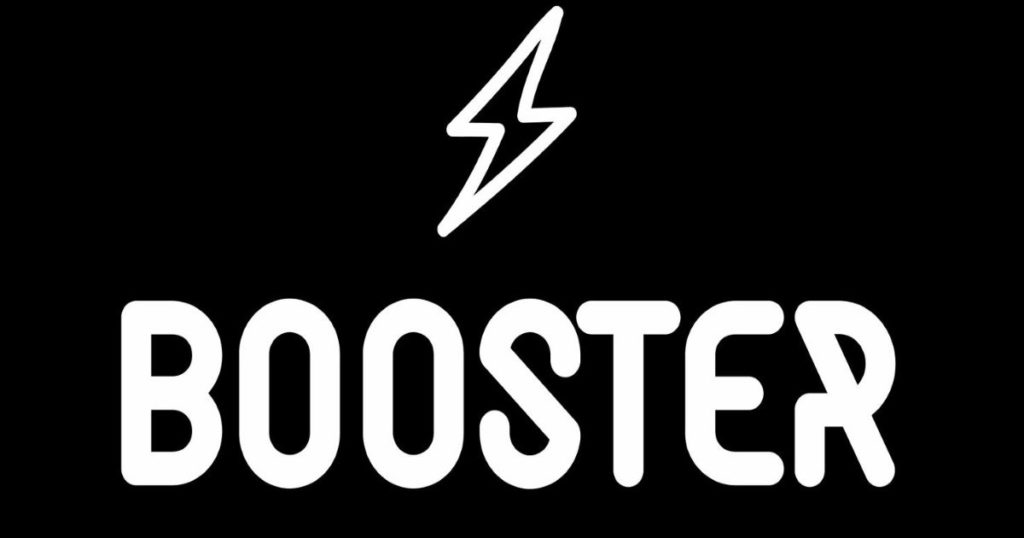 Good ideas are everywhere – especially in business schools.
As Business School students, we are great with numbers, analysis, and graphs. We are amazing at assessing a market, defining the competitive landscape, seizing trends and spotting the right untapped niche. We know how to communicate, and we have outstanding networks to tap in to.
But as we know, that's not enough to build successful businesses: it is all about execution. And execution is tedious, complicated, full of setbacks, and especially, costly. The loneliness of the process and the constant amount of uncertainty is daunting. We crave feedback in the process, while our days fly by and the rollercoaster bounces up and down.
At Entrepreneurship Club, and LBS in general, we cannot solve this for founders of the future, but we do our best to be their secret weapon. Between academia, Entrepreneurship Club, and the Institute of Innovation and Entrepreneurship, we are committed to continuously evolving to ensure that our environment is constantly ahead of time to shape the founders of the future. After over six months of design, assessments, and interviews, we are proud to launch the LBS Booster program.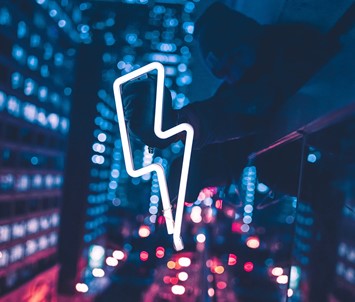 Jeff Skinner, Executive Director of the Institute of Innovation and Entrepreneurship mentioned: "We often see students shy away from entrepreneurship despite having brilliant ideas because they don't have access to that initial bit of money needed to build the business beyond the idea phase. The purpose of this program is to help students get their ideas to a stage of business where they can show investors that they've already tested some of the critical 'leaps of faith' underpinning the business."
LBS Booster is dedicated to LBS student-led startups, run by the Entrepreneurship Club (eClub) and proudly supported by the Institute of Innovation and Entrepreneurship, which gives access to £20k+ worth of prizes (with £14k+ in non-dilutive cash).
The program addresses two simple needs of LBS founders: get the perks (and money) necessary to kickstart a startup journey and present in front of investors and professionals to stress test a concept in a risk-free environment. With two competitive pitch nights, Booster provides access to a first round of friendly investors, and to funds to bootstrap the MVP needed to increase the momentum of a founding team and startup traction.
Just do it
The program is intended for committed entrepreneurs at an early stage, able to present their concept and demonstrate demand and feasibility. We want them to take the leap – and just do it. The program is open to LBS student-led start-ups where LBS founders/co-founders have at least a 50 percent stake. Participating is a no-regrets move.
How does it work?
Kickstarting the process. We start with a first round of applications and screening. Applications to the Booster program are available HERE. Ten top LBS-student led ventures will be selected to pitch in front of a jury of six professionals. The application process is as concise as possible, with a pitch deck and a short report on the selected market and team (see more details here). We are sector and geography agnostic – in true LBS spirit we aim at building a diverse and differentiated portfolio of companies.
Pitching. Selected applicants (ten ventures) will have the chance to participate in Pitch Night. Pitch Night will be an opportunity for each finalist to network with high-profile external judges and gain marketing exposure for her/his venture. Once pitches are complete, a jury of industry experts (and the people attending) will identify three winning ventures to be part of Booster Cohort #1.
Building your venture. Successful start-ups will be eligible to win prizes including cash (£1-£3K each) and in-kind agreements with partners such as AWS, Stripe, Xero and HubSpot. Additionally, as part of the Booster cohort, they will have exclusive access to news, perks and events that will grow as the program grows. It is only the first step in a long journey inside and outside LBS.
We are excited to see this program come to life as we believe it will help new entrepreneurs overcome some of the initial challenges and barriers to starting a business. And, as usual, we are open to feedback – Join our Telegram group to ask any questions you may have and stay up-to-date on the latest news.
For more information on the LBS Booster Program, the Entrepreneurship Club and the Institute of Innovation and Entrepreneurship, please visit the following sites. Applications for the first Booster cohort are open through 25 November 2020 with the first pitch night scheduled for 16 December 2020.   
Sign up for the Institute of Innovation and Entrepreneurship newsletter to stay up-to-date on the latest IIE news and stay tuned for the outcome of this year's Booster competition!
---
Meet the full Booster team on the Booster website
Filippo Tamburini MBA2021
Andrea Lisi MBA2021
XinXin Zhang MBA2022
Andrea Brusoni MBA2022
Alexandra Reinert MIM2021
Yumi Tsuda MIF2021