Established in 2010 to showcase the success of alumni in launching innovative businesses, this year's award for early-stage entrepreneurs has gone to ocean Bottle co-founders Will Pearson and Nick Doman, while Akshat Garg scooped the award for later-stage companies for cofounding Delhi-headquartered DCDC Kidney Care.
William Pearson MiM 2018 and Nick Doman MiM2018, from Ocean Bottle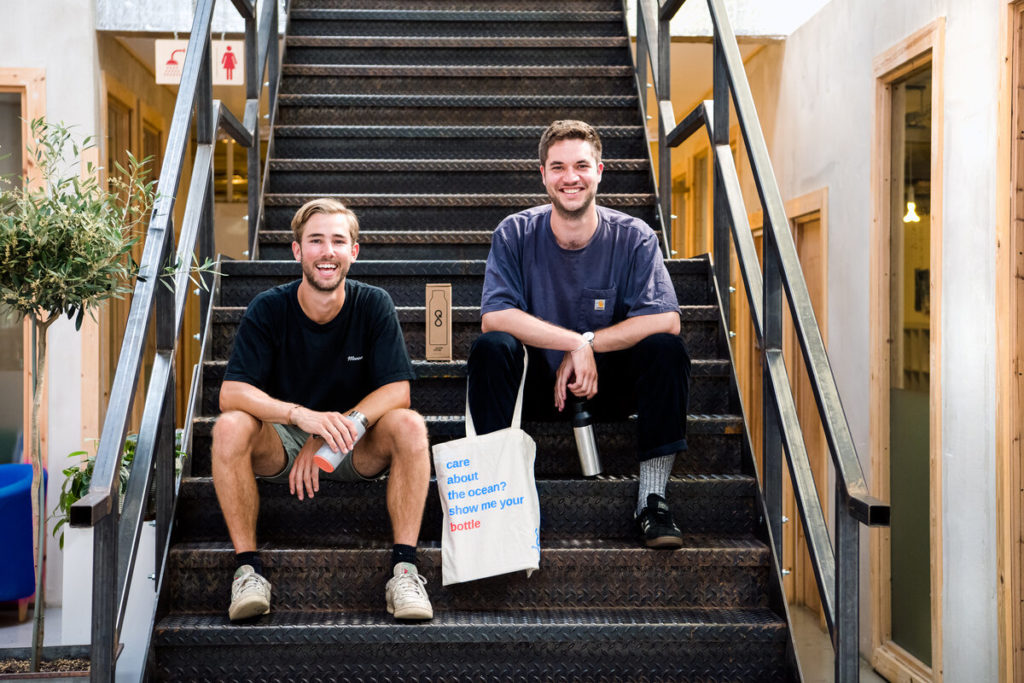 Founded in 2018, Ocean Bottle tackles one of the greatest problems of ocean pollution in two ways. First, it enables consumers to change their behaviour by replacing single-use, non-degradable plastics with a reusable bottle that is smart-chip-activated. Second, the company allocates a percentage of sales to plastic collection by coastal communities, with each sale funding the collection of the equivalent in weight of 1,000 ocean-bound plastic bottles. The communities – including tens of thousands of people in vulnerable coastal areas of Haiti, the Philippines, Indonesia, Egypt, and Brazil – engage to become plastic collectors and keep the environment clean by recycling the plastic.
And by using Ocean Bottle's innovative exchange platform, plastic collectors can exchange plastic for money or credit via blockchain technology to spend on tuition, tech goods, healthcare or micro-finance schemes. Ocean Bottle thus enables consumers to have a positive impact on the plastic pollution crisis by directly involving them in the solution.
In effect, the company gives the plastic a value so it is not discarded, thereby helping prevent the ocean from being choked with waste. To date, the founders have committed over 16% of revenue for plastic collection and have funded the collection of more than 2.7 million kg of plastic before it reached the sea.
Fully committed to sustainability, Ocean Bottle also invests in programmes that replace the resources it has consumed, with each bottle it produces offsetting up to 18kg of CO2 from recycling and reusing all the plastic collected. One of the first signatories to the UN Sustainable Ocean Principles, in 2020 the company was also the recipient of the Green Product Award, the Red Dot Design Award, and the Mayor of London's Environmental Impact Award, while the co-founders featured on the Forbes 30 under 30 list last year.
Co-founder Will Pearson said: "Winning the Accomplished Entrepreneur Award is a huge achievement for both of us, and it means even more to us coming from London Business School – the place where Ocean Bottle was born! It is an amazing feeling to have come full circle since studying at LBS and launching our venture to being recognised for this award, and we can't thank the LBS community enough for all the support to date."
Nick and Will are always looking for opportunities to make a positive impact. Ocean Bottle just announced that they are partnering with the British Government to support the people behind the scenes at the COP26 UN Climate Conference that is taking place this week by providing the bottles to volunteers.
To find out more about Ocean Bottler's mission, visit oceanbottle.co
Akshat Garg SLN2019, DCDC Kidney Care
As Co-founder and Director of DCDC Kidney Care, Akshat Garg helped create a chain of dialysis centres in 10 states in India, with more than 125 centres and 800+ dialysis machines providing affordable quality dialysis to over 6,000 patients, including many in marginalised areas. With no prior knowledge of the field, Akshat undertook to equip the company with the technical capability it needed to be a successful multi-centre chain and developed stringent operating procedures that have enabled it to achieve an incidence rate of less than 0.5% in terms of transfer of infections across dialysis sessions – an industry-best statistic.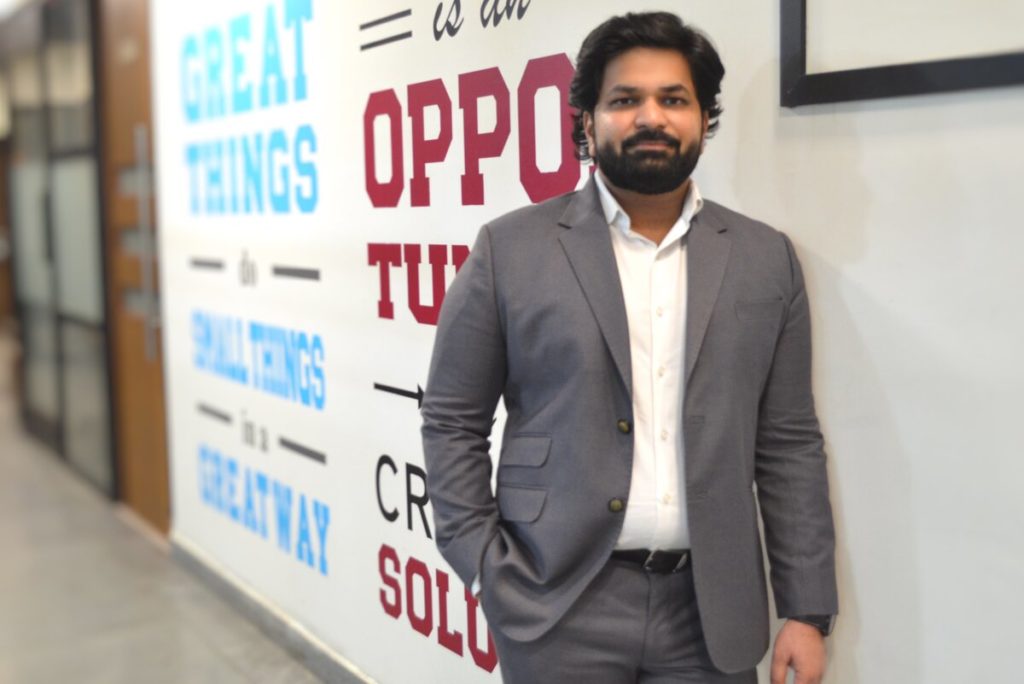 Besides its achievements in terms of sheer scale, DCDC's model of kidney care is also highly innovative in that it uses a truly holistic approach to patient health. Built on the understanding that mental health is as important as physical wellbeing for a patient suffering from chronic kidney disease, the service encompasses the physiological, financial and psychological aspects of dialysis treatment, in addition to the purely physical.
With the majority of its centres located in tier 2 and tier 3 Indian cities, the company is helping combat the problems of last-mile connectivity, bolstered by attracting investment from reputable corporate names such as Asian Development Bank and leading public-sector organisations such as Denmark's Investment Fund for Developing Countries (IFU). In February this year, IFU led a Series C funding round that closed at approximately £15 million, which DCDC will use to expand its presence across the country via a mix of public and private partnerships.
Akshat attributes much of his success to the classrooms and communities at LBS. He said on receiving the award: "The power of purpose is a captivating concept. This is the source of my passion and zeal behind DCDC Kidney Care. Helping patients live healthy and meaningful life with a focus on their mental health has been a blessing for the last 12 years. Learnings such as scenario-planning and ecosystems at LBS and the richly diverse community have broadened my horizons, guiding me to transform the business. We aim to be a 500 centre-strong South-East Asian dialysis provider in the next five years."
Jeff Skinner, Executive Director of the Institute of Entrepreneurship and Private Capital at LBS, commented: "We've been running this award for years, so you'd think we'd flushed out all the great alumni founders by now. Not really. Each year we receive nominations for entrepreneurs who have built the most amazing ventures without the School knowing. And that's the whole point of the awards – drawing on the alumni network to help us reconnect with great entrepreneurial talent. It is also immensely gratifying to see that, year on year, our alumni are building on the legacy and taking up the gauntlet of trying to make the planet a better place to live for all of us."
To find out more about DCDC Kidney Care, visit https://dcdc.co.in/
Applications for next year's Accomplished Entrepreneur Awards open in March. Check out the award page for more information.
See here who won the 2020 AEA awards.