Krew, a fitness startup business, has recently raised $1.6m in seed funding. Krew offers fully live and on-demand workouts which can be consumed alone or at a watch party with friends. These workouts are enriched with AI-powered leaderboards and motion tracking to correct posture in remote workout environments, none of which require any equipment besides a user's camera. Krew's investors include Entrepreneur First, Wayra X, Gaingels, and Boost Capital amongst others.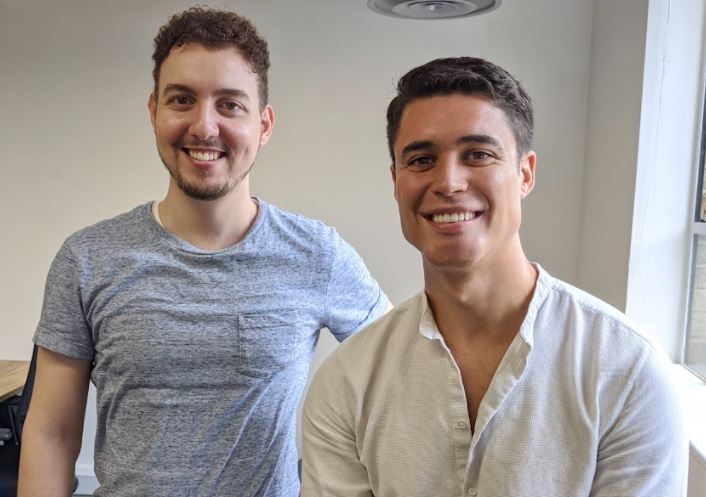 Krew's co-founder and CEO, José Martín Quesada (GMiM 2017), was part of London Business School's most recent graduating Incubator cohort. Finding the right coach and community helped him get into fitness and compete in CrossFit after a car accident and multiple lung collapses. José wanted to make this social experience and healthy competition which helped him so much accessible to everyone, and so Krew was born.
Krew is selling itself as the "Peloton without the $3k bike". The founder is keen to create a welcoming environment for users centred around community, gamification, accessibility, and variety.
Users can enjoy Krew's world-first leaderboard, which ranks users based on the effort they put into a class, enabling them to compete against others and themselves over time.
José says: "The number one problem in fitness is engagement, and healthy competition increases average attendance by 90% while working out in a group doubles the average length of each workout. What Krew does is remove the need to buy a $4,000 piece of kit that only caters to one type of exercise, by only needing access to the user's camera."
Launching a business during lockdown
It wasn't easy to get to this point, admits José. He and his co-founder Yousef Amar did not get a chance to meet in person for the first time until after they raised their pre-seed funding round, as they started working in their company in the middle of lockdown. Transitioning to a hybrid in-person/remote work schedule further highlighted the need for a fitness solution that could be consumed from anywhere, without renouncing the aspects that make class workouts so compelling.
Yousef and José committed to building a great team regardless of where talent was located, so they have had to come up with company processes and rituals for an almost fully distributed team. Being able to recruit from the LBS network was very helpful when looking for product and growth expertise, as the student body is so keen to expose themselves to working life at a start-up.
With seven degrees under his belt, José says that he loves the world of start-ups and technology firms. Prior to founding Krew, his most recent role as Director of Advisory at Altius (now Avanade), where he created 600% year-on-year growth in one of the main divisions, led teams building data solutions, and grew the company's London and Amsterdam offices. He also helped launch consumer products at Google and was a consultant at McKinsey & Company. José has conducted research with the UN and at Fudan University, where his thesis on advanced analytics and public sector efficiency was ranked "excellent".
Prior to the completion of his Master's degree at London Business School and Fudan in Shanghai, José graduated with a triple bachelor's degree and a master's in Economics, Law, and in Business Administration and Management at the Universidad Complutense de Madrid.
The team at Krew plans to build additional features, including a heart rate and oxygen detection tool based on how flushed a user is. The round was led by new venture firm Boost Capital and health investors Spex Capital and brings the total raised to $1.7 million.