It's been a busy period lately for the London Business School entrepreneurship community. Here are some of the updates that our entrepreneurs have been working on over the past few weeks.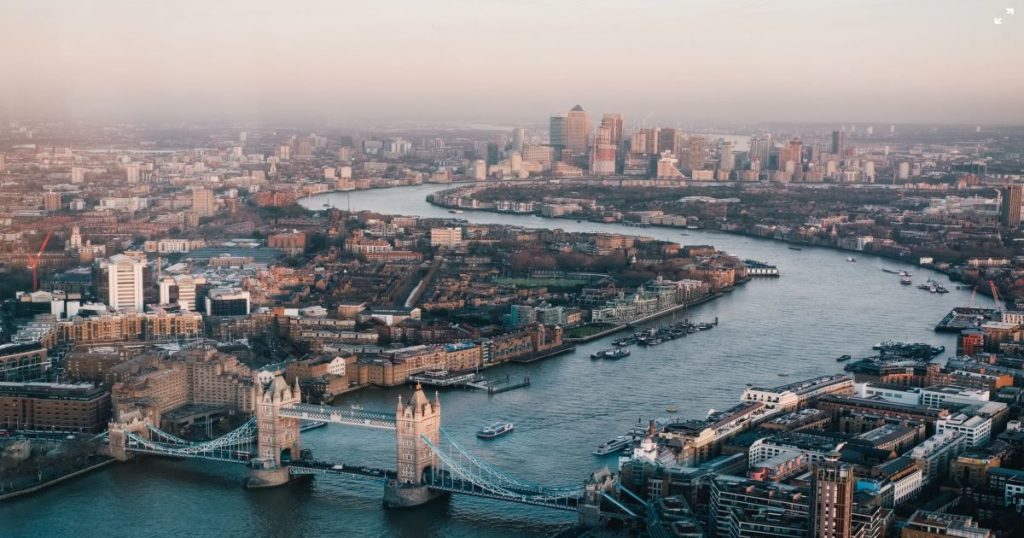 Pass the Keys raised over £1,000,000, more than double its original target of £500,000. It was founded in 2015 by entrepreneurs Alexander Lyakhotskiy and Zoe Vu to help homeowners using platforms like Airbnb and Booking.com to manage their short-term rentals without any hassle. Following graduation from the LBS Incubator programme, they have built a successful business operating across multiple cities in the UK, achieving some of the highest ratings on Trustpilot and Google reviews. They plan to use their funding for franchise expansion, product development and training and support infrastructure.
Fantastic news for LBS co-founders Adam Hearne and Roheet Shah who also participated in the LBS Incubator Programme. They have been also backed by the UK Government via the Innovate UK fund. CarbonChain helps companies automate the accounting of the carbon emissions in their supply chain so they can mitigate risks from incoming carbon taxes and government penalties. They provide a service that can accurately account for emissions from the commodities industry which is responsible for 50% of the word's greenhouse gas emissions. In fact, according to Adam, the system is so precise that it can tell users the volume of carbon emissions embedded in a cup of coffee or a glass of wine! It's the equivalent of a calorie counter to combat climate change.
COVID-19 has produced a crisis in the workforce the world over, demanding a new way of looking at how many of us will earn a living. Roleshare, yet another LBS Incubator business, is filling this gap with its solution. The good news is that it has been recently selected to be an official supplier for the U.K. government, opening up opportunities to influence new ways of working.
Dr. Fiona Pathiraja sets out to revolutionise healthtech in Europe by investing $65 million into early-stage start-ups. Crista Galli Ventures invests in pan-European healthtech start-ups, focusing on deep tech, digital health and personalised healthcare. It has backed 15 companies that include LBS Alumni founded business Skin Analytics, contextflow and QUIBIM. The fund has deep London Business School links: Fiona's Executive MBA classmate Soren Fryland Moller is a partner and alumni Gianluca D'avanzo and Petar Jovanovic, as well as Professor Sir Andrew Likierman, are on the advisory board.
Launched by CEO Neil Daly EMBA2011 – while in the School's Incubator programme – to develop a skin cancer screening service that uses artificial intelligence. The company is working in partnership with the NHS to help with the detection of skin cancer with the goal to increase dermatology capacity by reducing the burden of diagnosis for dermatologists. Studies suggest that the device is able to identify skin cancers, pre-cancerous and benign lesions "to the same level as a dermatologist." The business has just closed a £4m Series A round led by Hoxton Ventures, with participation from Nesta and Mustard Seed Ventures. Skin Analytics plans to use the cash to expand in the U.S. after it was awarded the "Breakthrough Device Designation" by the FDA.
With less focus on physical space due to the adaptation to work from home caused by COVID-19, the LBS Incubator extended its support to more startups than usual, opening 'it's doors' to 14 businesses rather than the usual 11. This being no ordinary year, the programme will be run on a remote basis – for the time being at least – for the 10-month duration of the initiative which operates until the end of July each year. With a growing range of support being added to the programme each year, it's no surprise that competition for a place was as fierce as ever.
It was great to see this business successfully attract over 300 new investors and be substantially overfunded at £90k above their investment target. Fighter Shots offers 100% natural ginger-based juice shots in varieties that include turmeric, collagen, and now manuka honey. In response to COVID-19 and the increased demand for their ginger juice shots, Fighter Shots ramped up their presence among reputable online wellness stockists, such as Holland and Barrett, and will use the funding to push forward new sales and marketing initiatives and geographic expansion.
TreeApp, an ad-tech start-up co-founded by 3 MiM alumni, Jules Buker, Godefroy Harito and Leo Ng, shot straight to 2nd on UK app store a few weeks ago and has just been admitted into the 2020/21 LBS Incubator cohort. The app provides a platform that enables anyone to plant a tree for free every day, in under a minute. It is free to use, and you can calculate, track and offset your carbon footprint. A welcome addition to the app world for the environmentally conscious!
Yayzy, co-founded by LBS alumnus Pedro Cabrero last summer and has already been through the Antler accelerator before coming into the LBS Incubator this year, is making headline news. The business, which helps consumers offset their spending against carbon credits, is already over 260% oversubscribed on its £200k Seedrs fundraise page… still with a week to go! Time to jump on the bandwagon for anyone who's interested.
Feedr, co-founded by Lyz Swanton MBA2016 and Riya Grover, completed its exit this May to publicly-traded Compass Group for a huge £24M! The app allows personalised meals to be delivered during the workday and is dubbed a "cloud canteen." We're so excited to watch Feedr continue to grow as part of Compass in the coming years!
---
If you are an LBS entrepreneur with exciting news to share, email us.