No entrepreneur in the past few months can say that this has been an easy period. Not least myself running a tech-enabled home care service for dementia patients – some of the most vulnerable people affected by COVID-19.
But in many ways, the COVID-19 pandemic has been the least stressful and most rewarding period of my venture Hometouch.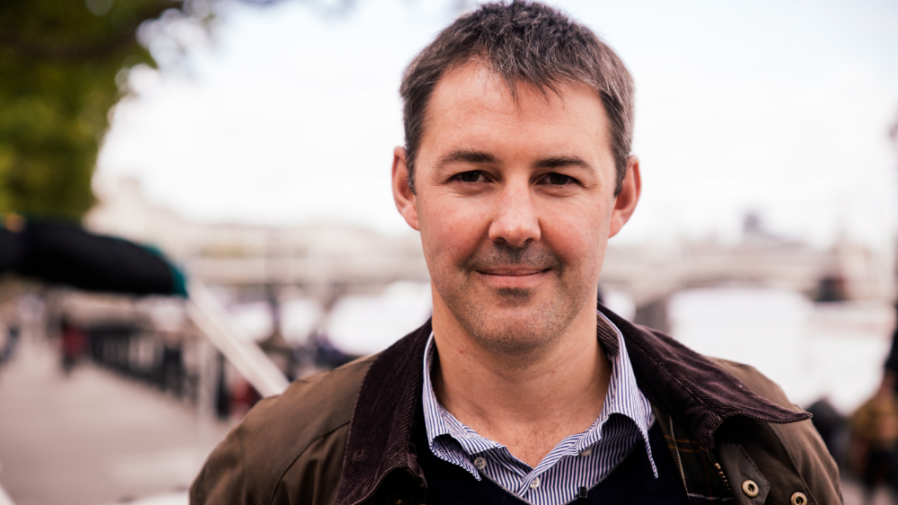 Long road to freedom
We had a stable and experienced team who had moved to remote working a year ago, well-established operations and technology platform, increasing profitability – and hence little need for a tortuous fundraise in the face of a cash crunch.
Furthermore, our employees and live in carers were defined as key workers, our customers desperately needed our service, and the recurring revenue cushioned us from any significant impact.
As one VC director told me, few startups reach this stage, so be grateful for what you have. You control your own destiny.
An uncertain beginning
Of course, it was not always like this. For years, we seemingly lurched from crisis to crisis, starved of cash, plagued by everything from co-founder walkouts to tense investor relationships, restless employees to upset customers, and badly-behaved competitors to technology fails – and these are the printable events.
The truth is no early-stage entrepreneurial venture is ever without a perpetual crisis at least in the first few years. Superimposing the effects of a global pandemic on fledgling concepts whose default position is failure is the ultimate test of resilience.
Rather than raw survival, this crisis threw up a moral dilemma for me in early April. Our principle customer acquisition channel – NHS hospitals who discharged patients to our care as an alternative to care homes – suddenly dried up without warning.
I had been preparing my team for a deluge as hospitals looked to clear their decks in the face of doomsday projections of being overwhelmed by COVID-19 patients. We seemed perfectly placed as a solution to the crisis as we could shield patients in their own homes without exposing them to further infection risk.
When I investigated further, I came across obscure government documents that announced a policy to discharge patients to care homes en masse without testing for COVID-19. As a doctor, having followed the crisis from January and knowing the mortality rate in the elderly – particularly those in institutional settings, this seemed an act of pure madness.
Entering a political maelstrom
I sat on the information for a few days, but it gnawed at me and I eventually went to an old contact at the Telegraph newspaper. The story soon became national news and I was touring the virtual news studios as the "dementia expert" who had exposed the lunacy of the policy.
Of course, it was in our enlightened self-interest to raise this issue as it highlighted the inadequacies of our competition – care homes. But in times of crisis, discombobulated teams crave clarity and purpose, moral leadership and a path through a crisis.
It felt like the right thing to do. I was angry we had been overlooked when we were ready, willing and able to help. I felt like I should stand up for people who were affected. It won me few friends in the political sphere, but I had little to lose.
One of the lessons for me from COVID-19 is to not delay tough decisions as inevitable but unknown future crises will only expose the weaknesses. We restructured, painfully, a year ago – a period that was stressful and nerve-racking, but it was ultimately the right decision to ensure survival. Crises are part of start-up life. Some are internally generated, others are existential and beyond your control. But as sure as night follows day another crisis will rear its head when you least expect it.
Time to recalibrate
I took the view that the toppy valuations, too much VC money, obsession with increasing headcount and the essential trendy Clerkenwell office were signs of a market out of control. No one knew that the next crisis would be medical, but a crisis was coming nonetheless. Crises can also reveal dependency on a key channel or customer. That should drive reflection on broadening the scope to improve resilience in the longer term.
Understand the meta-trends at play: make your business more streamlined, capital efficient and family-friendly. Two years ago, on a cold winter day, I suggested to a new team member that I was considering moving out of London and would run the business remotely. She looked at me with pure contempt as if I was spoilt and unfocused. In reality, I wanted to be able to better balance running a business with a young family. COVID-19 has brought home many latent truths.
You may be wondering how we fared in the end. Let's say demand for our service is up and we've gone from strength to strength. After a long haul, this seems to be a venture that's time has finally come.
About the Author: Dr Jamie Wilson is CEO Hometouch, which was part of our very first London Business School Incubator cohort.