In these unprecedented times of (using the word unprecedented) uncertainty, many of us are contemplating taking the leap of faith and becoming a fulltime entrepreneur. In 2020's final edition of the Zymurgist Diaries, let's aim to understand why founders tend to throw caution to the wind and fall victim to "struggle porn" i.e. the perception/pretence of perpetual hustling by sacrificing sleep at the altar of success.
In my last article – "STORIES FROM THE PFFFFFT: The unlikely likeness between running start-ups and raising children", we saw the juggling funambulists that startup founders are, juggling between 20 different activities of varying complexities, dependencies and priorities. Unfortunately, this additional overload and lack of time perspectives (check "STORIES FROM THE DRIFT: How founders drift away from their friends, family, health, hobbies and sleep") often comes at the cost of sleep.
A chronic sleep-restricted state adversely affects the brain and cognitive function. Some of the most serious potential problems associated with chronic sleep deprivation are high blood pressure, diabetes, heart attack, heart failure or stroke and all of these can drastically affect your immune system, thus reducing life expectancy.
This begs the question, why is sleep so underrated and why do most founders look like the below: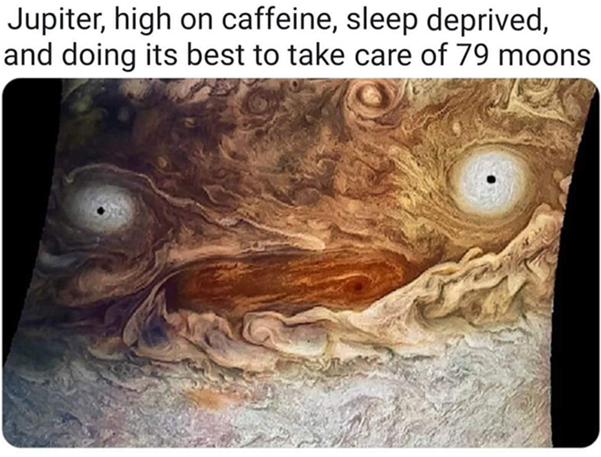 The antidote to this state is sleep… or something like it.
Arianna Huffington famously wrote an article on how sleep deprivation is the undoing of startup founders. As a founder, there is a high chance that the paranoia of catastrophic failure, incomplete tasks, dependencies and imaginary self-inflicted stress are tormenting you day and night, 365 days a year.
So, why do Founders take this path?
As the startup grows, founders unwittingly fall prey to incremental additions to the overall amount of activity, the diversity of scope, and the pace of collaborative demands over time.
Much of their overloaded schedule is often driven by the founders' propensity to maintain their reputation as reachable or communicable or as helpful as possible; or not ceding control; hence feel obligated to burn that midnight oil.
Eventually, the Founders' identity incrementally gets intertwined with work and being in the know; as maintaining the reputation becomes paramount.
So, what can one do about this?
Get a grip on your time perspectives to alleviate some of that anxiety to finish everything by today.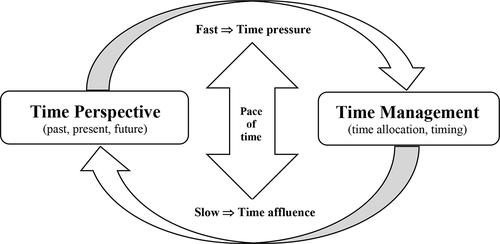 Start by reviewing your calendar on a daily basis and analyse where your time is being spent, and where within this time perspective you can make small amends or manage expectations to make life easier for you.
The power of incremental change
Fine, Founders are driven by their grand vision; but often try to make things real as quickly as possible, often leading to burnout. Here's a great way to look at your startup's time perspective:
Dream in years
Plan in months
Evaluate in weeks
Ship daily
Also, in parallel, reset your team's and investors' expectations about the timeliness of your execution plan. It is critical to agree on these norms early on. Remember – time is the only real capital anyone has. It is also the only asset we are almost criminally negligent about.
Do you really need the entire 100% of your startup?
If bringing in someone exceptional can help you build your grand vision faster and also get you a few more hours in the day (some of which can be used to sleep), then do so. We often hear the startup journey described as a "rollercoaster", or "building the plane as we've jumped off the cliff."  But do focus on your longevity; both, as a Founder and as a human.
Automate your repeatable activities
Need I say more?
Meditate? What about meditation?
Meditation allows you to disengage and helps you learn to weather the tumultuous storms and the discomfort and uncertainty that come along with them. Meditating for even few minutes a day has proven health benefits such as reduced stress, and controlled levels of anxiety – something Founders live with.
Sleep is the best meditation, but what about the converse?
The Dalai Lama aptly said – "Sleep is the best meditation". However, they are perceptibly dissimilar; as sleep primarily involves the subconscious and unconscious minds; whereas meditation involves the conscious and subconscious minds. But nonetheless, meditation allows you to be present and aware, moment by moment, regardless of the circumstances around you. And it helps you sleep better too.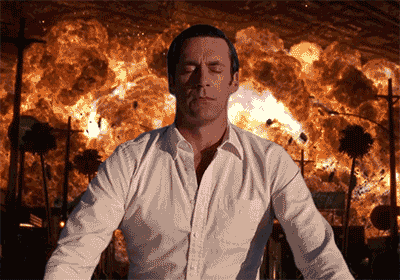 As the new year begins, perhaps developing a regular meditation practice is part of your new year's 'resolutions'.
So, Founders: do your startup, investors and families a huge favour and get that sleep!
Parting thoughts till the next blog:
You should meditate for 20 minutes a day… Unless you're busy, then you should sit for an hour. -Old Zen saying
#TheZymurgistDiaries #GrowthMindset #Leadership #EntrepreneurialMindset #EntrepreneurialChallenges #covid19times
---
About the author: 24x Founder, 3x Success, 2x VCExit, 19x Failure, 100x Resilient, 14x Sectors, 6x Continents, $2+bn deals originated and advised.
Chennakeshav Adya (Keshav) is an eclectic value creator for mid-sized firms and PE/VC funds on Fund-raising, M&A, growth, corporate strategy and deal-making (currently, as co-founder of Adan Corporate). He is a resourceful entrepreneur with 20+ years of global experience in building businesses from a concept and growing global teams from 2 to 200+.
A deca-lingual, multi-talented zymurgist, Keshav is skilled at using the founder's mentality and thrives in uncertainty and chaos, directing teams through the "Unknown" in the initial 1-2 years of setting up any type of new venture.
As an Entrepreneur Mentor in Residence (EMiR), Keshav is associated with London Business School's experiential entrepreneurship activities supporting students and alumni who are interested in pursuing a career in entrepreneurship, whether launching or growing their own ventures.