During the last week of October, 80 students from the MBA 2023 program attended the London Business School Global Experience programme in Johannesburg, South Africa. In this blog post, Courtney Sawatzke MBA2023 shares her reflections on the course and how it will have a lasting impact on all of those involved.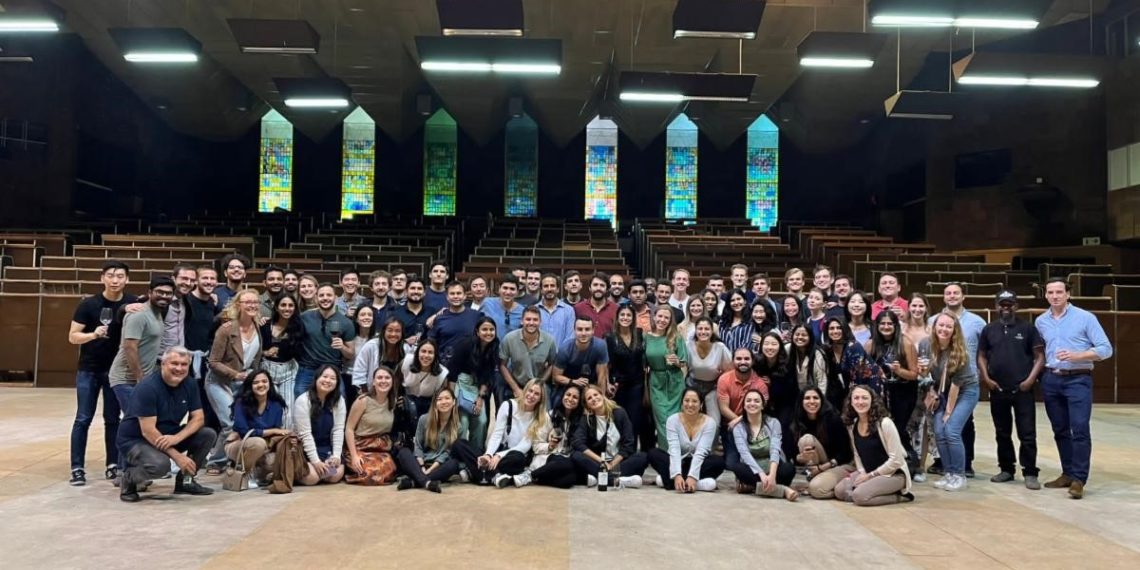 What exactly does it mean to be a micro-entrepreneur?
Micro-businesses are defined as "businesses with five or fewer employees", and although they may not receive most of the funding or media attention and glory, they actually make up the majority of entrepreneurial businesses globally.
This GBE course, Entrepreneurship & Economic Growth: The Role of Micro-Businesses, brought us to Johannesburg to focus on just that – the micro-business and micro-entrepreneur. We spent the week learning about the culture and history of South Africa, while also working together with local micro-entrepreneurs from the nearby township of Alexandra. Below I will share our key learnings throughout the week and some of the reflections I and my classmates had during this journey.
First things first – building historical and cultural context in South Africa
We were immediately immersed in the complex history of South Africa with a visit to the Apartheid Museum and the Old Stock Exchange where we heard from prominent local voices, including LBS alumnus Mamello Selamolela and Professor Nicholas Binedell. In these visits, we learned about the decades of change that have rippled through the country and witnessed intense and tragic accounts of apartheid, which left many of us grappling with how this was the reality just over 30 years ago. While we learned that South Africa has made progress toward economic and social equality, the message was clear: there is still a lot of work to do. These discussions helped set the foundation for the focus of the course which was to work with micro-businesses and their respective micro-entrepreneurs in Alexandra.
Alexandra – a township of resilience, resistance, and life
Most of the week was spent in Alexandra, a township that sits right outside of the Johannesburg city center. Alexandra (Alex for short) is one of the oldest and most populated townships in South Africa, built in 1912 and with an estimated population of anywhere between 250k – 1m people, making it one of the most densely populated areas in Africa. Alexandra's unemployment rate is estimated around 50% or higher, which only worsened during the COVID-19 pandemic.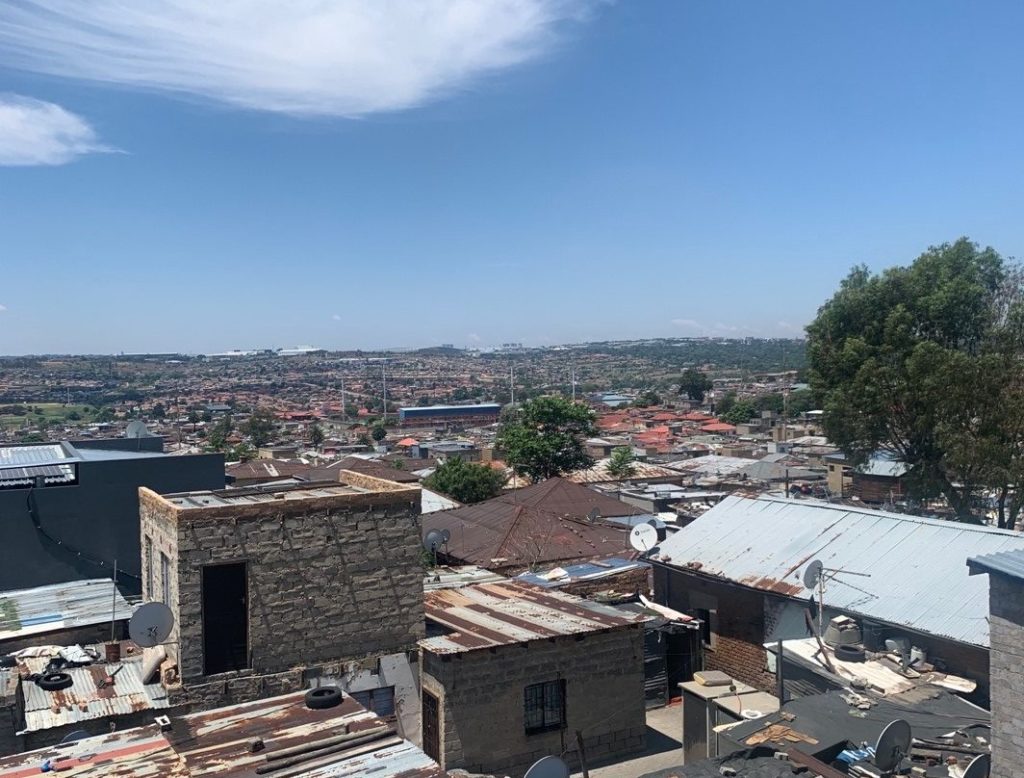 When first arriving in Alex, I was immediately taken aback by its vibrancy. Street upon street, I saw schoolchildren playing football, goats roaming for food to steal, music playing from open windows, neighbors chatting over a beer, and colorful murals filling any empty space. Moreover, I noticed that there were micro-businesses everywhere: tile stores, nail salons, street food vendors, hair braiders, party caterers, corner stores, car washes, and more.
In places like Alex, micro-entrepreneurship is an essential part of the economy due to a major lack of opportunity in the formal sector, and the high unemployment rates. These micro-businesses are filling product and service gaps for the hundreds of thousands of people that live in Alex, and they are also helping provide jobs and enhanced earning security for those that run them.
Finally, meeting the entrepreneurs
Once in Alex, we met the entrepreneurs and navigators that we would be working with for the week. These entrepreneurs and navigators were selected through a formal process with the help of a consulting firm called "Reciprocity", which was on the ground with us all week. The entrepreneurs were micro-business owners located in Alex with a vision and goal to grow their business, whereas the navigator's role was to serve as a connection point between the group and entrepreneur, to explain the context of living in Alex and South Africa and serve as our guide for the week.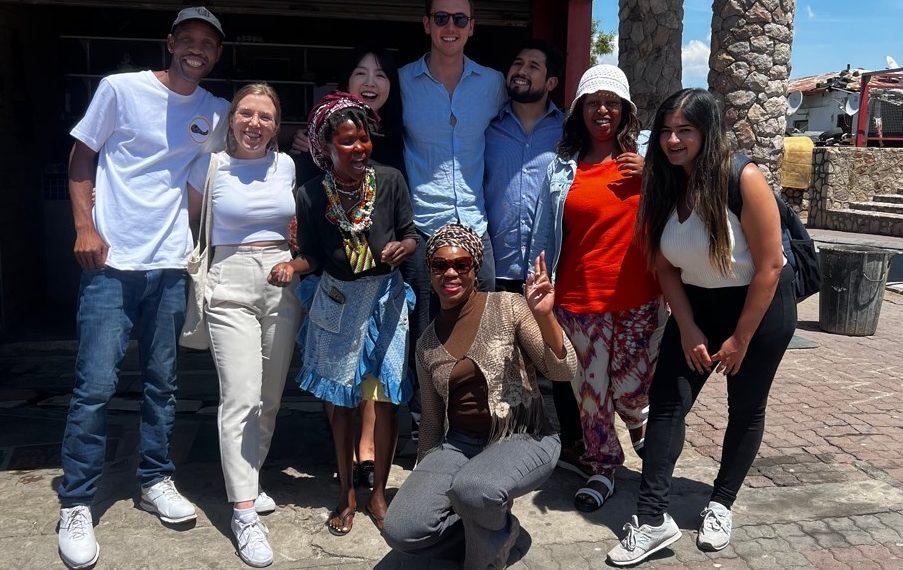 Each entrepreneur had a specific set of problems that they wanted to focus on. Our role was to understand these problems, learn everything we could about their business (and the constraints), and then use everything we have learned to design a sustainable approach to address these problems… all in 5 days!
My group was paired with an incredible entrepreneur named Mbali Sibiya, owner of Purple Diamond Enterprise. Mbali makes and sells jewelry and other homemade crafts at her store located under the community centre in Alex. When we first sat down to meet Mbali, I was admittedly nervous – I felt like we had a huge task in front of us and I did not want to let her down! Mbali shared her goals for the week, focusing on her desire to improve her brand awareness and social media presence, and walked us through her story and the history of her business. We went to visit her stall and spent hours talking to her and our navigator, Klaas.
Over the course of the week, we returned to Alex each day to continue to learn more about our entrepreneur's business, while also learning more about life in Alex, and what living in Alex means for a micro-entrepreneur. Things like reliable electricity, affordable data, and other basic infrastructure are not always guaranteed and can cause major constraints for day-to-day business. This meant that our recommendations needed to be more tactical, focused, and relevant to the specific problems our entrepreneur was facing.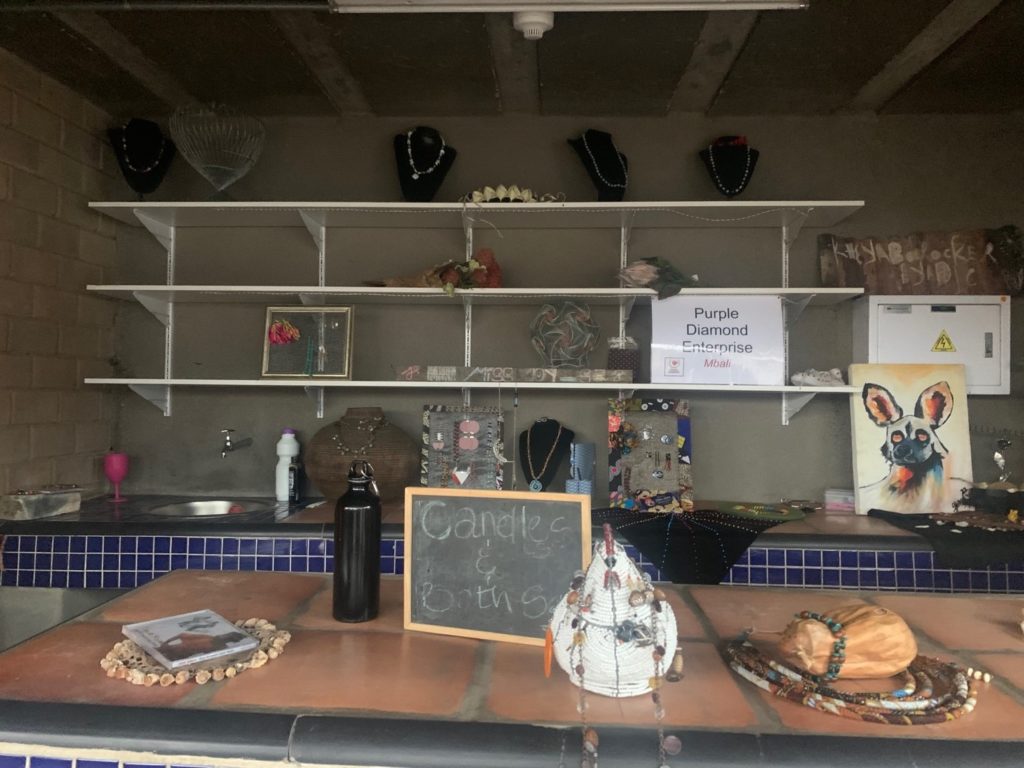 Getting into the entrepreneurial spirit
In between our visits to Alex, we were given the opportunity to visit some incredible organizations across Johannesburg. One of these visits was to the African Leadership Association (ALA), a leading prep school located right on the outskirts of the city. At the ALA, we met with groups of students that were working on their own "Student Enterprise", basically micro-businesses focused on solving gaps at the school. One student group had created an internal fintech product that helped students without access to credit cards leverage their campus card to bulk order groceries and other products from local stores. Another group had built their own internal web development firm that would build websites and applications for the other Student Enterprises (genius)! We were all seriously impressed with this incredible group of students – their entrepreneurial drive and ability to build something without pausing to think about any limitations or complexities. This visit left a lot of us reflecting on why we hadn't started building our own businesses back at home, at what was stopping us from doing so in the future.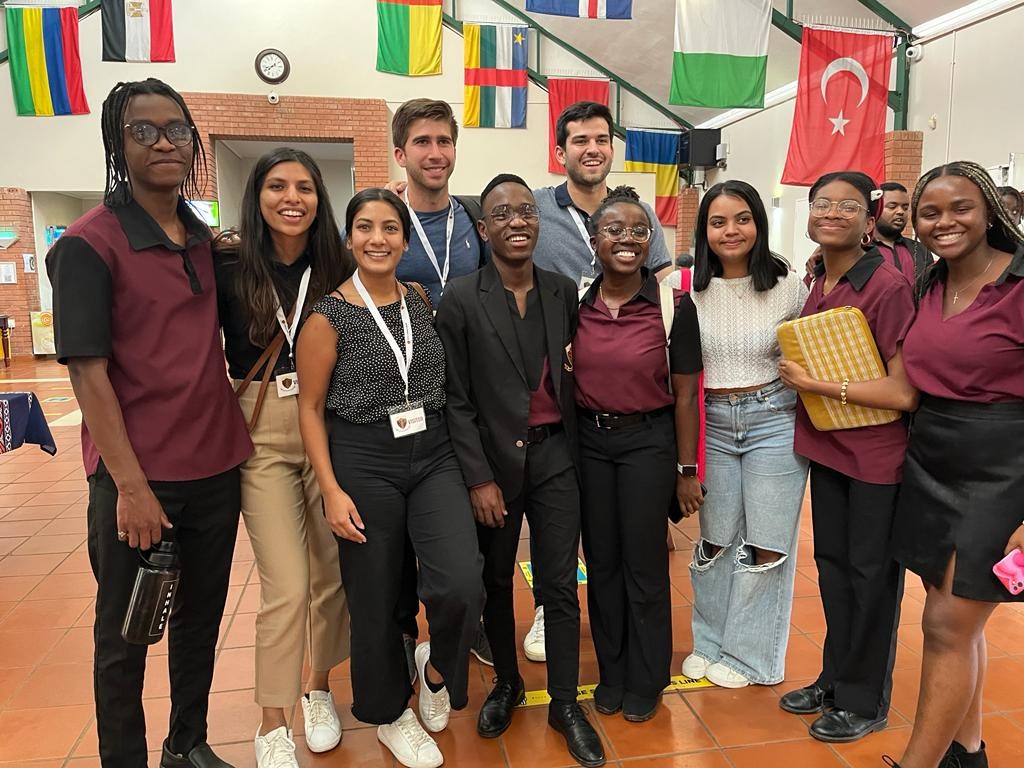 An emotional ending to the week
On the final Friday morning, we presented our final recommendations to our professors, Rajesh Chandy and Elias Papaioannou, and to our peers before leaving to meet with our entrepreneurs one last time. We took a trip to the Gordon Institute of Business Science where we spent time walking our entrepreneurs through learnings, recommendations, and reflections from the week. Some of the recommendations were focused on very tactical changes, like keeping notes of all revenues, costs, and profits on a monthly basis, or leveraging a simple formula to more accurately price items. Other recommendations were more strategic, such as partnering with other local businesses to cross-sell and gain better customer recognition or building an Instagram strategy. All in all, each group tailored their recommendations to their entrepreneur's business and the broader context.
After sharing recommendations, we had a ceremony to honour the entrepreneurs' and navigators' involvement in the programme. Each team presented their entrepreneur on stage, sharing tidbits of their experiences from the week, which was an opportunity for all of the groups to get to know each entrepreneur better. We also got to hear reflections from many of the entrepreneurs and navigators on what the week meant for them, with some sharing their excitement to continue to work on and improve their businesses, and two people even decided to share a song (very few dry eyes in the house after those)! It was an emotional and happy ending to an incredible week.
Looking ahead, redefining entrepreneurship
We started the week in Johannesburg with the understanding that we would spend the week learning about micro-entrepreneurship and its' importance in the developing world.
What we walked away with is a new understanding of what it means to be an entrepreneur and a new community of friends and family from Alexandra and beyond. Thank you sincerely to our incredible Professors, Rajesh Chandy and Elias Papaioannou, facilitators Anastasia Orekhov and Chloe Baker, and the rest of the GBE team that helped coordinate this trip.
---
About the author: Courtney Sawatzke is a full-time MBA student at London Business School and is the co-president of the LBS Entrepreneurship Club. Courtney is currently a VC intern at Active Partners working with the consumer seed fund. Prior to the MBA, she spent five years working in strategy consulting in Chicago and NYC. She is passionate about working with founders at all stages to help make their idea a reality. Post-MBA, Courtney wants to stay in Europe to help build and scale consumer brands on both the investor and founder sides.