Two teams of London Business School MBA 2024 students participated at this year's Rotterdam School of Business (RSM) PE competition and won the first and third place. The competition took place on the 11-12 November in Amsterdam. In total 17 teams competed representing schools like ESADE, Bocconi, RSM, LBS, HEC and Imperial amongst others.
Each team was required to put together and present an investment recommendation on a Netherlands FinTech business called bunq. The team that won the 1st place including Ibrahim Faruqi, Alisha Chowdhury, Elisa Garcia, Madeleine Pollock, Luca Volo received a prize of €3,000 and 5x CAIA Scholarships, which equates to $1,795 per person (or over $8,000 in scholarships). On third place was a second LBS team comprising Melissa Maadanjian, Florian Stueger, Marc Samaha, Carlo Arrigucci, Xavier Montesinos who won a prize of €1,000.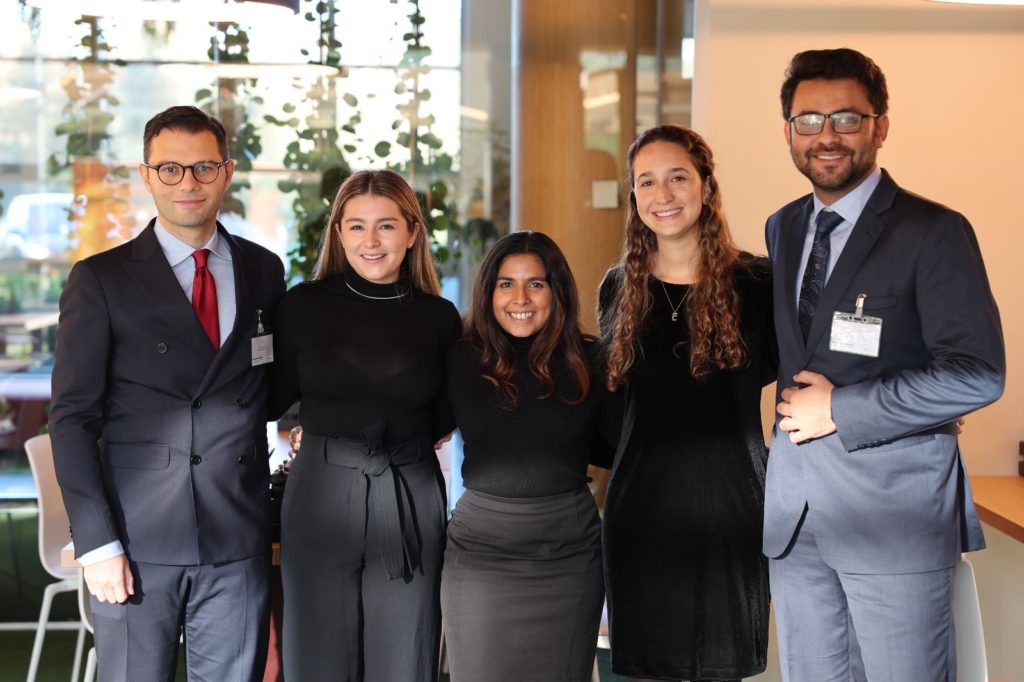 MBA students Melissa Maadanjian, Ibrahim Faruqi and Madeleine Pollock share their experience and learnings:
Internal selection
Before getting a spot in the competition, we had to submit an application to the LBS PE/VC Club outlining the rationale for why our team should get to participate. Our team decided to take a creative approach to it and ended up crafting a press release for the launch of our new fund "Greenstone Capital". The press release contained details of our investment beliefs, how we felt we would add value to investments we would make, and our diverse professional backgrounds (my team members have worked in Latin America, North America, Europe, & India, across venture capital, private equity, strategy consulting, growth equity, investment banking, ESG, and real estate). We think it was a combination of this creative approach, and our diverse backgrounds that made us strong candidates for the competition.
RSM Competition Round 1
A week prior to the competition, we received a package detailing the investment firm we would be working for and the company we were looking to invest in – bunq, a neo-bank based in the Netherlands. For the first round, we had to prepare a slide deck and 20-minute presentation that covered an industry and business overview, historical financials, ESG, value creation/growth strategy, valuation, transaction structure, and exit. Utilizing our finance backgrounds, our team structured the presentation like an Investment Committee Memo, and we leveraged our unique experiences in the tech and ESG space to differentiate ourselves from the competition.
Bright and early on the Saturday morning, the initial presentations kicked-off. Our two LBS teams were competing in different groups (there were 3 pools and 17 teams total), and both teams presented to a mix of professionals across the finance and sustainability space. Four teams were to be selected to move onto the finals that afternoon and to our surprise, both LBS teams made it onto the finals!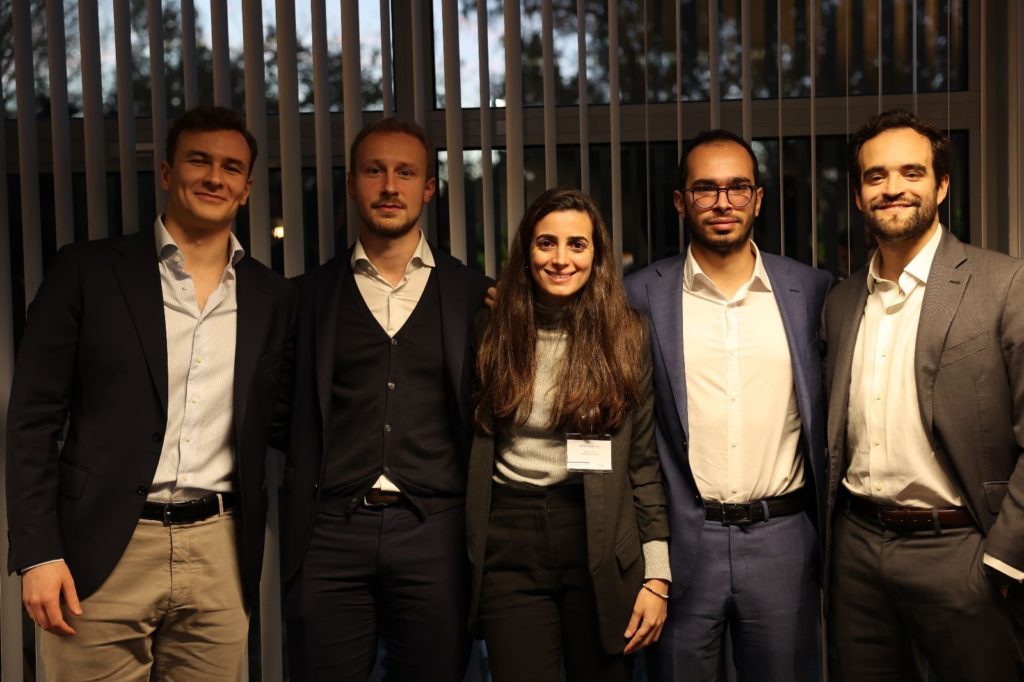 Round two – Pressure at the last minute
As with any competition, RSM wasn't going to let us off easy and included an additional ask that all teams needed to include in the final presentation while cutting the presentation time to 15 minutes. Sustainability was a core theme throughout Bunq's business model, and they are already carbon neutral due to the use of carbon offsets. RSM asked us to develop a carbon reduction strategy for Bunq that did not include the use of carbon offsets. With an hour and twenty minutes to work, my teammates were focused on revising our transaction structure and value creation plan using the judges' feedback, while I utilized my background in ESG to analyze Bunq's carbon emissions and devise a reduction plan. Although a crazy hour (that included some syncing issues with Teams, and us sending the wrong deck to the organisers twice), our team worked hard to support each other to get the deck updated and decrease our presentation time. Luckily our team got to present last (sorry to the other LBS team that had to present first!), so we had a bit of time to run through our presentation. The final presentation took place in front of all the judges and remaining contestants. Although mostly smooth, both LBS teams experienced some technical difficulties while presenting due to the slide clicker not working… leading to the first team slightly running out of time at the end. Luckily this didn't impact the results.
Real life experience
The first round, which took place in front of a panel of 3 professionals from the industry, had 15 minutes of presentation followed by 5 minutes of Q&A. The questions were very similar to real IC meetings, albeit accelerated. While the format did not allow for analytical depth and learnings from interactions with global industry experts of the area where the given company was operating, the interactive format allowed the teams to prepare well ensuring they are covering all angles of the investment. These included market opportunity, company overview, due diligence on financials, product, and technology, ESG analysis, and company valuation and deal structure. Although the format of the finale was not very different from that of the first round, the questions from the panel targeted greater details of the deal structure and understanding of the business.
Why should students participate?
Few opportunities in life provide people with exposure to pragmatic perspective towards real life cases and a competition is one of them!
It was interesting to see the diverse opinions and approaches to business analysis in a team. Our team members have worked in VC, PE and consulting, focusing on different industries and stages which means every point of view is unique. Not only did we learn from the RSM PE competition, but we also learned a lot from each other.
We believe that the competition was a very useful form of learning as it allowed us to go through a series of brainstorming to solve a practical real-life case while having a great time with people. Some key benefits from participating in such events:
Practicing knowledge and honing skills
The competition was a great platform to put into practice some learnings and evaluate our knowledge and business sense in the current world of PE. The presence of industry experts as a panel of jury challenging our analysis and investment thesis was a great source to push students to think how practically such case could be materialize in real life.
Moreover, the preparation of a company pitch is a stressful process. It was intellectually stimulating to look at the company and think of all possible angles to evaluate it, before committing any money, which not only helped in putting classroom knowledge to practical use but also made the members to think more about how to best structure the deal. Thus, the presentation focused on analysis and due diligence as well as company fit with the fund. It gave us a very interesting new perspective.
Expanding your professional network
The competition offered us a chance to extend our network beyond our LBS peers to include relationships with people from other universities and regions from Europe. The competition took place in Amsterdam and invited teams from various European business schools. We had the chance to exchange ideas but also to inspire each other while discussing different MBA experiences and future plans.
Maintaining a goal-focused mindset
The competition required dedication, time and preparation. It was important to find a mechanism enabling efficient and effective work as a team to navigate the very busy MBA schedule while achieving the desired results in the competition. The competition was a great way to learn how to remain goal-focused and how to work as a team bringing in different perspectives and building on each other's expertise and experiences.