LBS Launchpad is a startup pre-accelerator program connecting business minds with London's entrepreneurial community to transform ideas into viable businesses. In this post, we catch up with our winners.
On May 20th, LBS Launchpad 2021 concluded with a final pitch event. It was the end of an emotional six-month journey that started with 150+ Applications from 16 countries, out of which 15 ideas were selected. Throughout the programme, the teams were given a dedicated mentor from the industry, participated in eight skills workshops with our partners and transformed their ideas into viable business pitches. The teams all presented twice: at the mid-point pitch event and the final.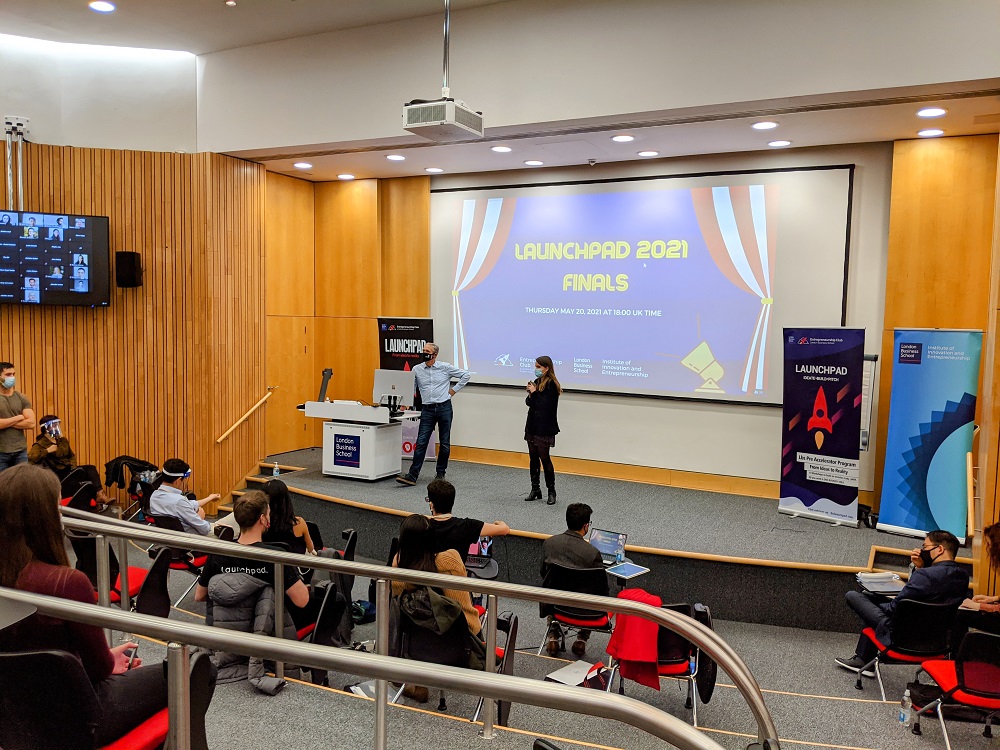 Final highlights
One of the highlights of the final was being able to present on stage to a live audience – something that has not be possible over the past year. The energy was high, and the carefully selected judges were amazed by the calibre of the pitches.
Some of their post-pitch comments included:
"We all had a lot of fun and speaking for some of us, we still can't believe just how far the programme has come and the calibre of founders we see!"
"That was a really great event – I loved all the pitches and teams. Really high level and great energy"
The top 3 teams
Each of the eight finalists had five minutes to pitch and five minutes of Q&A with our amazing judging panel. After much deliberation, the judges announced the Top 3 ventures:
SENUP, 3rd Place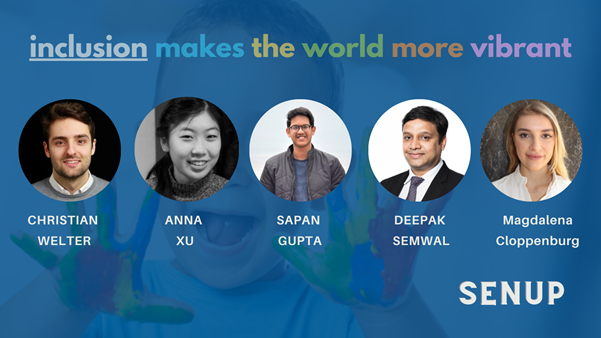 "Sapan LBS MiM21, Anna, and Christian LBS MiM2021 are all driven by their personal experience of working with special needs children and thus are dedicated to making the world, especially education, more inclusive and equitable. That's why their go-to phrase for SENUP is "inclusion makes the world more vibrant". We are working hard so we can make someone else's life easier.
SENUP is an inclusive online learning platform for children with special educational needs. With SENUP, our goal is to facilitate learning beyond the classroom; we want to empower not just special children but their families to help them grow faster and together".
Post Finale Thoughts
We asked Sapan one of the founders to tell us what was for him the best part of Launchpad.
"The best part for me was the cohort itself. I think you guys did a great job of creating and putting together such a diverse range of start-ups together. Everyone being super passionate about their own, I learned so many new things about so many different spaces within such a short span of time. I think SENUP has gained a lot of personality because of Launchpad."
Junee, 2nd Place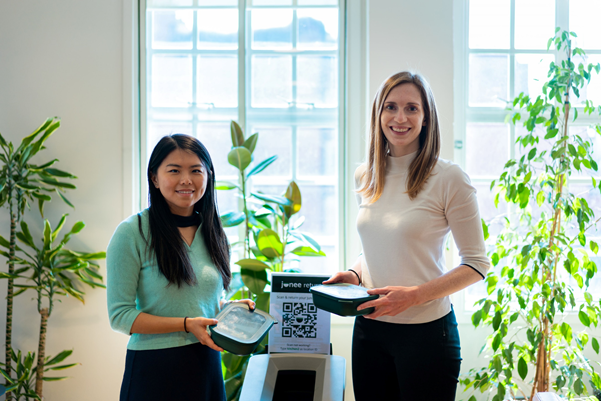 Junee is starting a reusa-bowl revolution, bringing a convenient borrow-and-return system of reusable takeaway packaging to offices and restaurants. Started by two LBS MBAs, junee is on a mission to save 25 million single-use containers from landfills by 2025. Caroline Williams MBA2021 and Mary Liu MBA2021 share a vision of a future where we wonder how we ever used to throw things away after just one use. junee is launching their proof-of-concept pilot in Shoreditch this summer – if you want junee in your office, get in touch at hello@junee.co
Post Finale Thoughts
When we asked Junee what was the best part of the programme for them, Mary stated:
"The best part of the programme was meeting other amazing student entrepreneurs in the LBS community. It was exciting to watch these founders turn their ideas into a pitch and then an even more impressive pitch just four short weeks later!"
Unimusic, Winner of LBS Launchpad 2021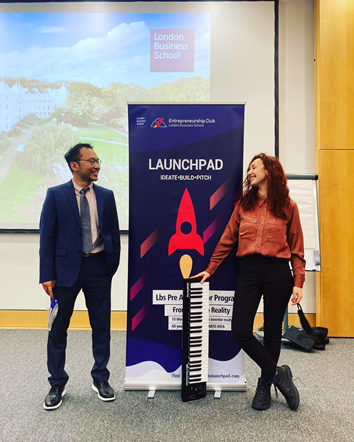 Unimusic software will provide a centralized learning ecosystem for both teachers and students; offering an exhaustive interface that includes online scheduling, immersive camera views, music sheet library, note pads, progress reports, assessments, shared media and interactive games. Margarita and Jerry met at LBS' Masters in Management programme and immediately hit it off with their combined passion for music and teaching. Having come from top music schools themselves, they now seek to provide an online platform for learning musical instruments.
Post Finale Thoughts
When we asked MyUnimusic what the best part of the programme for them was, co-founder Margarita had this to say:
"The LBS Launchpad was invaluable for us. Our mentor was experienced, helpful, and reachable, and the workshops were highly informative and interactive. Moreover, it was very valuable to have a community of other founders going through the same journey, and some of them have become our good friends."
Three teams. Three original stories. Three goals.
LBS Launchpad 2021 was truly a testament to the fact that there is no one mold for the ideal founder – entrepreneurship is for everyone with a dream and the will to seize it. Let us continue to cheer on the 15 ventures coming out of this year's program!
---
About the authors: Kristina Stoli is an MBA2022 candidate at the London Business School and project manager of LBS Launchpad 2021. Prior to her MBA, she has had roles in software development, network engineering and product management at Goldman Sachs. She is passionate about helping entrepreneurs get the needed tools and access to be successful in their ventures. 
Marco Napa is an MBA2022 candidate at the London Business School. He is working to use his financial background to support sustainable and impactful enterprises, particularly in the food and agriculture sector.