The team behind XYZ Reality are the freshest examples of the mettle, resolve and ingenuity needed to tackle the big challenges presented by today's demanding business environment.
David Mitchell, Murray Hendriksen and Umar Ahmed, a London Business School alumnus, are the founding team of a construction technology start-up, XYZ Reality that has just closed a £20 million series A funding round.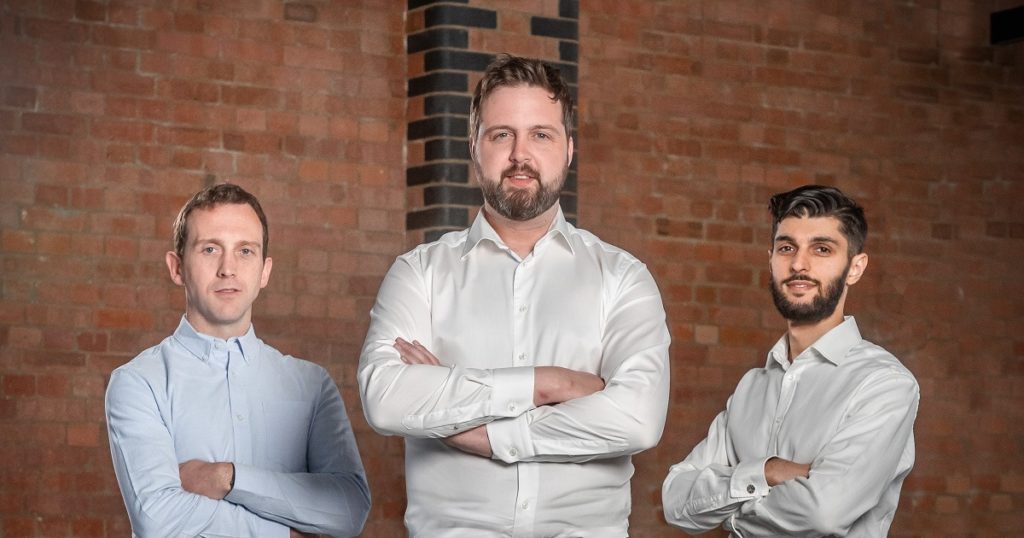 The company was born out of a frustration with 2D drawings, widely used by the construction industry, an industry that experiences significant cost overruns and delays caused by correcting errors in the building process. XYZ Reality's purpose-built integrated Augmented Reality (AR) solution, HoloSite directly addresses these issues.
HoloSite has been available to select customers through an early access programme and has already been used on projects totalling a value of over £1.5bn over the last 12 months.

"The power of word of mouth across the industry has been amazing," says XYZ's Co-Founder and COO, Umar Ahmed, a former technology lead at Shell who found common ground in wanting to take on the shortcomings of the construction industry's traditional use of 2D architectural drawings and plans with XYZ's Founder & CEO, David Mitchell, who had a background in construction.

XYZ is clearly taking the construction industry by storm, driven by the need for the industry to become more efficient. When it comes to innovation and modernization, construction often falls behind other sectors. In 2016, independent champion for Modern Methods of Construction (MMC) Mark Farmer published a hard-hitting review of the UK construction industry, challenging the industry to 'to do things differently' and to reduce its reliance on building in the same way that it had for decades.

"The construction industry spends huge amounts of money on remedial work created by errors introduced in the design and planning phase," says XYZ's Founder & CEO, David Mitchell. "The company's solution helps construction teams identify errors in real-time, and the next phase is Assisted Reality, where our spatial computing technology will have the intelligence to automatically detect and report issues in the field. Ultimately, the goal is builders building from holograms," enthuses David.
Umar credits London Business School and in particular the Incubator programme with acknowledging not only the intellectual, teaching, and networking support, but also the bricks and mortar facilities offered by the School.

"There's no substitute for having a world-famous brand behind you and your pitch to clients. It was also extremely useful to have access to meeting rooms in a smart part of London, with which to hold our first client meetings," says Umar, who gained his MS Management degree from LBS in 2015.

"We also made our first hire through LBS. We recruited Waleed Zafar, presently our Commercial Director, who was studying for an MFA in 2018."
Fuelled by its latest funding, the company is preparing for a launch in the US, and plans further investment in strengthening research and development, while also adding to its London team in technology, manufacturing, sales and marketing roles.

Octopus Ventures, one of the largest and most active venture investors in Europe, led XYZ's latest round of funding. Octopus Ventures has a strong record of accomplishment, spanning investment in health, fintech, consumer, B2B software, and deep tech.
---
About the Author: Christopher Moseley is a Senior PR and Public Affairs Manager at London Business School. He has previously worked across a wide range of sectors, including in-house PR roles in telecoms/IT, defence and aerospace. He also worked for the agency, Weber Shandwick, promoting new technology business start-ups.