DealCart, co-founded by Haider Raza MBA2022, is swimming against the tide. While many tech firms are cost-cutting, downsizing and realigning their focus amid difficult economic conditions and steep inflation, Karachi-based DealCart, which opened for business in March as global financial markets started to turn sour, is on the up and up. The trailblazing startup, which brings the cost-saving perks of bulk buying to individuals for the first time in Pakistan, secured US $4.5 million in pre-seed funding just three months after its operational launch. DealCart raised money from a range of investors from the UAE, Pakistan and the US, led by Shorooq Partners.
Shortly after the funding round closed in the summer came the start of the tech stock rout. As of the end of November, it's been reported that almost $7.5 trillion has been wiped off the value of companies listed on the Nasdaq in a highly tumultuous year no one was expecting. Last year, venture capital investors couldn't get enough of the next shiny new digital MVP proposing to shake up industries at the touch of an app. Twelve months later, the investment landscape for 'high-growth' tech start-ups is much more sober amid a painful consumer slowdown and inflation taking the sheen off any future profitability.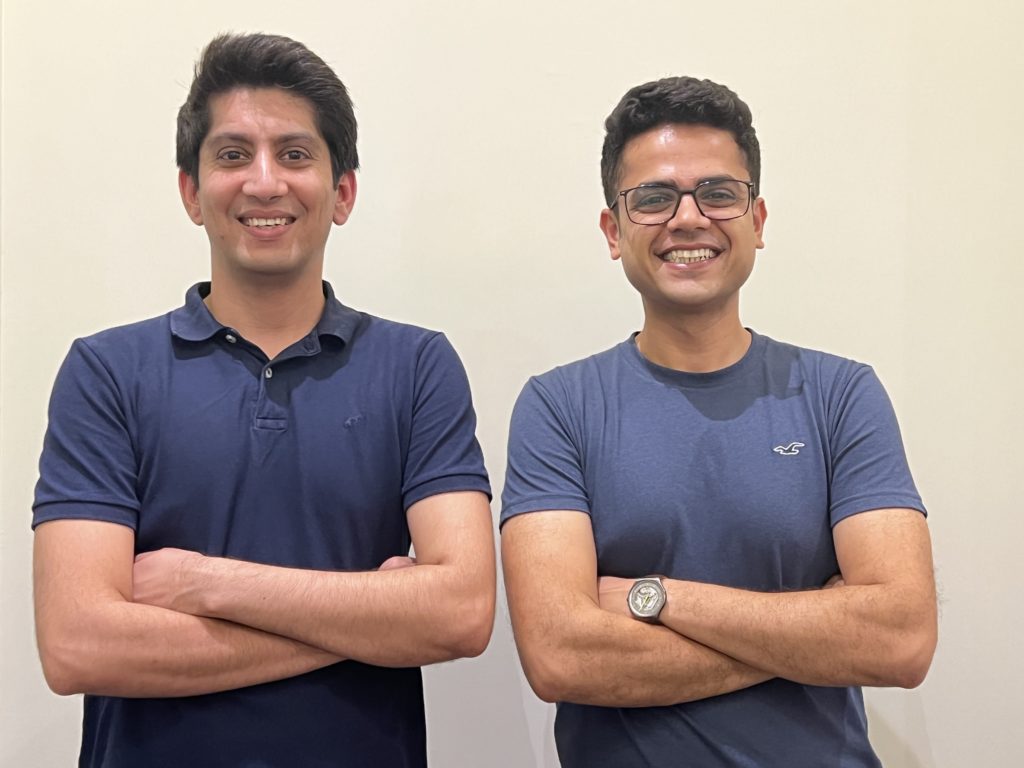 "I would be lying if I said I wasn't nervous to start an ecommerce business in a downturn," says Haider, a P&G alum, who founded DealCart with Ammar Naveed, a colleague he worked with at MENA ride-hailing app Careem (bought by Uber in January 2022 for $3.1 billion). "The unit economics in ecommerce is very challenging but our conviction and belief in our mission eased our nerves. We knew it was the right thing at the right time and we felt that people in Pakistan needed this business model and the services we offer, now more than ever."
That business model is inspired by the Chinese digital commerce company Pinduoduo, which was founded in 2015 to allow customers to be able to buy their favourite products in groups and share deals on social media to unlock lower prices. Mostly used in tier-3 and tier-4 cities, Pinduoduo's users must form 'shopping teams' to buy in bulk and access savings. At the peak of the pandemic ecommerce boom in 2020, Pinduoduo had more active users than those using the platforms run by China's largest ecommerce operator Alibaba.
How is DealCart different from other ecommerce platforms?
Haider explains how DealCart works: "Customers download the DealCart app to their phones. For each product they want to buy, they can ask friends, family or other contacts through WhatsApp, which is integrated into the App, whether they want to join a group and participate in the purchase and access discounts. The group needs to consist of two to four people for the supplier to drop the price and the purchase must be made within 24 hours. A customer may also be able to join an existing shopping group.
"Users get credits for referring new users and sharing products and deals on social media. The ability to group purchase is beneficial for the customer, but also for suppliers, especially small to medium-sized businesses as DealCart offers a direct route to a mass market."
Not even a year after launching and DealCart has active users in the tens of thousands. Haider says: "DealCart serves the majority cost-conscious Pakistani shopper, who just wasn't being served before. Despite the internet and social media usage going up during the pandemic, ecommerce penetration in the country actually remains very low – perhaps 1% to 2% of total retail sales, compared to about 20% of retail sales in mature ecommerce markets like the US and UK. This is because ecommerce in Pakistan has been a luxury, dominated by Daraz – the Amazon of Pakistan –selling big-ticket electronic items and fashion and those items are unaffordable for most people who spend more than half or more of their household income on groceries and essentials.
"Then there are the 'quick commerce' Gorillas-style operators, such as Delivery Hero-owned Pandamart, but rapid delivery is a premium proposition. The average Pakistani can't pay the high prices from these companies and they are not prepared to pay the delivery fees. They also don't necessarily want Tier 1 household brands, preferring the cheaper local manufacturers. It's the same with diapers, grains and other essentials. We stock the local brands we know are popular with our customers."
DealCart is not an ultra-rapid delivery operator. "The costs are too high and customers are prepared to wait. So, we offer next-day delivery and that way we have been able to scale using one warehouse."
How did you land upon the idea for DealCart?
"During my first year of the MBA programme at London Business School in 2021, I applied for a summer internship through the LBS Careers Centre with New York-based on-demand grocery delivery company Jokr. I had worked in start-ups previously – at Careem and at Swvl, a bus-booking app originally based in Egypt but now also operating out of Dubai. I was Swvl's first employee in Pakistan and launched the service in three cities in Pakistan. I also co-founded a travel marketplace which was bought out earlier this year. I knew I wanted to start another company and I knew I wanted it to be something that would have a positive social impact in Pakistan, where I grew up and where a lot of people are struggling.      
"Working in the global operations team at Jokr, which has since closed its US and Europe operations because of the challenging market, I could see that unit economics in ultra-rapid delivery was very, very tough. I knew it wouldn't work in Pakistan with the customer base. So, my aim was to find a value proposition suitable for Pakistan's cost-conscious consumers. In my research, I came across Pinduoduo in China and its novel group-buying format and I knew that was what I wanted to bring to my home country. Brazil also has a version of this social commerce business model, called Facily, which launched in 2018 and is growing quickly."
DealCart now has 50 employees and Haider says he will use the pre-seed money raised to invest in technology, building the product and building the team. "We want to expand the selection of items we sell and grow in other cities. We are planning to launch in Lahore next, but we have a firm eye on our unit economics. Operating in crisis gives us a very different mindset on what is important as we grow.
How did the LBS experience help you on your entrepreneurship journey?
"Rupert Merson's New Venture Development course and Gary Dushnitsky's Pathways to Startup Success stand out for being particularly useful electives in terms of in-classroom learning. They both forced me to think about things differently. The Entrepreneurship Lab, which is a startup ecosystem of industry experts, professors and MBA students who will work with you to supercharge your efforts, was also an excellent experience. The global business experience in financing early-stage ventures was also great. Through all these courses, I gained exposure to plenty of European angel investors and venture capital firms which was invaluable as I went on to fundraise for DealCart. Most importantly, just having the time and space to come away from work and be immersed in a highly stimulating learning environment with driven and interesting people from around the world was critical in being able to figure out my next step. Furthermore, connecting with other people at LBS from across the world who had launched their own start-ups or worked at other start-ups prior to the MBA was very helpful. Overall, the focus that LBS has on entrepreneurship both in the classroom, and the global business experience, I thoroughly enjoyed my time in London and was torn about whether I stay in London after LBS, but once I had landed on the idea for DealCart, I knew that was what I had to do.
Haider's top tips for new and wannabe entrepreneurs:
Only do it if you can't imagine doing anything else. Do it for the right reasons – not because you want an article in TechCrunch. That kudos fades quickly. Entrepreneurship is a brutal journey so you really need to be super passionate about your venture.
The focus has to be on the customer and the problem you're solving. If you solve the problem, will the customer pay for it?
There will never be a perfect time. Take the leap of faith. It will be painful but it will be an amazing experience whether you succeed or fail.
Believe in yourself. You won't be able to guarantee anything to your investors or stakeholder. This is one important lesson I took away from LBS – with incomplete information, you need to be ready to go for it and make sacrifices.