Farm business data and analytics company YAGRO has been bought by Frontier Agriculture, in a landmark acquisition for UK Agritech.
YAGRO's co-founder Gareth Davies (LBS MBA 2013) said Frontier Agriculture would give YAGRO the resources and reach to "supercharge YAGRO's rate of innovation" and would help fund the production of more tools, automation and integration capability.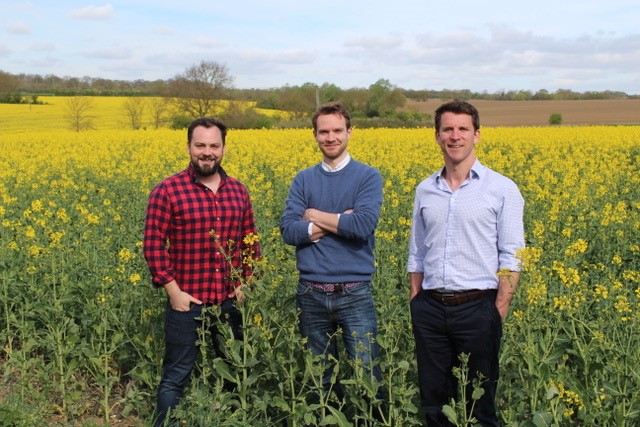 Of the decision, Gareth says: "After assessing a range of attractive investment opportunities, the team and opportunity with Frontier was the clear standout: with their intimate knowledge of the market, deep connections, and a shared vision for the industry. It has reinforced for me that agriculture remains a specialist domain when it comes to financing."
Frontier Agriculture is the UK's leading crop production and grain marketing business. It is jointly owned by global agribusinesses Cargill and Associated British Foods.
Future plans for YAGRO
Cambridge-based YAGRO will continue operating as a standalone, independent business with its own offices, culture and specialisms.
Launched in 2016 by Gareth Davies, Dan Jolly, and Richard Sears, YAGRO provides detailed crop performance data at field and variety level, including input product and price analysis. It also offers benchmarking within chosen closed farmer groups.
Part of the offer is a free tool to help farmers get the best input prices, allowing them to set out what they are looking for and receive quotes from a range of suppliers.
This deal secures YAGRO's role as the UK leader in farm business data and analytics, as the company will now grow its team of software and data engineers, and accelerate its rate of innovation and value creation for farmers.
Reflecting on his time at LBS, Gareth says: "I draw a direct link between my time at LBS and this outcome. Not only did LBS put me on my path in Agritech, but I also gained the resources and confidence to take an innovation business from inception to scale to sale. The entrepreneurship and class community also kept me going through the inevitable tough times these journeys impose on us."
Read more on YAGRO: YAGRO helps farmers solve the information glut