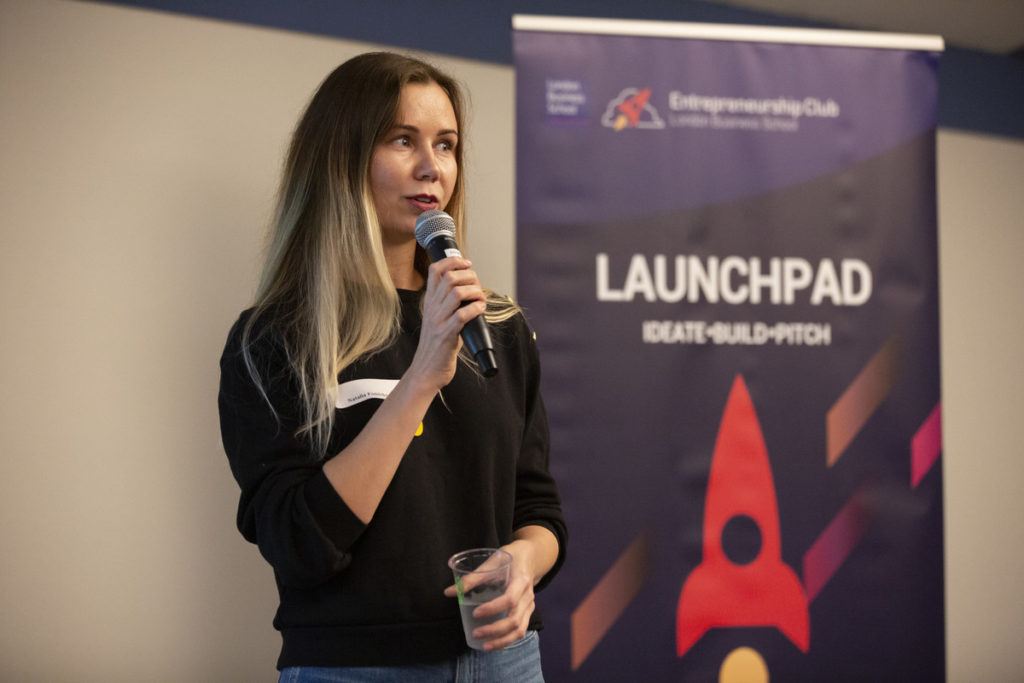 What is Launchpad?
LBS Launchpad is a pre-accelerator program that is open to aspiring entrepreneurs from all backgrounds. Successful applicants take part in a series of networking events, workshops, and pitches designed to prepare them to receive initial funding by the end of the program.
Launchpad runs from December 2021 to May 2022 at the London Business School campus and is powered by the Institute of Entrepreneurship and Private Capital. As a pre-accelerator, Launchpad provides founders with access to industry-specific mentors, VCs, and local entrepreneurs to help finalize, pitch, and execute an idea. Launchpad winners will take home a cash prize, relevant skills, and access to a network to help take their business to the next level.
How is it structured?
Ideate: After the official kick-off on December 2nd at Sussex Place, the application will be open for teams to submit a pitch. Applications for our 2021 – 2022 cohort are open between December 3rd 2021 – January 7th 2022. Use this time to come up with an idea, build a team, and develop a pitch deck! Pitches will be submitted via an online form that will be found on the Launchpad website.
Learn & Develop: After pitches are submitted, 12-20 teams are selected to continue to the "Learn & Develop" stage. During this stage, founders will refine their business idea through workshops on design thinking, brand creation, and business model creation. These workshops are delivered in partnership with our advisors from leading companies and networks within the London startup ecosystem. In early Spring, founders will participate in a mid-point pitch to compete for the final stage.
Build: Finalists will move onto the "Build" stage to accelerate and refine their business plan through workshops on product development, branding, fundraising and valuation. Through our mentorship programme, participants will get insights and support from a range of successful entrepreneurs, industry experts, and investors, who guide idea development, MVP building and testing stages. The final pitch will take place in May where finalists will pitch to a panel of VCs and entrepreneurs with the opportunity to win a cash prize.
Who is the Launchpad for?
Launchpad is targeted to entrepreneurs who have an early-stage idea, but do not have the resources or structure to act on it. We encourage entrepreneurs from all backgrounds and there is no team size limit. Participants will be expected to attend all pitches, events, and workshops in person and therefore it is recommended to live in or near the United Kingdom.
What's next?
Attend Informal Pitch Night (Pre-Launchpad Kickoff): Sign-Up Here: Campus Groups (LBS community); Ticket Tailor (externals)
Check Out Launchpad's Website: Here
Reach Out with Any Questions: Here
---
About the author: Courtney is the Program Manager for LBS Launchpad. Courtney worked in consumer product consulting for 5 years in New York City before starting her MBA at LBS. She is passionate about working with founders at all stages to help make their idea a reality. Post-MBA, Courtney wants to stay in Europe to help build and scale sustainable products brands on both the investor and founder sides.