This past week, 74 students from multiple degree programmes (MBA, Executive MBAs and Sloan Fellows) attended the London Business School (LBS) Global Experience in Tel Aviv, Jerusalem and Ramallah. Varun Rekhi MBA2023 shares his summary of what Palestinian entrepreneurs taught him about resilience and why Israeli innovation is a force to reckon with.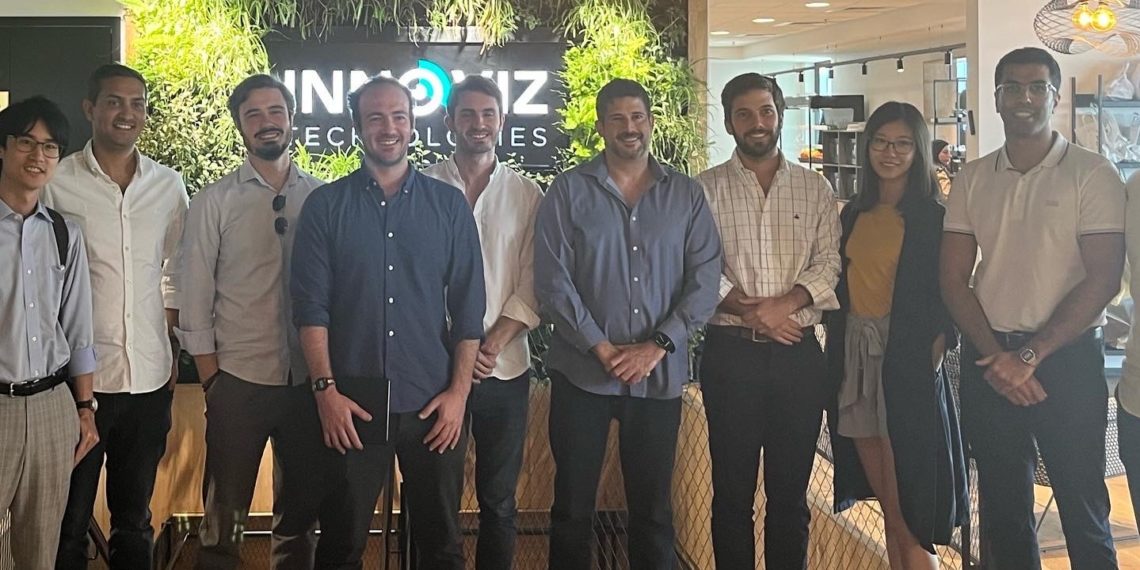 Our journey began at the Old City in Jerusalem where we visited historic sites such as Temple Mount and the Western Wall. Through our guided tours, we have come to understand and appreciate the complexity that surrounds this Holy land. Shortly after, we were given a brief instruction on the upcoming events as we headed into Ramallah in the West Bank area.
Innovation in the West Bank area
After hearing over 15 pitches and meeting with accelerators, investors and stakeholders, this is what I concluded about innovation in the West Bank area:
1) Entrepreneurs are building hyper-localized businesses; global vision is slowly trickling in
2) Entrepreneurs are highly resilient and continue to build regardless of geopolitics
3) There is a prevalence of a weak infrastructure as most of the region relies on 3G internet and lacks access to proper payment rails
4) The area is ripe for Fintech disruption as it operates on a multiple currency system
5) There is limitation on free movement of goods and services, which invalidates a lot of business models but yet again, creates room for innovation
6) Capital is available but with selected names such as Ibtikar Fund who are deploying actively in the region
7) The innovation economy is relying on building a moat around specialist tech vs. cheap tech with names such as Gaza Sky Geeks upskilling techpreneurs to become self-dependent
8) Accelerators such as Flow Accelerator are focusing on market validation and value creation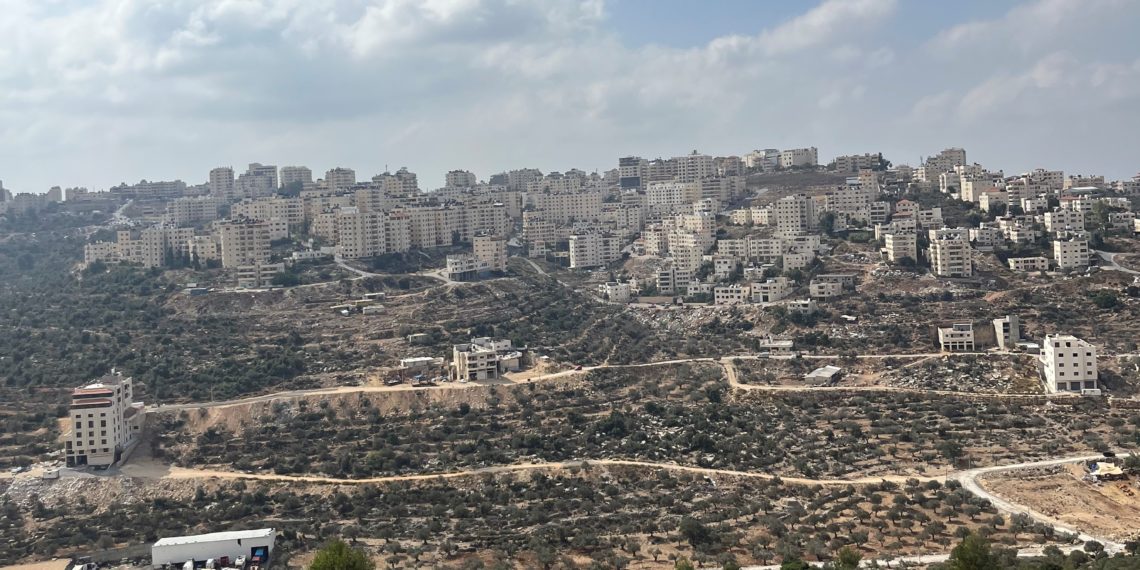 As we heard pitches from companies building training data for AI to companies focusing on mental health solutions, we left with this idea of resilience. But where does resilience fit in the Israeli context?
Key drivers fostering innovation in Israel
To understand innovation in Israel, we must contextualize some of the key drivers that have helped develop the ecosystem as one of the world's most robust techonomies. For an entrepreneur, there are external and internal factors that foster innovation.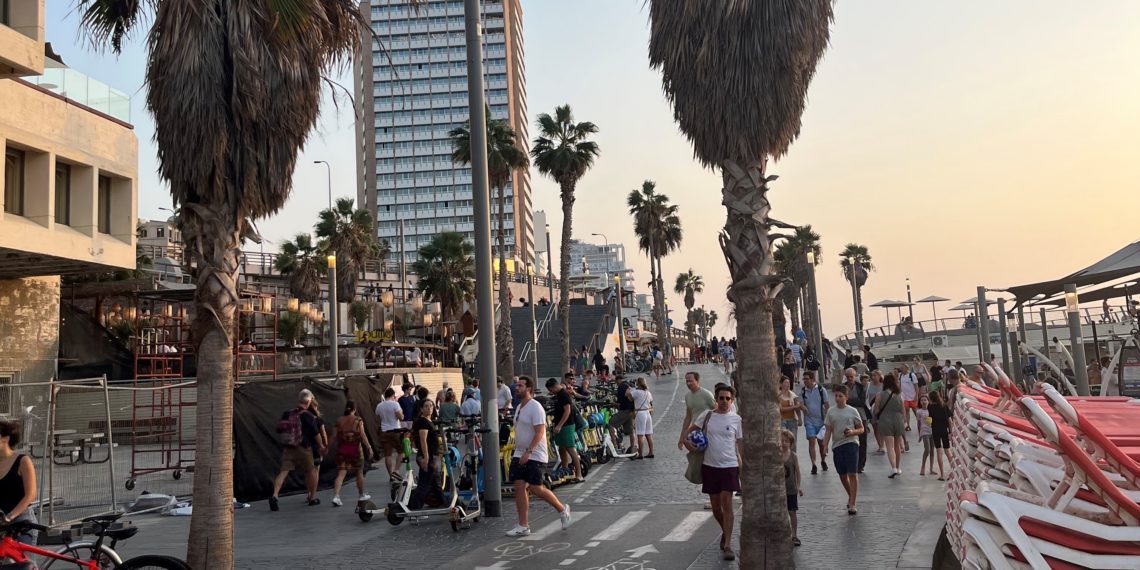 External Factors
The Israel Innovation Authority
The Israel Innovation Authority (IIA) is positioned as early-stage financiers who invest with conditional revenue-based loans. They are deploying a $0.5bn budget towards a small cohort selected out of 2,000+ yearly applications. Their mandate is to propel the Israeli tech ecosystem vs. generating pure alpha. In fact, 70% of their investments don't even reach sales… The IAA helps build investor confidence and provides liquidity into the system; they kept a lot of Israeli start-ups afloat in 2020. They had a reduced focus on innovation through immigration but placed more focus on increasing foreign capital inflows into the ecosystem.
Access to visionary capital
Most presentations discussed some element of access to the American market and to American capital. Entrepreneurs do not build for Israel from Day 1, they focus on the global market.
Geopolitics
A threat from neighbouring nations has encouraged self-dependency and the creation of their own security infrastructure. As Israel ranks highest in private sector R&D spend among nations globally, a lot of the R&D is directed towards Cybersecurity efforts.
Internal Factors
Military dynamics
Since military service is mandatory for a select number of years, a lot of founders have shared stories of forming early-stage teams with ex unit members. One founder of a publicly listed co. shared how he put together some of the smartest engineers and raised $9m seed capital in two weeks. The team was all from his previous unit in the military! Once you visit Israel, you understand how some units produce some of the most elite tech talent and is a good sign to validate the credentials of a team (No spoilers here!).
Opportunity density
When we looked out of the window from the Citi Innovation Lab office, Tel Aviv evoked a NYC style layout where a 15km radius had 1,000s of companies, VCs, engineers and government authorities. This network concentration is particularly important as Israelis believe that generating wealth and prosperity should be about collaboration and not competition and hence, founders shared stories on how they ideated with their peers or even competitors in Tel Aviv before taking an idea forward.
Chutzpah
'Chutzpah' is a Hebrew word that was very commonly shared in presentations. It defines confidence and the mindset that "things will work out" as Israelis stay heads down and focus on innovating rather than finding a short-term path to profitability. A lot of Chutzpah is needed as some of these companies stay in pre-revenue phase for years (ex: healthy.io), but the founders have an inherent will to keep going because they believe that it will all work out.
For students, the ability to visit Tel Aviv, Jerusalem and Ramallah was an eye-opening experience. In true LBS fashion, we were students with dozens of nationalities, backgrounds and experiences but we really came out with an understanding of Entrepreneurship Beyond Borders. All of our hosts were warm, supportive, friendly and welcomed us with their gracious hospitality. I could not recommend this Global Experience enough for LBS students.
Special thanks to Professor David Myatt, Professor Aharon Mohliver, Avgi Chatzimpalioti and the entire LBS Global Experience team. You guys rock!
---
About the author
Varun Rekhi is a full-time MBA student at London Business School and is the co-president of the LBS Private Equity and Venture Capital Club. He is also currently an intern at QED Investors, supporting LBS Alum Alexandra Piedrahita in pursuing opportunities in the Fintech space. Previously, he was a summer intern at Mubadala Capital, focusing on Series A+ investments in the Europe region. Before Mubadala, he started his LBS VC career as an intern with Plug and Play Ventures, focusing on seed stage ventures exclusively.
In a previous life, he was the Founding Member of PwCs Capital Markets Advisory team in New York, responsible for developing the go-to-market strategy and co-delivering equity story advisory to some of the most notable sponsor-backed IPOs in the US. Varun spends a lot of his time writing about trends in private capital or working with founders on investor outreach, product strategy and hiring decisions.