The entrepreneurs invited onto the 10-month London Business School Incubator programme give a glimpse into the biggest challenges and inspiration behind their ventures.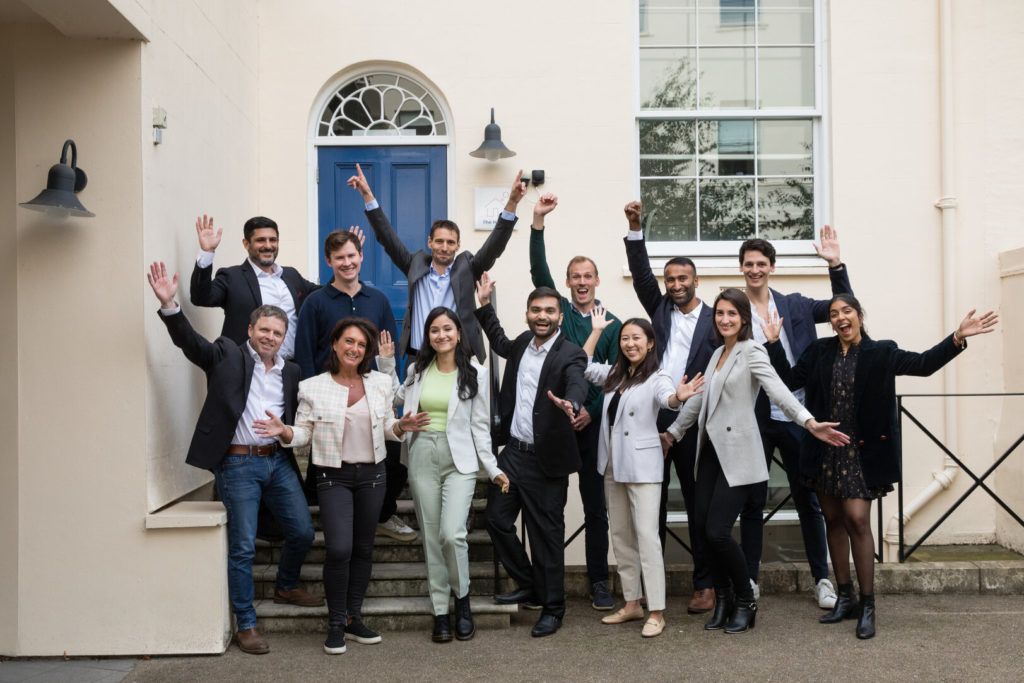 In September, the LBS incubator opened its doors to a new cohort of start-up founders. The Incubator is managed by the London Business School's Institute of Entrepreneurship and Private Capital (IEPC). It was conceived in 2009 to accelerate the growth and success of startup businesses set up by LBS alumni entrepreneurs. Over the past 13 years, the Incubator has supported more than 120 alumni founders who have collectively raised more than £130 million.
For a 10-month period, the LBS Incubator scheme offers participants dedicated working space as well as extensive resources and guidance from distinguished professional services supporters.
After a pre-selection earlier this year from 27 applications, the shortlisted startups spent their summer working on their business and returned to the School to demonstrate measurable progress towards their original application plan. They appeared in front of the Committee to pitch for a place in the final cohort based on their progress and continued commitment to the business.
"We are thrilled to announce the LBS alumni joining the LBS Incubator programme for 2022-23," said Jane Khedair, Executive Director of IEPC. "For 13 years, the Incubator has provided incredible support for our Degree students and graduates, while maintaining a fundamental role in showcasing what LBS, its staff, its partners and its courses have to offer the wider entrepreneurial and business community. The quality of applications continues to grow each year and we're excited to see just how far this year's cohort can go."
There are 11 startups in this year's cohort run by 15 alumni founders of whom 60% are BAME, and one in three are female. With founders increasingly looking to start a business with social or environmental purpose, this is very much reflected in this year's Incubator cohort.
Businesses include technology and lifestyle businesses and impact ventures that aim to improve our everyday life, our mental health and well-being.
Based on recent interviews with the LBS alumni founders, we are able to offer a glimpse of some of their business models, ambitions and inspiration in their own words.
SourceForce.io, co-founded by Angel Sun MBA2022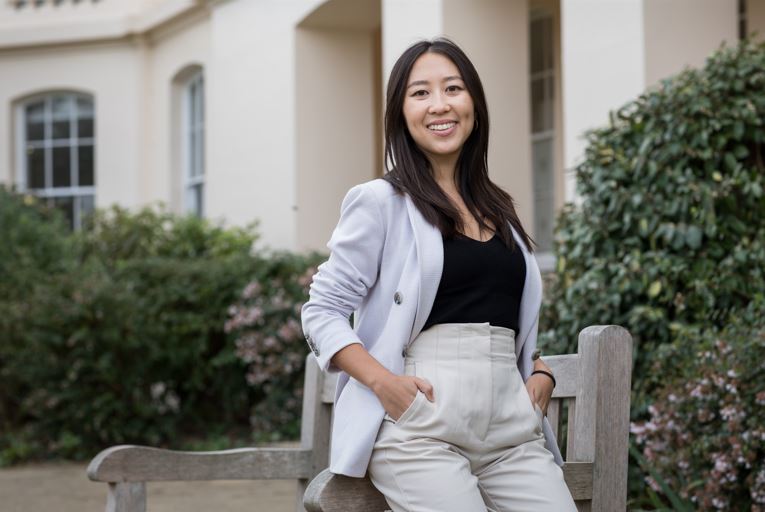 SourceForce.io brings B2B digital commerce to the $4 trillion commodity chemical industry. CX offers an online platform to buy, sell and fulfil commodity chemicals worldwide.
We are living in a digital-first era with sophisticated technology transforming most industries, and yet 80% of transactions in the chemical industry still happen offline. This contributes to price inefficiencies, high administration costs and supply chain vulnerability.
Our end-to-end platform connects buyers with suppliers and logistics providers through a private, vetted network, allowing users to reduce costs, streamline processes and de-risk their businesses.
What inspired the idea for your venture?
The founding team has experienced first-hand the painful inefficiencies of sourcing basic chemicals for manufacturing businesses in the past. Market research across large and small distributors revealed there was no way to buy and sell commodities online.
What is your biggest immediate challenge?
Convincing industry participants to switch to online trading is proving difficult. This is down to a combination of established ways of doing business and innate risk aversion in what is a traditional industry.
D-one, founded by Mohammad Baki EMBADJ2019
D-one is an online business budgeting and valuation service aimed particularly at start-ups and small-to-medium firms looking to be able to negotiate with investors to fundraise or exit.
My mission is to provide consistently high-quality budgeting and valuation services for SMEs and Start-Ups. Our reports are instantly generated, and comprehensive covering all relevant industries, and entities at all 4 growth stages (idea, development, startup, and expansion) at a very reasonably priced cost.
What inspired the idea for your venture?
Having worked at a consultancy firm for 10 years, we were often approached by start-ups and SMEs, but they couldn't afford us. They ended up seeking second or third-tier advisors, who vary in quality. There is no interest from large firms to solve this issue as a standardised process would save a lot of working hours thus lowering their revenue line.
What is your biggest immediate challenge?
Developing our brand and business credentials.
Food of Gods, founded by Prerna Baruah EMBAGA2020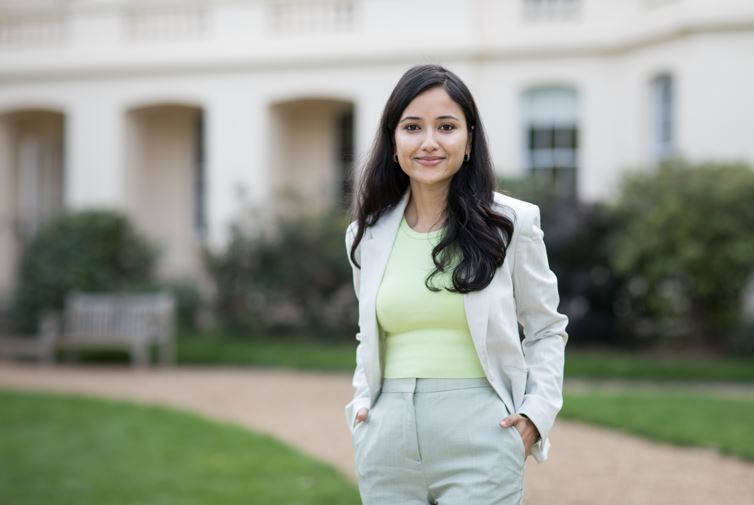 Food of Gods brings nutrient-dense, flavour-forward heirloom spices and superfoods to the forefront by closely working with small, regenerative family farms across Africa & Asia. Food of Gods is a food retail startup with an environmental and social mission to change the narrative around spices and superfoods by bringing transparency of produce, producer and provenance.
Our spices are grown by small, family-owned farmers with a passion for regenerative agriculture that focuses on soil health and conserves biodiversity.
What inspired the idea for your venture?
After travelling to countries in Asia and Africa, including Iran, Zanzibar, Ghana and Sri Lanka, I was adamant to change the norm of the hidden source of spices and the lack of transparency by the spice purveyors.
Enough of stale, run-of-the-mill spices lying in warehouses for years and then in your kitchen cabinets. It is time for conscious consumers to consume spices with a transparent provenance and be informed about the origin-specific varieties like our Lakadong Turmeric, Siao Nutmeg, and Ternate Cloves. Spices are very terroir specific as well as seasonal. I would like Food of Gods' consumers to anticipate harvests of spices in the same way as one anticipates black summer truffles or Khasi mandarins in the peak of winter.
What is your biggest immediate challenge?
To educate people who enjoy cooking about the importance of consuming naturally grown produce, and simply not falling for greenwashing tactics by growers, marketers and other stakeholders in the food chain. We want to educate consumers about the impact that "terroir" – a combination of climate, soil composition and topography – farming practices and heirloom plants have on the taste, flavour and medicinal properties of every spice. But I am also very confident that we will soon build a community of conscious consumers who will fall in love with the extraordinary quality of spices and transparency of our brand.
LFH.School, co-founded by Jomy Jose Mangalathu EMBALS2022 and Jacques de Cock Msc19 (1985)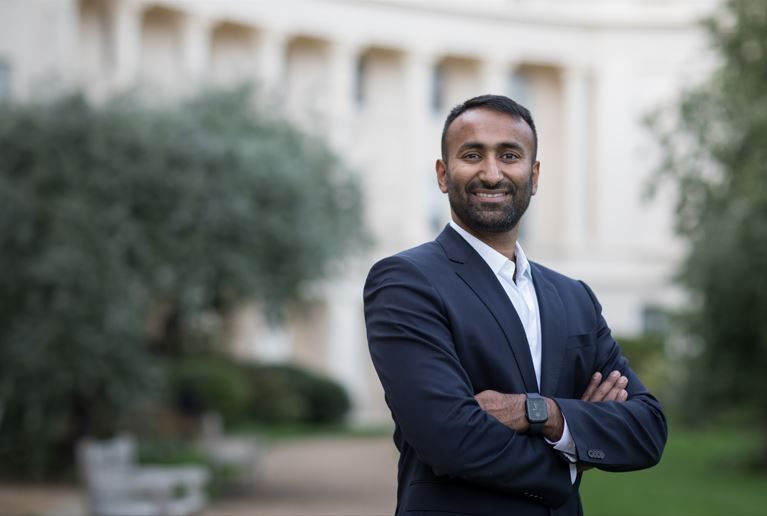 LFH.School provides personalised, collaborative and technology-driven private tutoring for students using a holistic team-based teaching approach. We want all parents to have access to high-quality personalised tutoring at an affordable cost.
Our vision is to build a global private tutoring platform with an offshore-onshore teaching model delivering 1 million classes a month with an equal proportion of charity classes to support the education of unprivileged kids.
What inspired the idea for your venture?
Education changed the life of people from Jomy's village in Kerala, India. As teachers, his parents and grandparents were pillars of their community and they had a huge impact on people's lives through education.
With the latest communication technologies, we can improve education by sharing the skills of teachers around the world and creating heroes from ordinary people around the world who will change lives via education.
What is your biggest immediate challenge?
To scale the business and deliver 1,000 classes a month by May 2023. We need to develop our computer and AI-driven tutor, parent, and student management and monitoring system. Scaling also needs brand and market development.
Lotus Kids, co-founded by See-wan Lam MBA2009 and Wouter Mayeur EMBALJS2021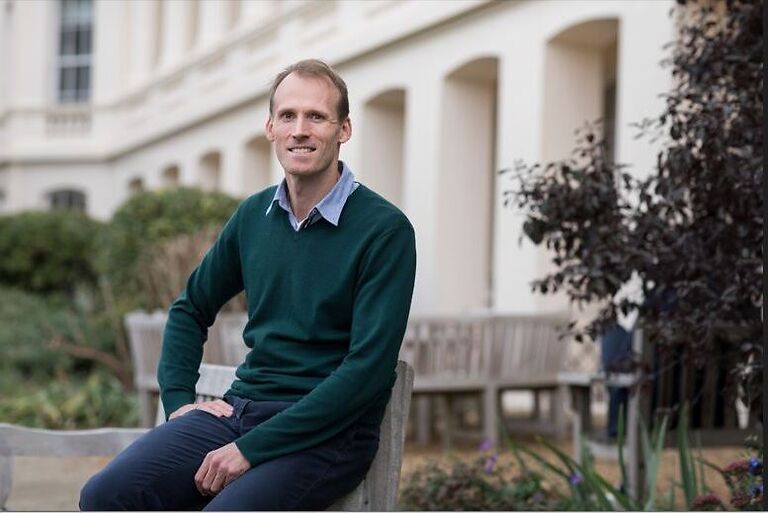 Lotus Kids brings holistic motherhood support to families in the UK through Mandarin and Cantonese-speaking nannies and postnatal doulas. Our mission is to focus postnatal support on the mother rather than focusing only on the baby.
What inspired the idea for your venture?
Having children of our own and going through the struggles of the postnatal period (that affects the whole family) have been our main inspirations for the business. Our business idea has been validated over the years by speaking to parents who have gone through similar struggles and have been asking for better solutions.
What is your biggest immediate challenge?
Transforming the business into a digital platform that will make the service more affordable and accessible to all families.
Maternally, co-founded by Ramzi Qannati EMBADJ2019, Vijaysarathi Kallam EMBADJ2019 and Yasmine El Mouallem, CEO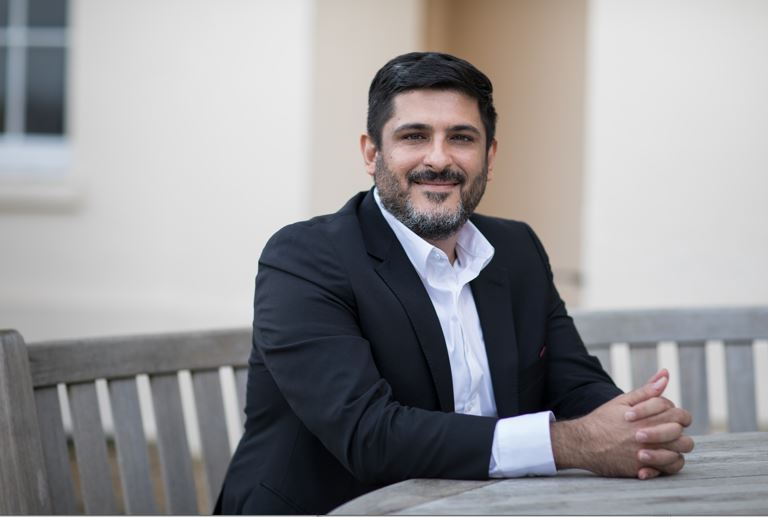 Maternally is a mobile app that caters to women's mental health needs during their motherhood journey up until two years postpartum. Our mission is to normalise maternal mental health needs and democratise maternal mental health care around the world.
What inspired the idea for your venture?
Yasmine has been supporting new mothers for more than 10 years as a breastfeeding counsellor Often, she felt that when speaking to these new mothers, they could have benefited from having resources to support them through the difficult emotional journey of motherhood, but there seemed to be nothing available to cater for their mental wellbeing. Maternally was born in October 2021 to fill that urgent gap.
What is your biggest immediate challenge?
Stigma is a barrier that manifests everywhere, from the difficulty of convincing investors to back mental health to finding suitable healthcare providers willing to partner with us. We believe that joining the LBS Incubator programme and being based in London will enable us to have access to a more advanced ecosystem of practitioners in mental healthcare and so allow us to develop a global product.
Movmenta Limited, co-founded by Xavier Segri EMBALS2022 and Ofir Dagan EMBALS2022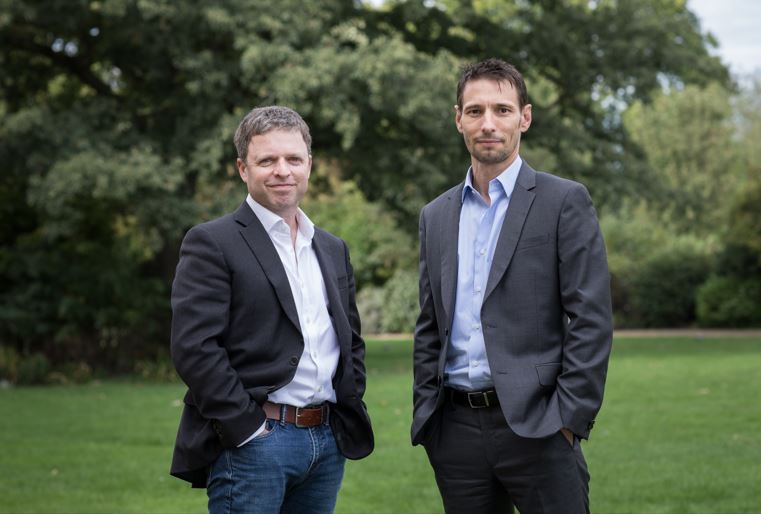 Movmenta is a sports-tech company developing sensors and data intelligence to improve athletic performance and reduce sport-related injuries.
What inspired the idea for your venture?
The founders of Movmenta are passionate about sports and running in particular. They realised that there is no reliable and efficient smart technology that can mitigate injury and improve a runner's speed.
What is your biggest immediate challenge?
To educate the sports brands about the possibilities that technologies and big data offer.
Popp, co-founded by James Cochrane-Dyet MBA2022, Sam Dhesi and Ilyes Benmansour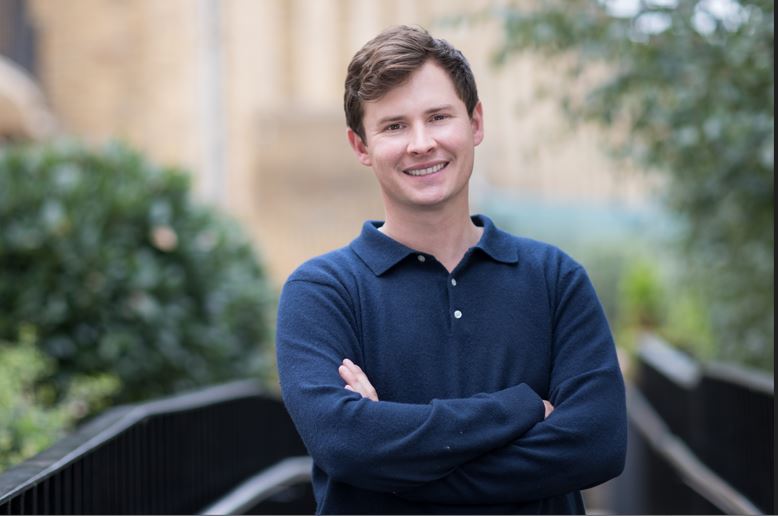 Using blockchain technology, Popp helps brands get more data on their customers with which they can create more personalised and meaningful shopper journeys, stickier customer-brand relationships and new revenue streams.
For most businesses, the 20% of customers who are "true fans" are responsible for 80% of value creation via promotions and sales. Current loyalty schemes fail to unlock the potential of the "true fans" while also underperforming in converting customers to loyal fans. As the battle for customer attention heats up, Popp aims to help brands supercharge their loyalty programmes and boost revenue as a result.
Ultimately, we enable brands to form closer, more meaningful relationships with their fans, by converting loyalty into deeper brand affinity, higher purchase frequency, and larger basket sizes.
What inspired the idea for your venture?
My co-founders and I were all independently exploring opportunities to conduct blockchain-based fundraising campaigns for non-profits. I ran a fundraising campaign for humanitarian aid in Ukraine; Sam ran a similar campaign for mental health support for key NHS workers post-pandemic. After teaming up and raising more than $100,000 for a conservation charity, which was widely featured in the international media, we realised that there were scalable opportunities to apply the same tooling for commercial purposes.
What is your biggest immediate challenge?
We want to be generating $1 million annual recurring revenue in our first year of trading, post-pre-seed investment. For this, we need to scale fast, build the engineering team and a slick B2B sales funnel and we need to raise our pre-seed round before the end of November 2022.
Remigos, founded by Sarthak Doshi MBA2022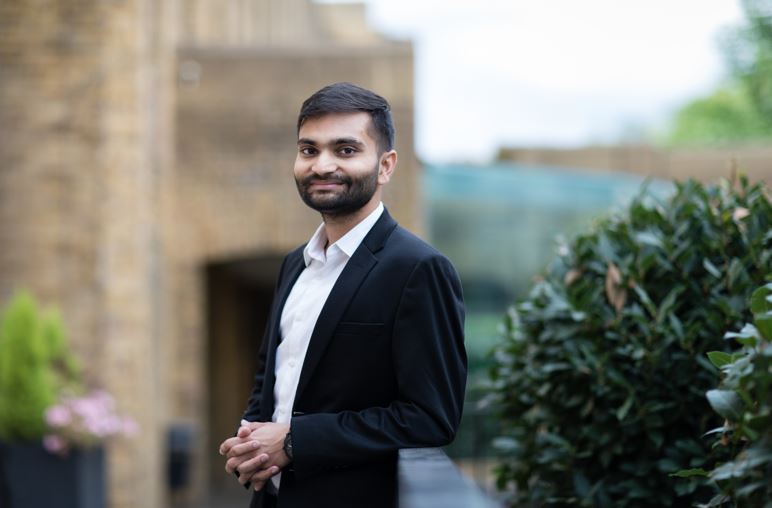 Remigos is a one-stop bank, financial and lifestyle services solution for immigrants to the UK, mitigating the stress, hassle and frustration of relocation. We are on a mission to make the immigrant experience fun and exciting. We offer a smooth relocation experience, providing remittance and bank services as well as UK SIMs and travel and health insurance all in one platform.
What inspired the idea for your venture?
My own experience with moving abroad was terrible and stressful to the point that, when I moved to London, I was homeless for two weeks and I had to crash couches. I was shocked to hear very similar stories from the 150+ students I interviewed. That's when I set on the path to creating a much better experience for immigrants to the UK.
What is your biggest immediate challenge?
Hiring people who are equally passionate about this problem and who are ready to commit their 200% to building something valuable and who want to have an impact on millions of lives.
Sona Chandi, founded by Aditi Arya MiM2019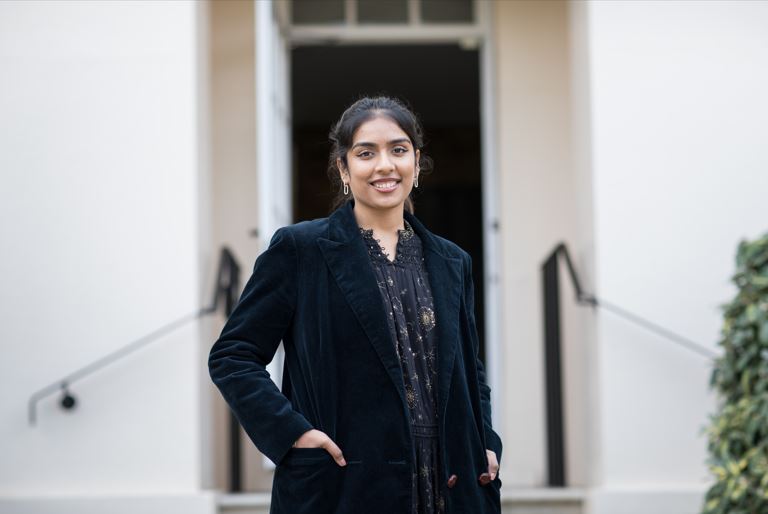 Sona Chandi is a modern wellness brand rooted in the ancient Indian philosophy of Ayurveda that is incorporating modern science. We are on a mission to share the ancient wellness secrets of India with the world.
We are currently in a sleep deprivation epidemic, with up to 45% of the global population being sleep-deprived. There are many Ayurvedic rituals that can naturally and safely help people sleep better over time. We want to make these rituals accessible to a global audience in a way that is suitable for the modern lifestyle.
What inspired the idea for your venture?
I left my corporate job in Europe and returned home to India. With the transition came many sleepless nights and stressful times. To help improve my well-being, my mother introduced me to Ayurvedic rituals that she had been practising for years. Admittedly, the molecular biologist in me was sceptical, but with her encouragement, I gave it a go. I was amazed by the sensory experience and impact these rituals had on my mood and sleep patterns. Digging deeper into it led me to a treasure trove of ancient Indian wellness rituals that largely remain a secret to the rest of the world. Sona Chandi was born out of the intention to share these ancient wellness secrets with the world.
What is your biggest immediate challenge?
Getting the product market fit and finding the right people for the team. Right now, I am pouring all of my energy into making sure the products and packaging can be designed to create the best consumer experience.
Swizzle, co-founded by Capucine Codron MBA2022 and Guillaume Jacomin MBA2022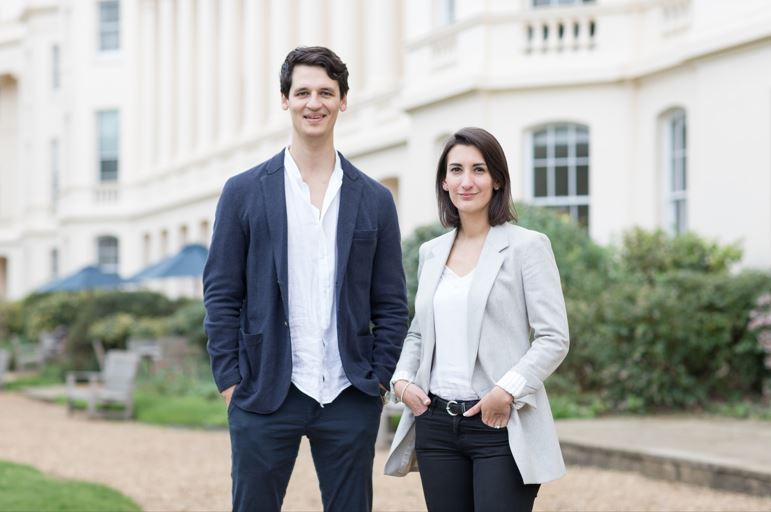 Swizzle is a recommendation and delivery app for beers, wines and spirits. Our mission is to help our users find the perfect bottle of beer, wine, or spirit and deliver it at a time that suits the customer. We aim to simplify the process of choosing an alcoholic beverage and give instant personalised recommendations to each customer based on their budget, occasion and preferences.
What inspired the idea for your venture?
We realised we were often asked for recommendations when buying alcohol and it seemed there might be demand for an online recommendation service that is straightforward to use and saves people from having to go in-store to ask the staff for advice. Swizzle was born!
What is your biggest immediate challenge?
To find the most efficient delivery strategy. Our goal is to optimise speed and offer flexibility to our users while staying cost-efficient.
---
The LBS Incubator is supported by Amazon Web Services, Bluebox Corporate Finance, Cleveland Scott York, Dropbox, HubSpot, Indigo Green, Letter27, Max Accountants, Microsoft For Startups, Santander, Shoosmiths, SixBerries, Stripe and Sussex Place Ventures. If you are interested in joining the supporters please reach out to iepc@london.edu.