Sylvera, the leading carbon credit rating provider, raised a $32m Series A round to accelerate its mission to be a source of truth for carbon markets. Notable VC investors – Index Ventures and Insight Partners – co-led the round with participation from Salesforce Ventures, LocalGlobe and angel investors. This brings Sylvera's total funding to $39.5 million since being founded in 2020.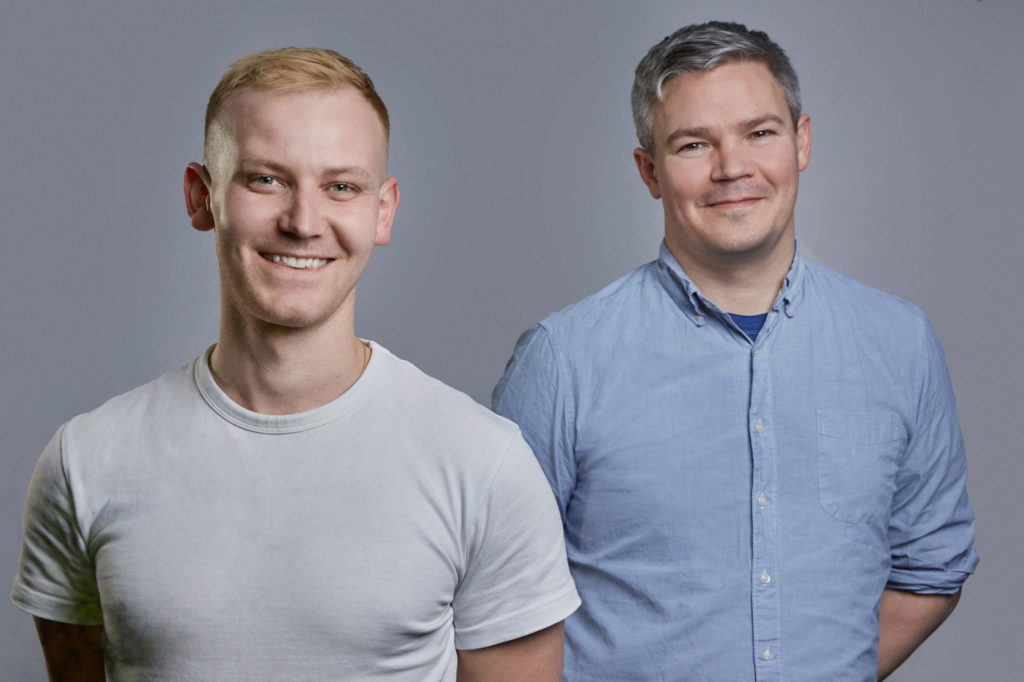 Allister Furey, MBA2016 and co-founder and CEO of Sylvera shares his advice to budding founders through his own entrepreneurial journey.
Sylvera is tackling a big problem in the ESG world. The demand for carbon offsets is at an all-time high and growing; it is expected to be worth $100 billion in 2030. Why? Carbon markets are the greatest tool we have to achieve net-zero. But, to date, they have been hamstrung by asymmetric information, and they've garnered a bad reputation for the lack of transparency on what a 'good' carbon offset asset is. Allister and his co-founder Sam Gill recognized the market could not scale to its potential without proper data infrastructure.
They founded Sylvera to bring transparency and trust to carbon markets.
Allister describes Sylvera as "What Moody's ratings are to bond credits, Sylvera ratings are to carbon credits."
How did you come up with the idea of Sylvera?
"Initially we were looking at software approaches to identify and optimise land restoration or regreening. The resulting carbon sequestration has trillions of dollars of value but there was a problem – how are you going to finance that? A key driver of the historic failure of offset markets seemed to be that there was, amazingly, no effective objective measure of quality. This incentivises poor practice and means that there is no premium attached to high-quality carbon offset credits. Lack of price/quality correlation clearly results in poor capital allocation. Equally problematic, without quality measures and resulting contractual guarantees of quality, the volume of long term offtake agreements and resulting finance was never going to scale".
It was an observation of macro trends, paired with the reality of how the carbon offset market functioned. The voluntary carbon markets (VCMs) provide a way for companies to legitimately reduce their emissions by purchasing high-quality carbon credits. However, for carbon offsetting to be effective, it must be a part of an organisation's broader climate action strategy, which needs to include reducing its own greenhouse gas emissions (GHG) as the first step. As such, carbon offsetting shouldn't be used as a replacement for real GHG emission reduction activities, but rather to complement them.
Right now, though, it's cheaper and easier for companies to offset than to organically reduce their emissions. When a company purchases credits from a carbon project with inaccurate or unreliable removal claims, then their carbon accounting becomes inaccurate or unreliable too. The result? No material contribution to net-zero targets. It's no surprise then that these companies are criticised for 'greenwashing' and carbon credits are likened to 'indulgences' in headlines.
Sylvera aims to solve the problem by independently and rigorously rating the quality of the carbon projects. High-quality offset projects are likely to be priced higher, prompting companies into action: either reduce emissions organically or pay the penalty of fairly priced offsets.
The LBS experience
Allister was not a typical MBA student. Prior to joining London Business School he already had a Ph.D. in Computational Neuroscience and Robotics. Having already specialised in one field, he had a strong appreciation for the diversity at LBS. "It has a truly global reach, you learn how to collaborate with people from different experiences and mindsets". This has been paramount in building Sylvera, where he collaborates with a variety of stakeholders including The World Economic Forum, large global enterprises like Bain, Cargill, Delta Airlines, and VC investors. Each stakeholder has their own point of view, and Allister has leveraged the excellent training he received at LBS in managing diverse work relationships.
Allister tapped into the vibrant LBS entrepreneurship community and proactively reached out to C-level executives at interesting companies. This led to him securing an internship at Entrepreneur First (EF), a prominent start-up incubator. Soon after joining, he was tasked with building out the Singapore Office. Later, he was in charge of the three EF Europe Programmes. He rose to Venture Partner at EF before leaving to start Sylvera. He notes that both EF and his LBS MBA provided invaluable time and proximity to very exciting start-ups.
Advice to future entrepreneurs?
Domain expertise – "If you have technical skills or know something about a domain, you will be statistically advantaged there compared to the average person on the street – This is your edge", Allister said. Most people with domain-specific expertise tend to discount how much they know and launch businesses in industries where they have little knowledge. Leverage your unique knowledge. Furthermore – "The intersection of your knowledge, and that of your co-founder, creates an even more unique and potentially valuable edge". Allister met his co-founder Samuel Gill at a climate networking event. Sam is a lawyer by training, providing a complementary skill set to his fellow co-founder. It's the two skill sets intertwined that make Allister and Sam an all-star founding team.
Timing – "Urgency! If you see an opportunity then go test it", Allister said. His view is that opportunities are time-bound. Testing demand from customers on new opportunities is time-critical so that you can move into a market before it starts to get too crowded. Validating a need for a product before setting off to build it, ensures time and resources are not wasted.
Go big! – "People often constrain their ambition and unnecessarily confine themselves". Allister uses the analogy of a coffee shop: running even a simple coffee shop takes over your life, so if you're going to commit your life to something, make it big and worthwhile.
---
About the Author: Kathryn Larin MBA2021 was the former Co-President of the LBS Entrepreneurship Club. Kathryn hosted the podcast, Ride it Out, interviewing VC investors and LBS founders. Currently, she is the Entrepreneurship Alumni lead for the Institute of Entrepreneurship and Private Capital and works as a Strategy Manager at Codat. If you're an LBS founder and want to be featured in the blog, get in touch by email.