We hear from Eido Almog (MBA2020) who has been a fundamental part of LBS Launchpad for about two years. Launchpad is a start-up pre-accelerator programme led by our Entrepreneurship Club.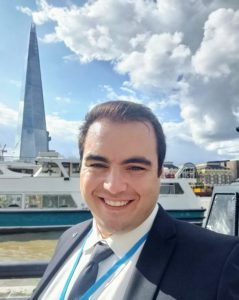 Hi Eido, tell us about your background and your decision to join LBS.

During my time working as a financial consultant I had the opportunity to work on the most prominent of deals and transactions on a local scale. This ignited my motivation to find an international program that could take my career global. While I felt I had already acquired a great fundamental tool-kit for business, I knew that a leading MBA program would be where I could acquire and develop new skills. Naturally, London Business School was at the top of my list.

What is LBS Launchpad?

LBS Launchpad is a start-up pre-accelerator program that brings together some of London's brightest minds to transform ideas into viable businesses. The program kick offs with a series of networking events and info-sessions and a written application.

While we wish we could admit everyone there are just too many talented people with great business ideas. We had applicants from our global alumni community, from other leading universities like Cambridge and Imperial, and massive interest from all the different programmes at LBS. This year the amount of applications almost doubled to over 200!!

The successful applicants took part in a series of ten different practical workshops aimed to help them develop, test, hopefully validate, and launch their idea. The program climaxes at the final Demo day where the teams pitch live to a room of potential investors and judges for a cash prize. This year the Demo day took place on 18.05.20 in a digital format!

Why did you decide to lead LBS Launchpad?

Entrepreneurship and innovation have always been my passion. As I see it, it all comes down to grabbing great opportunities so during my first year when I first heard about LBS Launchpad I didn't spend another second and immediately applied to join the organizing team.

Luckily, I did not get the opportunity to be on the facilitating team last year, which drove me to develop my own business idea and enabled me to apply as a participant. I later applied to Launchpad and was happy to learn that I was accepted to work on my business idea which we called Wallabi.

Participating in the LBS Launchpad was a fantastic experience; my team and I had a chance to work with the best in the business and I had the opportunity to pitch live on stage and rank as runner up for first place!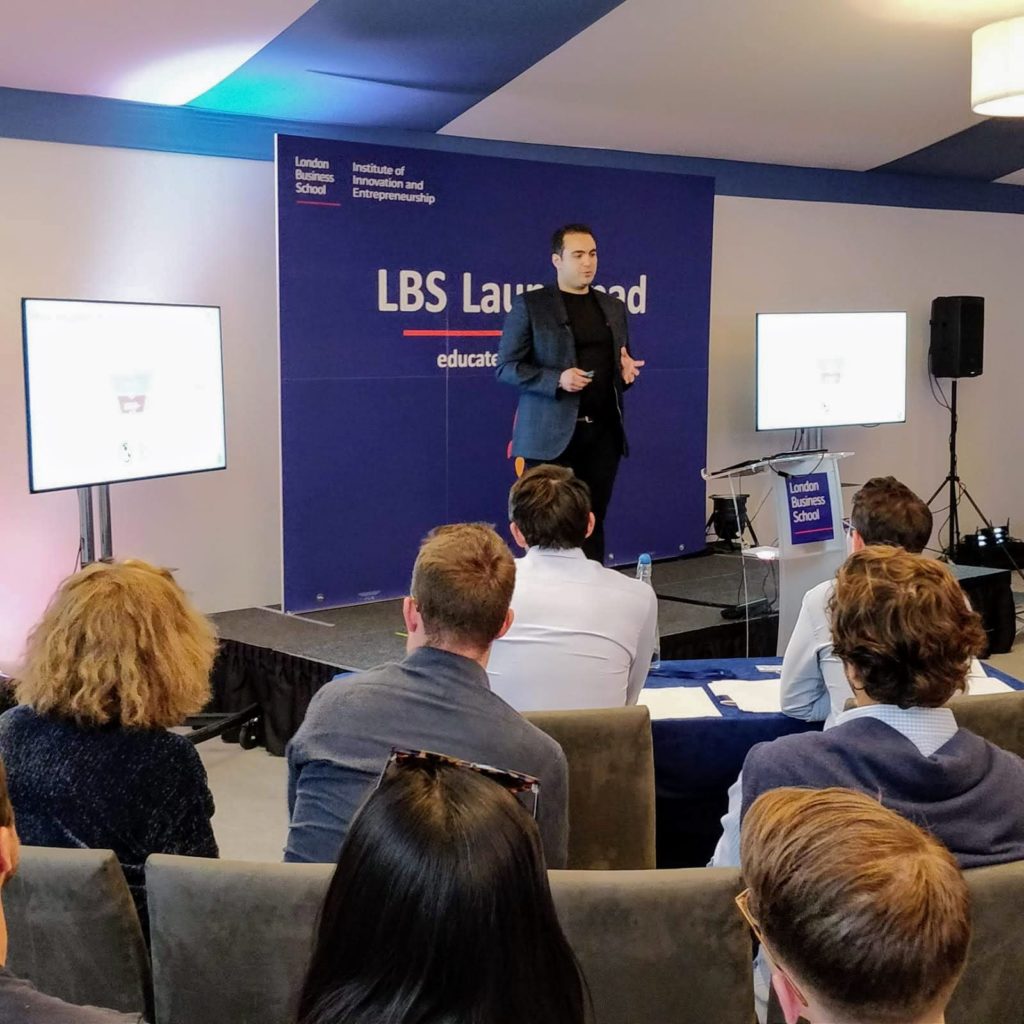 I am so grateful for the opportunities I had at LBS Launchpad to engage with top experts, mentors, and entrepreneurs that when the program ended, I knew I was far from concluding. To my good fortune in the following year, LBS Launchpad needed someone to lead, grow and scale the program, so I gratefully grabbed the opportunity.

Obviously, the privilege of being a former participant gave me a unique perspective on the program and showed me exactly where adjustments were needed and so far the feedback I have been getting from this year's cohort of participants has been fantastic!!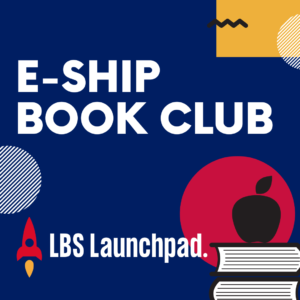 How did COVID-19 affect your plans?

Luckily for us, we had one of those rare circumstances where COVID-19 nudged us in the right direction. Previously, all our workshops were delivered in a face to face manner. We had great companies like BCG Digital Ventures and Frog Design passing on fantastic learnings but our reach was limited to the Launchpad Cohort and occasional guests.

When the COVID-19 pandemic cancelled all plans, we turned around quickly and took the entire format digital! We have hosted over five digital workshops and have shared the recordings and information with anyone on our website. We also launched a book club to show that entrepreneurship, like any skill, can be learned with an academic approach.

We also had our first ever Digital Demo Day where a handful of finalists will pitch live to hundreds of different rooms filled with, our judges, potential investors, and entrepreneurship enthusiasts!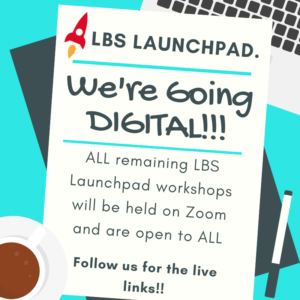 What are you most valuable lessons learned while leading Launchpad?

I learned two valuable lessons leading LBS Launchpad. The first is that you must plan for your successes. I learned this early on with the programme when we had a remarkable massive increase in the number of applications and did not recruit enough judging power in advance to go through over 200 applications. The second lesson is that with every turn of events there is a choice to respond or to adapt. In our case that was when COVID-19 snuck up on us halfway through the program. Initially we were attempting to respond by trying to postpone and reschedule workshops but at a certain point it became clear to me that we had to adapt and find a real solution for such a challenge. That's when we took the entire format: remaining 5 workshops, semi finals and finalists demo day digital! I knew that was the only way the program could continue to live and grow. To summarize, my lessons are to plan for the best and react fast when life does not conform to the plan.
Do you have any advice for the students who will lead the next iteration of this initiative?
I would like to leave them with:

Build the Right Team. This is crucial not only for high quality execution but also to pick you up when you need it most. Special shout out to Neil and Michelle (next year's co-leaders) and all the amazing LBS Launchpad team.

Make Partners and Allies. Get as many people as you can to be a part of your vision. (This is true as program leaders, and as entrepreneurs).

Set Goals – be clear, specific, and ambitious. Everyone can design a 'nice to have' kind of thing, but this is not what we came here for. I hope you guys remember these and I hope you remember smashing them too!!
Add Value. Find a way to bring extra value to the program and find a way to make it an even better stepping stone, or a launching pad if you will, for innovation and creativity.

Lead by example. Don't just sit around and strategize about what to do and with whom to coordinate. GET IT DONE in most cases you will need to be the first to get your hands dirty and get the engine started yourself.
What has been the highlight of your time at LBS?

When I started leading LBS Launchpad almost a year ago, I always said that pitching at the Launchpad finals was the highlight of my MBA so far. Now, I look back and I must say that the opportunities, challenges, and successes that I experienced while leading an amazing team and program has been the true highlight of my time at LBS. While leading LBS Launchpad, I had the opportunity to successfully grow the program on all metrics from tripling the social media presence, doubling the amount of applications, securing a sponsorship so we can better support entrepreneurs. Specifically, I recall when I had the privilege to lead a panel discussion with past Launchpad participants and entrepreneurs and to kick off the program with a presentation on Entrepreneurial Myths. We also had the amazing privilege to give out free workshops and knowledge and foster a vibrant community of entrepreneurs at LBS and more. Leading the LBS Launchpad team has reassured me in skills and ability to lead, engage, adapt, and grow not only a business but as a person.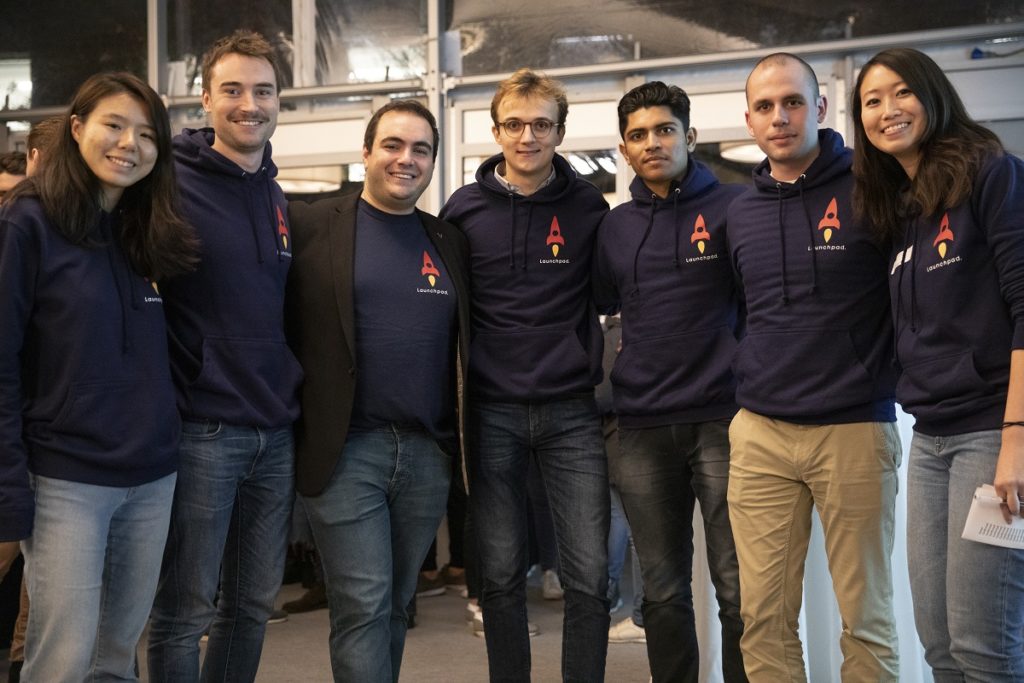 What are your plans for the future?

I am currently exploring the many opportunities available after LBS and planning my next steps in very challenging and uncertain times. Recently, I have been focusing some of my efforts on developing a few different business ideas with partners from LBS, Seoul, and Tel Aviv. Considering the upcoming economic and social impacts of COVID-19, we are working on several businesses aimed to help families better enjoy their time at home and are excited to build a business model infused with social impact. So, while I am still uncertain on my immediate plans, I am sure the future will hold great things.
Thank you for contributing your time and efforts to the entrepreneurship community at LBS. Thanks Eido!
Find Eido on Twitter @AllEido or on LinkedIn