You want to work for a start-up. But overwhelmed by all the possibilities? Read on for a comprehensive start-up job search framework from someone who has gone through the madness.
I was in your shoes not long ago. My post-London Business School MBA plan was to work in a start-up but beyond that, I had no idea – what industry, what role, what geography. It was supposed to be easy – the world was my oyster – but exactly the opposite was happening. Initially, optimistic, I started applying to everything – the rejections came flooding in. Yes, even if you're in a top business school program – founders seemed to find a reason as to why you are not the right 'fit'. Of course, I got disheartened and started procrastinating – we're all human after all and our brains hate rejection! Netflix seemed to be the perfect escapism from my misery until I realised that time was ticking away and the 'miracle' job wasn't just going to land on my lap.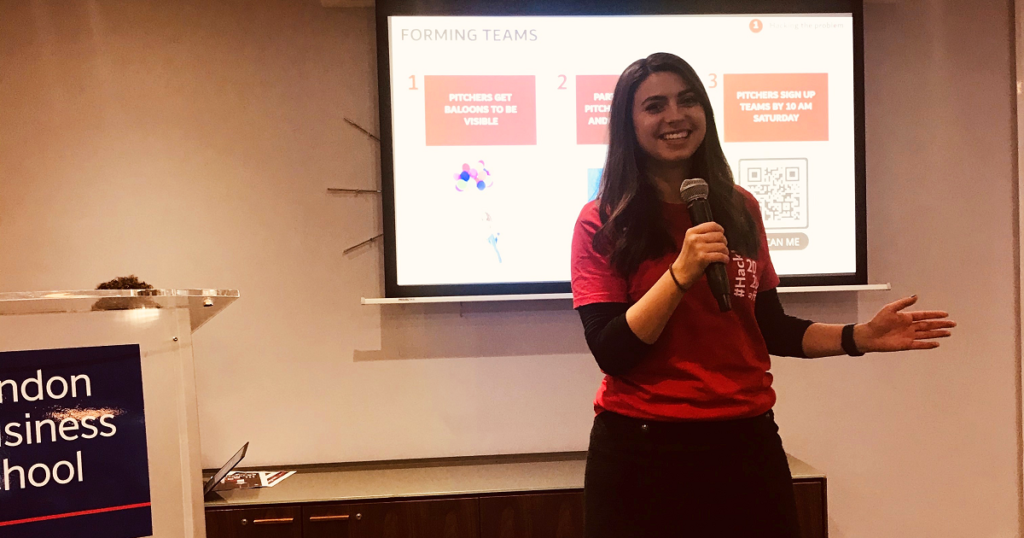 In true MBA fashion, I decided to come up with a framework to guide my start-up job search. The purpose of the framework was simple – optimise leads conversion to offer rate. I imagined myself as an enterprise running a sales process.
First, I had my top of the funnel. The number of applications, outreach emails, coffee chats – collectively touchpoints with prospective employers. Then I tracked which ones were converting to an interview. Classic sales funnel approach but what I was most interested in – where is my pay-off per hour highest. For example, if I spend one hour having a coffee chat with a founder (via a warm intro) versus one hour of applications (e.g. three cold applications) which one is most likely to get me an interview.
The power of networking
From this experiment, I learned several things:
Warm outreach via a friendly introduction led to the highest conversion rate to an interview. Why?
a) Social proof – a founder values the opinion of an acquaintance and it meant that a recommendation from them leads to a higher willingness to engage;
b) Founders with busy schedules would take the phone call if there was something in it for them (i.e. factoring in the opportunity cost of time), more likely to be hiring someone with my profile;
c) Direct access to ultimate decision-makers – they're the only veto vote in the room. If a founder says yes, then performing during the interview is critical but the foot is already in the door.
Now you're wondering, do cold applications work? Sometimes. But it's a numbers game. Persistence can pay off but be mindful that you're competing with candidates that have a warm introduction, therefore it may not be a level playing field.
Best way to get warm introductions? Networking and more networking. MBA is the perfect platform. There were several channels I regularly used:
MBA classmates that worked in similar industries pre-MBA to get additional insights. Looking through their LinkedIn connections and asking to be connected
MBA Alumni from LBS – looking through the alumni directory and reaching out to those already working for my target companies
LBS events – there are plenty on campus networking opportunities organised, making sure I sent follow up 'thank you' notes was highly effective. Even better, as an organiser of the events, de facto you're in touch with all speakers from your target industry
I established that a warm introduction was my chosen strategy. Knowing that of course, not all introductions will convert to a coffee chat or an interview. But targeting companies that were hiring or having raised a VC round, knowing they will need to hire in the future I felt had the biggest payoff.
Then next big question: should I focus on one industry vertical in a start-up or be a generalist?
How to select the right industry for your next start-up job?
So, how do you select the right industry for the start-up job hunt? Or should you do a scattergun approach and see what sticks?
My background before my LBS MBA was in investment banking. Therefore, I felt fintech was a natural fit. I looked at several points of data to back up the initial assumption:
Fintech market growth rates.
VC funding in the sector – proxy of what bets top VC funds such as Accel, Sequoia, Balderton etc. were making. If they were betting on the sector, it meant they were expecting unicorns to emerge in the category. Also meant that start-ups were scaling with fresh funds and by definition hiring.
Traction in coffee chats – my profile seemed to resonate well with fintech founders.
The next decision point is what role in a start-up will best fit my skill set and interests. I knew from peer feedback I had received during the MBA that I was good at rolling up my sleeves and 'getting it done'. But I would also get excited by new ideas. I didn't want to be siloed in one specific vertical e.g. just marketing or just sales. I ruled out engineering for an obvious lack of coding skills. To get further inspiration, I looked at LBS alumni on Linkedin in start-ups and what roles they had. Predominantly, it was strategy, growth and expansion leads, business development, or chief of staff. That gave me a shortlist to work with.
From the shortlist of roles, I asked myself: What do I want to learn over the next 2-3 years? I wanted to see all aspects of a start-up and how the machine was built from the inside i.e. having a birds-eye view of the business, working across teams but also having the opportunity to go on specific projects. This was a nice fit with strategy or business development roles.
My conclusion so far, I wanted to work in a fintech start-up in a strategy or Business Development role. The only problem was – there are plenty of start-ups in fintech in Europe. I needed to further narrow down the search to what stage they are at, between recently founded (pre-seed) and something bigger like Series C.
I knew that I didn't want to work for a bigger corporation but also that I wasn't prepared to take a high risk and join a venture pre-funding (pre-seed). Then I landed on a sweet spot between Series A-B. Such ventures had enough VC funding (runway) to keep expanding and by this point had some product-market fit and paying customers. Those start-ups were also more likely to need a business development or strategy person to help refine their thinking on which markets they should grow in next.
The universe of series A-B, fintech start-ups in London was a few thousand. I came up with a framework to vet the startups that I was speaking to:
My start-up search framework
Product
Funding
Founder(s)
For each of the above, I would ask the following questions consistently across founders and rank them in a grid:
Product – did they have a real customer pain point they were solving? Did they have any paying customers to validate that? What are the key competitors?
Funding – do they have reputable VCs on the cap table (Pitchbook has the best data). Reputable VCs at early investment stages indicates that any subsequent rounds will get more traction from other VCs that got FOMO from not participating in the last round. When was the last funding round and how big? Indicator that the business has runway and looking to hire.
Founder(s) – is there a product-founder fit? Why is the founding team best positioned to solve the problem? Do they have relevant background or previous entrepreneurship experience? If not, what other data points exist via references that they know the space well. Vibe – can I see myself working with the founder? Does their team believe in the vision and are they humble enough to learn from others?
With the above framework, I set out to hunt for the start-ups that I was most interested in. My top sources to find startups:
Pitchbook for latest funding rounds in fintech in Europe.
Reading obsessively tech newsletters such as Tech Crunch and Sifted.
Speaking to VC classmates – they know what is hot and who is raising.
David Morris' LBS career newsletters.
Tech job sites and LinkedIn alerts in fintech.
I came across Codat from reading about their latest series B $50m round led by Tiger Global from Tech Crunch. They are disrupting the fintech and other markets via their API to accounting software. Their series A investors were Amex, Paypal, and Index. The founding team had relevant sector experience by working at MarketInvoice (digital cashflow-based lender) prior to starting Codat. A few VC friends had worked with the founding team and gave strong positive recommendations. They were also recruiting for a strategy role. The vibe I got from the first interview was a very down-to-earth team, personable but very ambitious to scale the business. After completing multiple interview rounds and a case study, I was thrilled to get an offer to join the team. Codat was recently named by CB Insights, the top 250 fintech companies to watch.
There are multiple ways to approach a start-up job search. The above framework helped me focus my time and attention to cut through the noise and find a job I really enjoy.
---
About the author: Kathryn Larin MBA 2021 and former Co-President of the LBS Entrepreneurship Club. Kathryn hosted the podcast, Ride it Out interviewing VC investors and LBS founders. She now works as Strategy Manager at Codat, B2B Saas scale-up.