An app for the self-employed aims to disrupt the half-trillion-dollar accounting sector globally. We caught up with LBS alumnus Enzo Ottens to find out more about Earnr, the start-up he co-founded with Jamie Leverton and Anil Nair.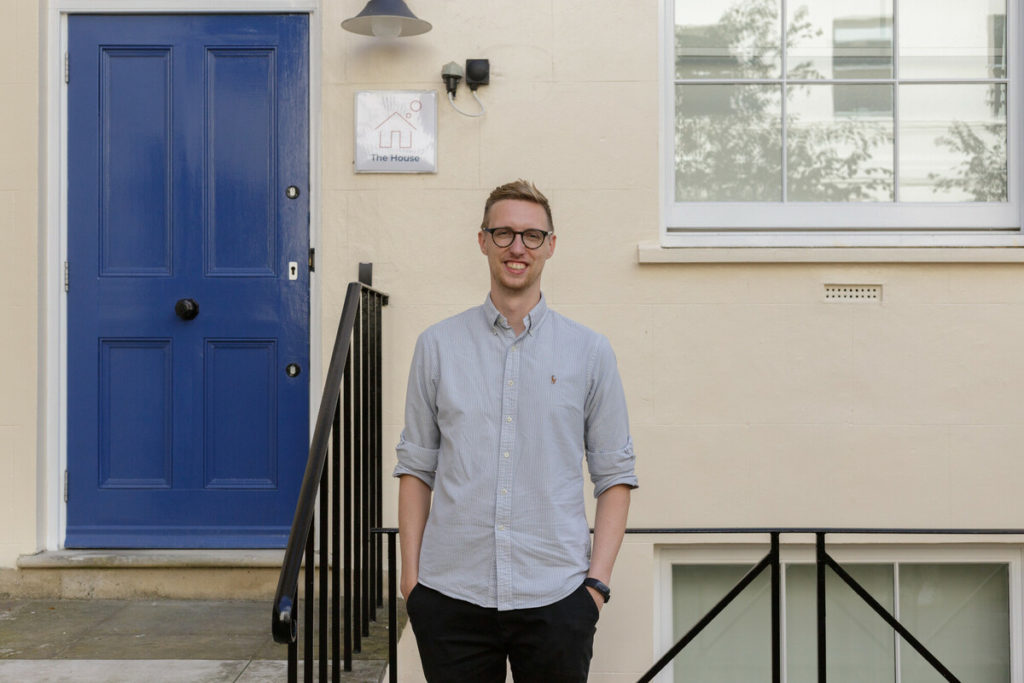 According to a report by IPSE, the UK not-for-profit membership organisation for the self-employed, there were just over 4.3 million solo self-employed people in the UK alone in 2020. IPSE defines these as "people who are running their own business, operating as a sole trader or in a partnership and [who] do not have any employees." In total, there are believed to be around eight million people across the UK who run a tax-eligible small business.
Little wonder that Napoleon allegedly called Britain "a nation of shopkeepers". Doubtless, the then-emperor of France intended it as an insult; too many in the UK, it is a proud testament to individualism and entrepreneurial spirit.
That means there are currently eight million people in the UK who potentially need to file accounts to the Inland Revenue. And many of those will use the services of a professional accounting firm, typically paying anything from several hundred pounds to £1,000 plus for their services. But, even for those using the services of an accountant, they still have to collate and maintain all the necessary records – a familiar annual headache for small businesses and busy sole traders for whom time really is money.
If anyone was well-equipped to launch a platform for self-employed people to ease the pain of recordkeeping and filing annual accounts, not to mention saving money on professional services, it is Enzo Ottens MBA2019, co-founder and CEO of Earnr a finance and tax app for the self-employed that was launched in December 2020 and which has just raised £650,000 in a first funding round. The round was led by 7percent Ventures and was accompanied by Antler and FJ Labs.
First-hand pain point
Like many entrepreneurs, the idea behind the startup was born out of a personal pain point. Enzo says: "Many of us in the team started our own side hustles during the UK's many lockdowns and, although doing finance and tax admin is getting easier, it is always where complexity and the risk of expensive mistakes lurk.
"We know first-hand that, when you set out on a new solo venture, the last thing you want is the distraction and buzzkill of financial admin bogging you down, even though it's essential to avoid costly mistakes. So, we've built a service that does it all for you, and automatically with a minimum of hands-on input."
Perhaps more importantly, as Enzo says, "The app helps the self-employed maximise the time they can spend on the things that really matter – designing, building, baking, writing, delivering or whatever it is that makes their business great. It automates UK tax-return preparation and submission. Unlike other tax-preparation software, we minimise manual inputs and optimise for speed. Our mission is to enable our users to have more time to spend on the parts of their business that generate revenue or spark joy."
Authorised and regulated by the Financial Conduct Authority, Earnr automates the financial and tax admin challenges that come with any side business, providing a hub of tailored financial tools and services for 'solopreneurs'. Functions include digital bookkeeping and accountancy services, automating tax returns, and access to expert help. Besides helping to take the pain out of the grunt work, the app is also remarkably cost-effective to use and those earning less than £3000 from their side hustle can submit their tax return online for free.
The London Business School experience
Enzo clearly used his time at LBS productively in terms of developing his ideas for a startup: "I participated in the LBS Hackathon and the Launchpad. They both helped me a lot in my entrepreneurial journey. They allowed me to stress test two of my ideas, identify what complementary skills I needed, and connect closer with entrepreneurial-minded students at the school.
"While I didn't pursue either of the ideas I worked on, it helped me be quicker in identifying good problem areas to pursue and identify what kind of people could complement my skill set. These two things were crucial when I started working on Earnr."
While at LBS he attended the pre-seed accelerator programme and multiple 'Entrepreneur's Journey' events, as well as made use of the Entrepreneur Mentor in Residence Programme, and became co-president of the Entrepreneurship Club. He recalls: "The events helped me explore many different areas at the same time and refine what things I was most interested in."
Saving time – in the way that Earnr does – is evidently something of a north star for the Dutch native. He has this advice for current students interested in founding a startup: "Use your time at LBS to test your ideas as quickly as possible. There're so many bright students who sit on an idea for way too long before exploring it as a potential venture. The quicker you do this, the more time you have to make sure you're working on the right thing."
That said, Enzo, who graduated from NYU Stern School of Business with a BSc. in Finance and Economics in 2013 before spending several years working as a management consultant, did not launch Earnr immediately after completing his MBA in 2019. Instead, he elected to work as a chief of staff in multiple fintech start-ups in London. This, he says, "helped me work with some amazing start-up CEOs and learn directly from them before starting my own business and learning on the job."
Enzo returned to LBS after graduation and is now part of the current LBS Incubator start-up cohort.
The future
On launching the app Enzo, who describes himself as a "fintech co-founder, Londoner and side hustler", said the aim was "to provide the financial tools that people need to flourish as they explore new ways to earn a living and take control of their lives with new and different forms of self-employment."
As for the future, he has a clear and elegantly simple vision: "We want to support side hustlers, creators and sole traders around the world with their small business."
Read more LBS Incubator start-up stories here.