Oh, what a year it's been! We've learned so much about resilience in entrepreneurship and in life in 2020. As we kick off the holiday season, we asked a handful of London Business School Strategy and Entrepreneurship faculty for their favourite entrepreneurship literature. Add this collection to your holiday reading list – and enjoy!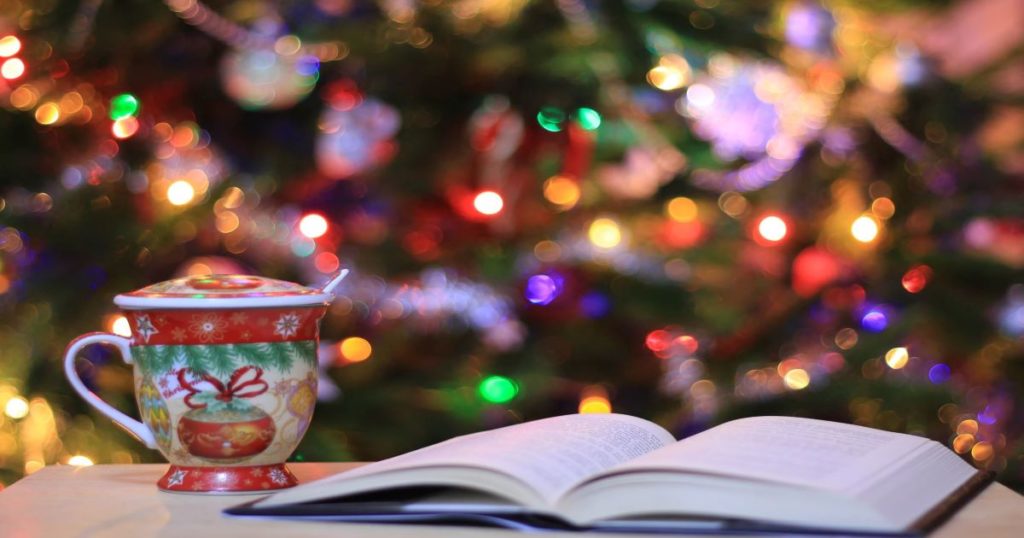 By Laura Huang
Recommended by Gary Dushnitsky, Associate Professor of Strategy and Entrepreneurship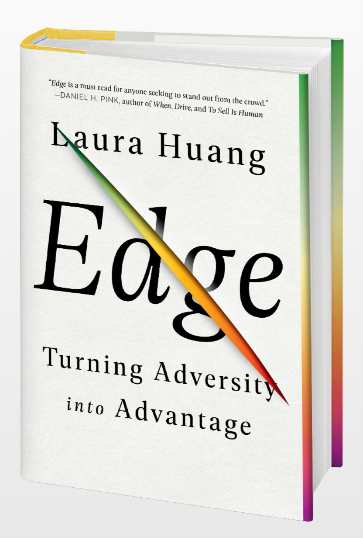 We all strive to stand out and be recognised for our value and true potential. Yet, our path is often littered with significant challenges and biases. Laura Huang, an esteemed Harvard Business School professor, presents a clear and actionable narrative on the art and science of the 'Edge.' Her book seamlessly weaves research-based evidence and insightful business experiences that teach us how to create our own advantage.
It is well-understood that the path to a start-up's success starts with the founder. And while some founders find it easy to communicate their edge, the path is not as straightforward for many founders. The book marries data-driven evidence and real-life examples on the path forward. It can prove instrumental to aspiring founders as they start on their entrepreneurial journey.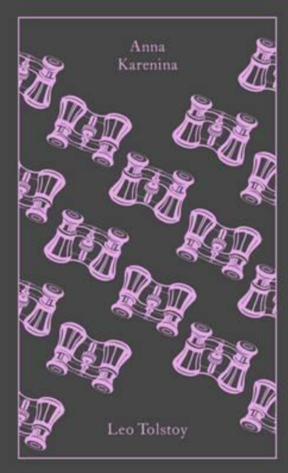 By Leo Tolstoy
Recommended by Freek Vermeulen, Professor of Strategy and Entrepreneurship; Chair, Strategy and Entrepreneurship Faculty
I'd give Tolstoy's Anna Karenina. We know from research that reading fiction enhances empathy and the ability to grasp others' mental states. This is a crucial skill for any entrepreneur and Anna Karenina has always struck me as a novel that achieves this like no other.
By Alberto Savoia
Recommended by John Mullins, Associate Professor of Management Practice in Marketing and Entrepreneurship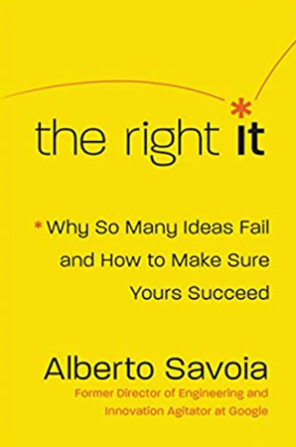 A must-read for any aspiring entrepreneur who has the courage to determine early-on whether her idea is likely to really win customer acceptance. Savoia's unorthodox techniques for assembling YODa (Your Own Data) bring clarity of thinking to the age-old entrepreneurial question, "Why won't my idea work?" It's a question that too many entrepreneurs are unwilling or afraid to ask. If you cannot disprove your idea with YODa, then maybe you've got a fighting chance to make it work!
Savoia, Google's former director of engineering and an accomplished three-time Silicon Valley entrepreneur, knows what he's talking about. His approaches to overcoming the Law of Market Failure, as he calls it, are both pragmatic and eye-opening. They're simple. Practical. Effective.
By Eli Talmor and Florin Vasari
By Luisa Alemany and Job J. Andreoli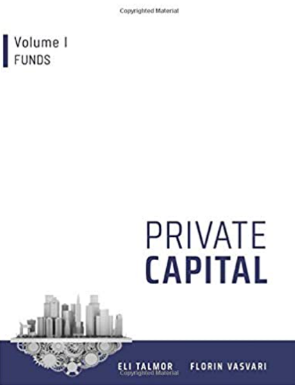 Recommended by Luisa Alemany, Associate Professor of Management Practice in Strategy and Entrepreneurship; Academic Director, Institute of Innovation and Entrepreneurship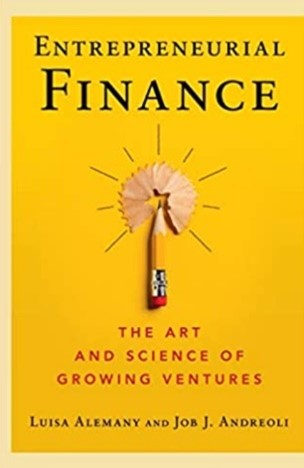 I am recommending two books related to the world of private capital, i.e. financing entrepreneurial ventures, because this is one of the key resources that entrepreneurs need. The first book is from the perspective of the investor, the second one for entrepreneurs. Both of them happen to be excellent books and written by LBS faculty. Well, I might not be very objective, but I truly believe they are very insightful, practical and up to date.
A big mistake of entrepreneurs and investors is not seeing the whole picture. With these books you would get a feeling of the broad world of private capital, the different actors, their interests and motivations. By understanding the role and the need for each of the participants, you will be equipped to win in this complicated world.
By Alexander Lee
Recommended by Rupert Merson, Adjunct Professor of Strategy and Entrepreneurship
Machiavelli (1469 – 1527) – diplomat, civil servant, dramatist and political theorist from renaissance Florence – hasn't had good press over the years. When his own career ended after the defeat of Florence in 1512 in one of the never-ending wars that troubled Italy in the 15th and 16th centuries, he was tortured. His most famous book, The Prince, a treatise for the would-be leader, was banned by the church.  Since when his name has become a byword for cunning and cynicism.  But entrepreneurs need to think the thoughts that others daren't think, and see lessons worth learning where most see nothing at all.  The truth is that Machiavelli's writings about politics and management have much to teach leaders and thinkers in the 21st century.  Machiavelli makes an appearance on my Corporate Turnaround course.  He should be recommended reading for entrepreneurs too.  
If you haven't read it already, read The Prince. It's very short and will only take a few hours. You will probably quickly understand what the fuss has been about over the centuries, but your thinking about managing change, realpolitik, and difficult people will never be the same again.
After that, treat yourself to Alexander Lee's recent biography, one of the Financial Times' books of the year, for an enlightening and entertaining survey of Machiavelli's life and times.
By Honoré de Balzac
Recommended by Keith Willey, Adjunct Associate Professor of Strategy and Entrepreneurship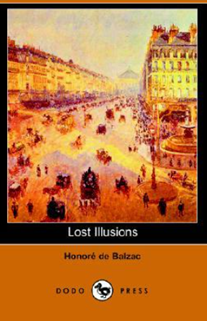 Our hero Lucien Chardon is born lower-middle class in the provinces and goes to seek his fortune in Paris. Why? Because he's ambitious, impatient and full of self-belief. Just like the current cohort at LBS. We have the perfect start to a rags-to-riches story. He's an entrepreneur at heart and in pursuing his dreams along the way he loses some of his innocence. He realises life is full of illusions but calls on his own ideals of integrity to reconcile his dreams to reality. Fortune swings back and forth both for Lucien and for his family who are pursuing a business venture based on new technology. Thus we get dragged into the business world as Lucien's family try to realise the potential of their invention which of course requires money and where there's money there are strings attached. We see how important law is to the world of commerce – whether you are an honest person or an unscrupulous one (and that's just the lawyers!). We learn about cashflow management as capital and income are traded off by Lucien in his attempts to follow the path to success. Should Lucien's family settle for a deal offered by the investors – "With ten thousand francs, you will have another five hundred francs of annuity, and, in your lovely little property, you will live happily!"'? Wish we could get 5% return on an annuity in the 21st Century! In teaching business growth, one has to overcome 'survivor bias' in research to include the failures as well as successes and look for meaning and insights in both. This novel achieves that and shows how a person can stay true to themselves whilst also trying to better their position in the real, rocky world of business.
During lockdown we all have a chance to reflect on our work and consider – why am I doing this? Entrepreneurs need to stop working 'In' the business and start working 'On' it. Entrepreneurship in particular is really a personal journey and during that journey one must be alert to the forces that are throwing you off the path to your dreams. This will resonate with the modern entrepreneur who seeks purpose as well as financial reward. Anyway, will another business textbook help you or will it just lengthen your To Do list? Lockdown has gifted us a couple of hours a day saved in commuting so instead of 'getting more stuff done', try this novel. Enjoy it as a piece of literature to take your mind off the business but be in no doubt that it contains useful lessons for the entrepreneur. By the way this book is full of detail about industry – Balzac was also a real entrepreneur in a time when advertising and publishing emerged as an industry (see Advertising, Subjectivity and the Nineteenth-Century Novel by Sara Thornton).
---
About the contributors:
Gary Dushnitsky is an Associate Professor of Strategy and Entrepreneurship, and a senior fellow at the Mack Institute for Innovation Management at the Wharton School. He teaches and works with innovative startups and the investors that back them.
Freek Vermeulen is a Professor of Strategy and Entrepreneurship at the London Business School. He writes and speaks on topics such as strategies for growth, innovation, and strategy execution. The Harvard Business Review Press described him as "a strategist with a keen eye for the absurd". Freek's research has appeared in various academic journals, such as Administrative Science Quarterly, Organization Science, and the Strategic Management Journal, but also in managerial publications such as the Harvard Business Review, Sloan Management Review, the Financial Times, and the Wall Street Journal.
John Mullins co-directs Financing the Entrepreneurial Business at LBS, an executive education programme that brings entrepreneurs and investors together for a week-long immersion into the world of entrepreneurial finance and venture capital. His newest book, The Customer-Funded Business: Start, Finance or Grow Your Company with Your Customers' Cash, was named one of five "not-to-be-missed books" for 2014 by Fortune magazine. It challenges the commonly held assumption that among an entrepreneur's first and most important tasks is that of raising investment capital.
Luisa Alemany is an Associate Professor of Management Practice at London Business School and the Academic Director of its Institute of Innovation and Entrepreneurship. She was formerly at ESADE Business School and as a Visiting Professor at Saïd Business School, University of Oxford. She is a Fellow at St Hugh's College (U. Oxford). Her main areas of interest are Entrepreneurial Finance, Venture Capital, Private Equity, Business Angels, and Venture Philanthropy. She holds an MBA from Stanford University and a PhD in Economics and Business from Universidad Complutense of Madrid.
Rupert Merson is Adjunct Professor of Strategy and Entrepreneurship, and teaches courses on entrepreneurship, turnaround and family business.  He believes strongly that the liberal arts have much to teach entrepreneurs, business leaders and managers – which is just as well, as he spends far too much time reading poetry. fiction and history. Usually at this time of the year he is also spending a lot of time playing the organ and leading carol singing. Not this year, however.
Keith Willey is Adjunct Associate Professor in Strategy & Entrepreneurship at LBS where he's been teaching for more than 20 years on the subjects of Managing Growth, Technology Ventures and Financing Entrepreneurial Ventures. Lately he's spending most of his time investing in new ventures – currently Payments Technology, Drones and Rap Battling.