Vaqat, is a start-up revolutionising the internship world for students and was founded by early careers London Business School alumnus Daniel Robaczewski MiM2016. We sat down with Daniel to talk about his entrepreneurship journey.
Connecting three different problems over 10 years
Daniel, an excellent problem solver, joined together three separate pain points he had experienced over 10 years into a single seamless solution. As a student, he had no idea what career to follow. Company presentations pitched the "steep learning curve" and "collaborative culture" yet each employer said basically the same, making it hard to find the true calling (or at least the acceptable option). The solution? Daniel became a serial intern. In his four years of college, he completed nine internship programs, from consulting to VC, spread across geographies from Poland to Colombia. He did figure out what he'd hate, tolerate and like, but full-time roles impacted his university experience (Daniel mentions that the LBS Sundowners were never skipped though).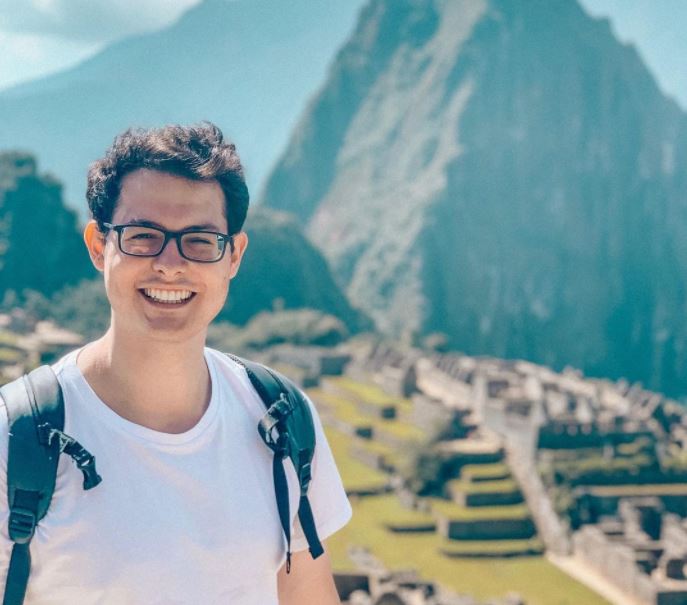 After graduating from LBS, Daniel joined a management consulting firm (a full CV definitely helped), and he noticed another issue – a big part of his 80-100h work week consisted of simple, but time-consuming tasks, such as benchmarking, basic analysis or slide creation. Many of these tasks were not even confidential and just required desktop research. Whilst at London Business School, he co-organized the Seedcamp consulting project (PE/VC Club initiative) with a variety of start-ups. "It was a win-win situation for the start-up and students. The start-ups could collaborate on strategic projects with highly talented students and students got exposure to the startup world." Replicating this for consulting (or any other industry) could bring some extra support to employees and help students find out what is really done at different companies.
Convincing a consulting partner to outsource some work to random students (even if talented) seemed a bit tricky until Daniel found the third problem to solve – conventional recruitment takes a lot of time, costs a lot of money, and sometimes great interviewees turn into not-so-great-employees. With short-term projects, companies could identify top talent that has the skill and cultural fit. Effectively, the candidates could be vetted already in a work setting as opposed to relying on cumbersome interview processes. Another incremental benefit, employers can increase the diversity of junior talent across many different universities, not just the 'target schools' usually recruited from.
The idea of Vaqat was born. A platform that connects students from top schools with corporates, consultancies and start-ups requiring immediate short-term support for specific tasks. After launching, Daniel managed to attract top consulting firms and multinationals to launch pilots on the platform, blue-chip household names that are attractive to students to build up their skill set but also CV experience. In a few weeks, they also grew their talent pool of students to 100+ universities and 26 countries, LBS being the 3rd most represented school. "We're an intern on-demand provider for employees, a career exploration platform for students, and an alternative recruitment channel for talent acquisition teams." – Daniel says.
London Business School Community, the driving force behind Vaqat
"We got our first clients from the LBS community", Daniel says. Often the first few clients are the hardest to find, whilst a startup is establishing a product-market fit. Therefore, having access to the LBS alumni network across many industries and geographies has been a driving force during the launch phase of the business. 
Daniel also found his first intern through the Career Centre at LBS, headed up by David Morris on the start-up side. The LBS intern was excellent in engaging with the early career programmes such as Masters in Management (MiM) and Masters in Analytics (MAM), organically driving student sign-ups to the Vaqat platform and spreading the word across other top UK universities. "I plan to use my LBS network to recruit some critical team members as well", Daniel says.
Advice to budding early-career entrepreneurs?
"If I could go back in time, I would join a startup in an industry that I'm planning to start my own venture in", Daniel says. A friend of his, Mostafa joined Careem, a ride-sharing company operating in the Middle East that was bought by Uber in 2019 for $3.1bn, the first unicorn in the Middle East. At the time his day job was launching new cities for Careem, learning the operational complexity of launching products in an industry he was passionate about. As a result, he identified an opportunity in the bus market and founded his own business, Swvl. He translated all of his experiences from Careem to Swvl which is now valued at over $1.5bn.
"It's better to learn on someone else's time and money. Therefore, joining an early-stage startup makes a lot of sense if you want to be an entrepreneur. Starting a company straight out of LBS might make sense for some but there is no substitute for real-life experience", Daniel says.
The long term vision
"I want Vaqat to be the platform where all companies recruit junior talent. For students, Vaqat is going to be integral to students choosing their future careers", Daniel says. He is planning to expand the business across the US and Europe over the next few years.
Interested to find out more? Watch the Youtube video on how the platform works here. Whether you're a career-exploring student or a professional seeking extra support, you can join Vaqat for free by signing up on vaqat.com. Also, Vaqat is currently raising its first SAFE investment, should anyone be interested in supporting Vaqat, you can reach out to daniel@vaqat.com.
---
About the Author: Kathryn Larin MBA 2021 is the former Co-President of Entrepreneurship Club. Kathryn hosted the podcast, Ride it Out, interviewing VC investors and LBS founders. She's now the Entrepreneurship Alumni lead for the Institute of Entrepreneurship and Private Capital and strategy manager at Codat, a B2B Fintech scale-up. If you're an LBS founder and want to be featured in the blog, get in touch via email.