Feedzai, a start-up co-founded by London Business School alumnus Nuno Sebastião, raises US$200 million at over $1 billion valuation to fight financial crime with AI.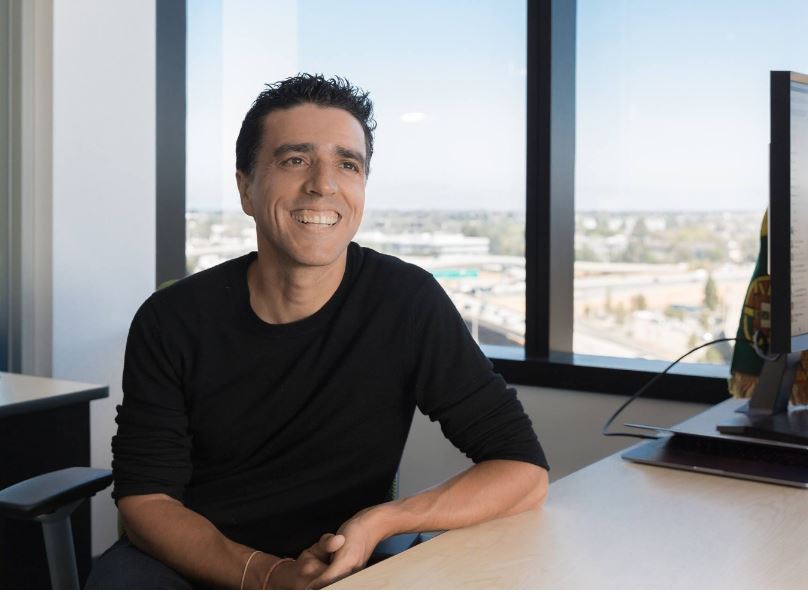 Feedzai is an AI-powered risk management platform that provides banks, others in the financial sector, and companies managing payments online with the tools to spot and fight fraud. It has announced a Series D, or the fourth stage in the company's seed funding cycle, of US$200 million.
Feedzai is the brainchild of Nuno Sebastião (MBA 2009), an aerospace engineer turned entrepreneur, who is chairman and CEO of the company which he co-founded in 2010.
When Nuno graduated from LBS in 2009 he had no firm plans. He knew he wanted to shake up an industry but didn't know exactly how. In 2010, Nuno left the European Space Agency and, determined, went in search of funding. Walking away from his job with the space agency was the moment Nuno says he became an entrepreneur. It also taught him his first lesson: if you've got to do something, give it everything you've got. Just do it.
He admitted that leaving one of the most secure jobs in Europe was a risk. "The challenge came when I told my family I was going to quit my cushy job to pursue a wild idea. Everyone told me I was crazy, but I said I was doing it anyway."
"Nuno kicked around his startup ideas for his 2nd Year Project which I supervised" says London Business School's Adjunct Associate Professor Keith Willey, "As I recall, it was a software platform looking for a market! Later I was offered a ringside seat on the Feedzai Board where I've seen Nuno's dream become reality. He has been a fearless leader and has executed everything he learned on the MBA and more. Even when he received the LBS Accomplished Entrepreneur Award in 2017 it was clear he would keep going – and he has. Nuno will be putting this colossal funding round to work, and I have no doubt we will be taking Feedzai to new heights."
Currently, Feedzai monitors companies with more than 800 million customers in 190 countries, with products protecting half of the U.K.'s and Canada's populations, as well as four of the five largest banks in North America.
"Feedzai's technology is the cornerstone of today's commerce as consumers across the globe expect fast, reliable, seamless, and, above all, secure banking and payment experiences. The world has faster digitization requirements, and financial institutions need reliable solutions that thrive in this new digital environment in days, not months," said Nuno Sebastiao, CEO and Chairman of Feedzai.
Feedzai's latest funding round is being led by KKR, with Sapphire Ventures and strategic backer Citi Ventures – both past investors – also participating. Feedzai said it will be using the funds for further R&D and product development, to expand into more markets outside the US. The company was originally founded in Portugal but now is based in San Mateo, CA.
The company has a market valuation of more than US$1 billion.
Read more on Nuno's journey and lessons learned here.