Many people have ideas about "what they'd do if they were an entrepreneur." But many young MBA graduates don't view entrepreneurship as a viable near-term career option. Simon Webster, company director, LBS alumnus, investor and LBS guest lecturer, is teaching a Strategy & Entrepreneurship course at London Business School in collaboration with Luisa Alemany, Associate Professor of Management Practice in Strategy and Entrepreneurship, that explores entrepreneurship through acquisition (ETA). In the following article, he shares insights into ETA as a career path and tips for getting started early on.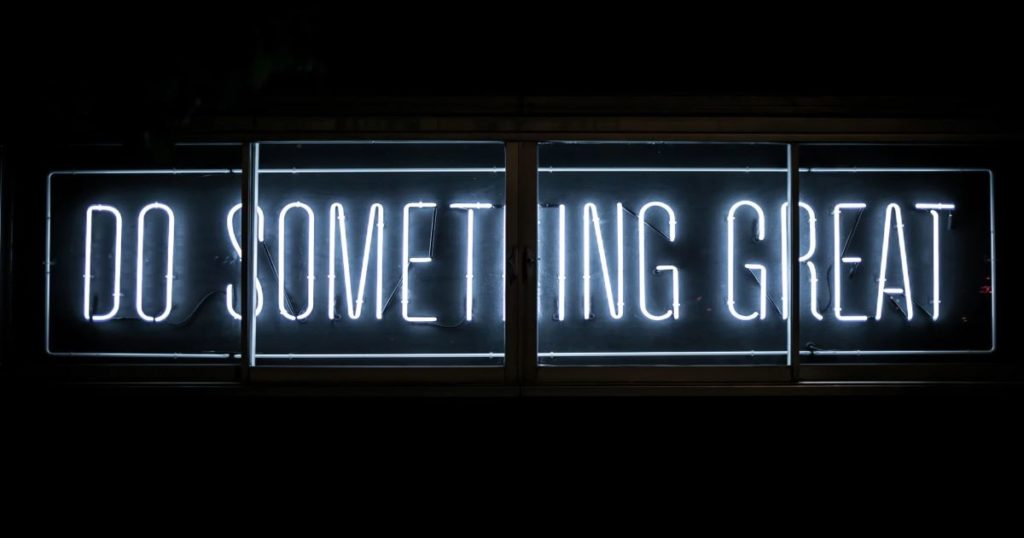 Entrepreneurship is my passion. I enjoy building businesses and generating capital growth – and sharing insights from my career with others. Entrepreneurship through acquisition is a great way to get started.
Entrepreneurship through Acquisition: The Definition
In short, ETA involves 4 phases: fundraising, searching, operating, and exiting. In the fundraising stage an entrepreneur raises a small amount of capital, let's say £300k for a single searcher and £600k for a partnership, to fund their search phase. In the search phase they look for a business to buy that aligns with their set of predetermined criteria (e.g., geography, industry, revenue characteristics, attractive margins, etc.). When the entrepreneur finds an attractive business, they raise additional investor capital, acquire the business, and take over as CEO. Then comes the operating phase in which the entrepreneur runs and grows the business, typically, for a period of 5+ years. Finally, the entrepreneur exits the business by selling the company; however, some entrepreneurs choose to refinance the business (which returns investors their capital) and they remain as CEO.
Getting Started
Data collected on over 530 search funds around the world shows 84% of search funds are raised by entrepreneurs with an MBA and they have anywhere from zero to 18 years of post-MBA years of experience. In fact, around 28% of searchers (the term for an ETA search fund entrepreneur) in the USA and Canada and 42% of international searchers raised their search fund within a year of graduating from their MBA.
I conducted my search in the UK starting in 1992, and I was the first person to raise a search fund outside of the USA and the fifth person worldwide. Since then entrepreneurs have raised search funds all over the world. Data collected by Stanford and IESE business schools includes searchers from 27 countries on five continents. There are, of course, some countries where there have not been any search funds yet… but that list is shrinking and perhaps you can be the first person in your country.
Types of Businesses to Look For
Overall, search funds acquire businesses that are profitable and doing well. They do not seek out turnarounds! Businesses have been acquired in B2B services, software, tech-enabled services, healthcare services, education, and manufacturing, to name a few. Some of the most common criteria for search fund businesses are:
Revenue growth above country GDP
A high proportion of recurring revenue (e.g., contracted sales or subscription sales models)
Cash generative, so therefore asset and capex light business models
Healthy gross margins and EBITDA margins
A sustainable market position
A motivated seller who is looking to transition out of the business (often for retirement)
Success Rates
About 70% of search funds succeed in finding and acquiring a business. Of those, 89% have delivered a positive return to investors. Overall, search funds as an asset class have delivered pre-tax internal rates of return for investors of around 29-33% depending on the geography studied. Of course investors tend to build up a portfolio whereas a searcher is banking on the success of one company.
Learning More
The 'Entrepreneurship Through Acquisition' course Luisa and I are currently teaching is new this year, and part of the MBA programme's Entrepreneurial Management Concentration. The course is aimed at those who want to learn more about becoming a CEO by acquiring a company straight from business school, and is intended to inform participants about the current pathways of Entrepreneurship Through Acquisition ("ETA") and key steps in the process.
For more details on LBS' Entrepreneurial Management Concentration and the courses on offer, please visit our Strategy and Entrepreneurship page.
---
About the author: Simon Webster is a successful searcher-CEO-search fund investor, having raised the first search fund outside the USA. Through the search fund model, he acquired RSL in the United Kingdom in 1995 and became its CEO. Over a ten-year period, Simon expanded the organization organically as well as through acquisition, resulting in a quasi-tenfold sales growth. He led the successful sale of the business in 2005 and has been a active in helping to make international MBA students aware of search funds since then and he is also an investor in search funds.
Simon is a passionate believer in the search fund model. He has helped to expand knowledge of the model through activities at IESE, London Business School, Cambridge Judge and INSEAD. He teaches a course on Search Funds at Cambridge Judge Business School and at London Business School and he is an Entrepreneur in Residence at INSEAD. Simon is chairman of the IESE Search Fund Advisory Board. Simon serves on the boards of several search funds and search-acquired companies.
Simon is also the Chairman of R Link Ltd and Infonetica Ltd. He is a Director of Ariol Capital Ltd, Arven Capital Partners, Carlatton Capital Partners, Elcano, ESMS Global Limited, Soris Capital Partners and Veterinary Poisons Information Services Ltd. Simon also acts as an advisor / mentor to various search fund entrepreneurs and he sits on the advisory board of Vonzeo Capital, a fund investing in search funds. Simon has also turned around two businesses both from £1m+ loss to profitability (note: the ETA course is about taking a successful business and growing it further, not turnarounds!).