Airbnb collaborates with Grape ESG to launch of sustainable tourism platform RotasAirbnb, an ecologically sustainable way to enjoy the most beautiful locations in Brazil.
Grape ESG's latest venture is a collaboration with Airbnb, with the combined support of Fundação SOS Mata Atlântica and the National Road Safety Observatory. RotasAirbnb offers tourists ecologically sustainable opportunities for those looking for a refuge closer to nature, in destinations still little known, even to many Brazilians.
Ione Anderson and Ricardo M. de Assumpção, are respectively COO & Co-Founder and CEO and co-founder of Grape ESG, a São Paulo-based organization that is building an exciting and comprehensive ecosystem for companies and executives to achieve better results with ESG and sustainability.
Speaking about the launch of RotasAirbnb, Ione Anderson said: "Sustainable tourism is responsible tourism, which contributes to the development of local ecosystems, communities, small producers and, of course, cities and nature. In the post-pandemic recovery, it will play a key role in the economy",
Ricardo added: "Sustainability is one of the most important pillars, according to the World Economic Forum's Travel and Tourism Development Index. It is a great joy for us to join with Airbnb in the launch of RotasAirbnb, drawing together as it does an array of destinations for authentic and sustainable travel, creating amazing experiences and offering travelers the very best of memories."
"The platform provides the opportunity to stimulate a more authentic tourism profile, carried out with responsibility and safety, which values ​​the local culture and drives the city's economy. These aspects gain even more relevance in the context of post-vaccine economic recovery," said Daniela Teixeira, senior manager of institutional and government relations with Airbnb Brazil.
Dr, Ioannis Ioannou, Associate Professor of Strategy and Entrepreneurship at London Business School, and a Grape ESG board member, said: "Responsible, sustainable tourism will certainly re-emerge as an even bigger entity as life goes back to normal after the pandemic. It is also true that irresponsible and unsustainable tourism has quite literally destroyed a number of beautiful cities and locations around the world. Without a doubt, this collaboration between Airbnb and Grape ESG is raising awareness and encouraging sustainable tourism."
Some further thoughts on the value of eco-tourism from those behind RotasAirbnb:
The sector is one of the main drivers of economic development, global connectivity, and livelihoods for some of the most vulnerable populations and businesses that have been hardest hit by the pandemic.
Domestic and nature-based tourism, the rise of digital nomads and the mix of leisure activities and business travel are a trend as well as an opportunity for less developed economies to take advantage of travel and tourism.
We spend a lot of our time in front of cell phones and computers, let us reflect and take the opportunity to make different journeys that can help broaden our horizons of thought.
"Grape ESG is a direct result of Dr. Ioannou's Sustainability Leadership and Corporate Responsibility course at LBS. I first met Ricardo Assumpcao, the CEO of Grape, at this course in 2020. I had been following Ioannis' research work for several years while working for an intergovernmental organisation. We were both so inspired by the course that we continued to meet weekly, as time allowed, to discuss ESG and sustainability" said Ione.
LBS collaborated last year with GrapeESG to launch on Earth Day Amazonia 4.0, a film that highlights the foremost opportunities and threats to the Amazon rainforest.
Related articles: The A-Z of ESG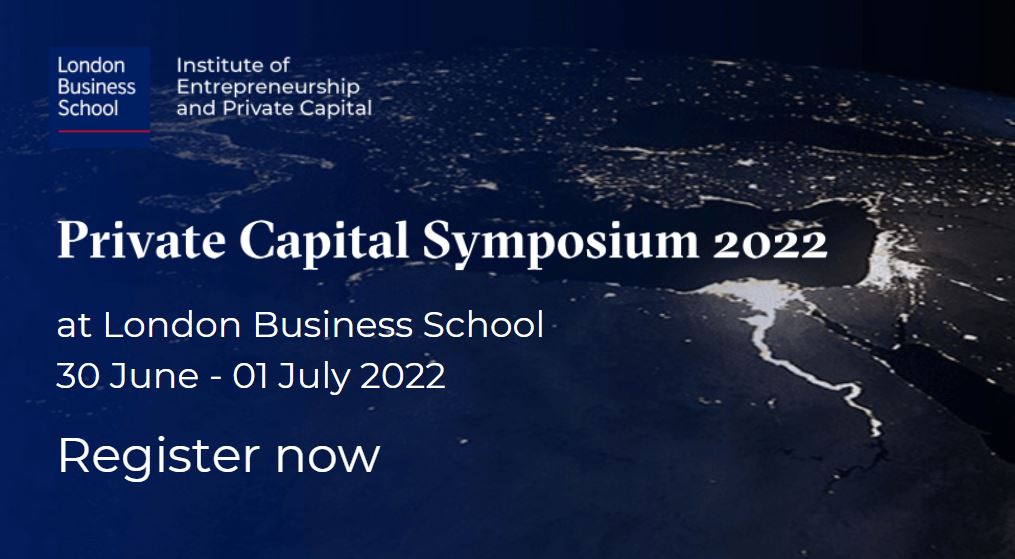 Private Capital Symposium 2022
Bringing together influential industry experts and academic thought leaders for two days of inspiring, thought-provoking, and lively debate.